Guest Blogs
Knowitall.ch often invites local experts in their field to contribute to their own blogs on our site. This means not only you will benefit from the useful recommendations that we make on our News pages, but you can also profit from some of the great advice and tips that these experts have to make on their favorite subjects. Whilst each of these bloggers has been recommended to us at some point during the evolution of Know-it-all passport and knowitall.ch, obviously we are not able to test out all the suggestions they make on their blogs, nor do we necessarily agree with all their opinions. So if you do find one of their tips useful (or not!), do let us know!
To make these blogs more accessible to you, we have now decided to group them altogether in one section, entitled Guest Blogs, accessible from our main menu bar. We will also post the most recent blogs on the home page of our site in the right hand column.
We are still building up this area of the site, and are looking for bloggers in a number of sections, including Your Home, Travel, and Leisure, so if you feel you have a useful contribution to make in either of these areas, and have the time to submit blog entries approximately every month, then please get in touch!
By Robert Harris, Forth Capital
Passive investing is an investment strategy that tracks an index and focuses on increasing portfolio values with limited day-to-day management of the portfolio itself. Management costs are therefore significantly reduced. Research shows that passive investment consistently beats the returns of actively managed funds.
In this short video, Emma Morgan, Portfolio Manager at Morningstar Investment Management Europe, tells us about Forth Capital's Next Generation Passive Investment Strategies, and the associated benefits.
Here are some quotes from Emma Morgan:
"Clear advantages of this approach are its low cost nature and the transparency that comes with passive investing. While returns are uncertain, costs are not, so minimizing charges helps to build investors' wealth in the long term"
"These portfolios cater for investors from cautious to more adventurous and they're investing globally in money markets, bonds and equities"
Watch the video now to find out more.
For further information on Forth Capital's Next Generation Investment Strategies contact us on +41 22 311 1441 or click here and we can call you: https://www.forthcapital.com/about-us/contact-us/
Author's bio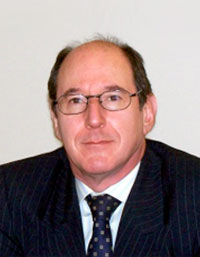 Robert Harris has over 25 years experience working for some of the major financial institutions in the City of London, including 12 years at Citibank where he was a Senior Banker. During his time at Citibank, Robert was responsible for global relationships with important financial institutions and instigated a number of landmark deals.
Robert is a founding partner of Forth Capital and has helped the company become the leading expat financial advisory company in Switzerland. He has been quoted in the Financial Times and numerous magazine articles.
For the www.knowitall.ch website, Robert invites various members of his team at Forth Capital to contribute blog articles on different financial topics that he thinks will be of interest to our readers.
"Every ingredient tells a story" Inspiring Conscious Living with Amazing Anou.
By Sunita Sehmi, Walk The Talk
A table chez Anou is the brainchild of architect and plant-based Chef Anou Boccasam. Her full name Annapoorna (Anou for short) translates to 'Goddess of Food' in Sanskrit and she really embodies this in her work and her raison d'être.
She created the table experience in 2014 with the desire to promote consciousness around food. Food as love, medicine, bonding, creativity, connection, freedom, art and joy. She likes to call it 'sustainability on a plate'. She uses her combined skills as an Architect, sustainability expertise, and passion for hearty and healthy home cooking to create a unique dining experience.
She has since furthered her skills in Raw Cuisine under world-renowned plant-based Chef Mathew Kenny's Plant Lab in California and Ayurvedic foods from experts. Her plant-based menus are diverse in flavors and tastes and combines traditional cooking techniques with superfoods to give it a healthier and modern twist. I was lucky to interview her and I hope you enjoy it as much as I did!

How did you get to where you are today?
Serendipity! I have always believed great things happen when you allow life to happen. Life's poetic justice has so much wisdom and more to teach than "controlled planning". This journey of learning has lead me to create projects or 'experiences', as I like to call them that inspire conscious living. I share this with people through 3 segments – Live, Eat, and Give. Although seemingly different they are all deeply interconnected and only make sense and have impact when combined. I create experiences that nurture a healthy mind, body and space to achieve that perfect balance
By Claire Doole, Claire Doole Communications
I was at a conference recently where during the Q and A session, the moderator failed to stop a woman from sharing her life experience as a refugee with the audience. Interesting, as it was how she ended up in Oxford from Myanmar, it was not relevant to the subject of the panel.
As the audience became restless with many rolling their eyes, the moderator did try to interrupt and ask for her question. She said she had no question but thought the audience should know about what she went through!
This made me think of how important it is as a moderator or as a presenter that you handle effectively the Q and A session.
Below are some tips based on my experience as a moderator and presenter who trains in both disciplines.
The audience member, who doesn't ask a question, but makes a comment.
Make it clear before you take a question that you want a question not comments. Take a leaf out of the book of Christiane Amanpour, the doyenne of CNN, when she moderated a panel at the UN in Geneva.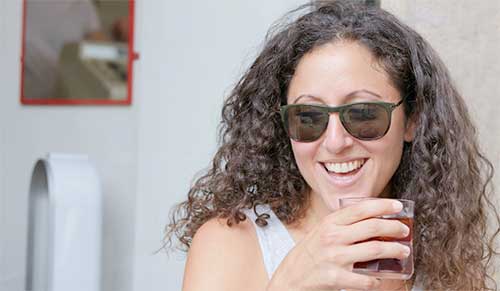 By Hiba Samawi, Wiser Humans
Back when I worked in the corporate world, travel was a two week affair - and I time which I would wait the rest of the year for to finally go somewhere new and exotic that would allow me to feel alive.
To make this last longer, I even took six months off to travel around the world nine years ago. It was a wonderful experience - and it actually taught me something very unexpected.
It taught me that travel can be an attitude. That travel doesn't have to be to a far flung exotic destination. It doesn't even have to be a time when we are away from our daily lives of work and family.
Instead, we can also apply the aspects of travel we love to our everyday lives.
We can start building a life we already love, that is filling with alive-ness, instead of seeing travel as an escape from an un-alive life.
Here are five suggestions to start bringing travel as an attitude to every day life.
1. Travel as an attitude means embracing discomfort as a necessary path to growth.
Travel is often about taking a small step - or many steps - away from our comfort zone. This moving out of our comfort zone is where magic can happen - where we discover aspects of ourselves we didn't even know existed.
Everyday life provides plenty of opportunities to push past our fears - from moving away from a situation or relationship that is no longer working to standing up for ourselves, signing-up to a dating app or even opening up a little bit more with someone we care about.
Travel as an attitude embraces all forms of discomfort as a path to growth - not just the physical discomfort of travel, but also the emotional discomfort that comes from personal growth.
2. Travel as an attitude means being open to new experiences wherever we are.
Travel enables us to experience new things — both man made and natural. Seeing kangaroos on a beach at sunrise, taking a helicopter ride or experiencing Angkor Wat at sunset?
Definitely awe-inspiring.
Yet daily life also provides plenty of opportunities for new experiences IF we create them. These can be as small as trying a new café or restaurant in the city we live in, taking a new class, learning a new language, reading a book or buying an unknown vegetable when grocery shopping.
We can make time to watch the sun set after work or take a different path to work. We can always create new experiences.
3. Travel as an attitude sees differences as enriching rather than threatening.
Travel opens our minds to different ways of doing things. It gently, and sometimes not so gently, reveals that other ways, beliefs and attitudes exist - and that they, too, are valid and even fascinating. In doing so, it provides the opportunity to re-examine our own beliefs and habits.
In everyday life, we are faced with different beliefs and attitudes all around us, yet we often don't choose to see these as intriguing - annoying is probably a more apt description!
Yet we can always choose to be open to differences in opinions and values that come from our family or co-workers - with appropriate boundaries, of course! Accepting them with the same openness and curiosity we show 'foreign' cultures can be a novel experience.
Instead of seething with resentment, we could become curious about this difference:
I wonder why my colleague / family member / boss is reacting in this way? How do they see the world differently to me? What is it about their reaction that triggers me?
Perhaps we will notice what Carl Jung wrote - that "Everything that irritates us about others can lead us to an understanding of ourselves."
4. Travel as an attitude means being open to connection.
Away from the cocoon of our known lives, we are more vulnerable and open, both with people we know and people we don't. And while we don't always stay in touch with those we meet, for a brief moment, we have walked along the same path, and this interaction leaves us all the richer. It can act as a humble reminder, as Maya Angelou wrote, that "We are more alike, my friends, than we are unalike".
We don't actually need to physically travel to connect with people or be just a little more open and vulnerable with people around us. We can choose to put our phones down in public places and connect, even if this is just a brief moment of connection.
5. Travel as an attitude means taking distance from life.
Being able to briefly press the pause button on everyday routines provides a bird's eye view of life. Travel enables us to assess what matters most, to re-evaluate our priorities and what we want or need to change in our daily lives.
A physical change in environment is helpful - yet when this isn't possible we can also explore other ways of gaining a little perspective such as journaling, meditating, yoga, going into nature, therapy/coaching or simply leaving more space to just BE instead of overbooking the week.
Of course, nothing can nor should ever replace real travel. Yet what I have found by bringing travel as an attitude into my life as much as possible is that I no longer see travel as an escape from life. Instead, I see it as a way of enhancing a life I already enjoy.
One's destination is never a place, but a new way of seeing things. - Henry Miller
Author's bio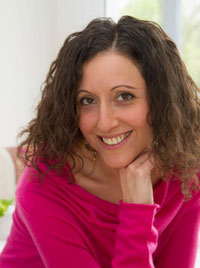 Hiba Samawi is a Psychologist and Coach working in Geneva, Lausanne and online.
A Swiss-Jordanian mix, she has a Masters Degree in Psychology from the University of Lausanne and is a certified Integrative Nutrition Health Coach from the Institute for Integrative Nutrition (IIN). She previously ran Healthwise.ch, a health coaching business where she also created healthy recipes.
Hiba uses mindfulness-based behavioural approaches such as Acceptance and Commitment Therapy (ACT) and Compassion Focused Therapy (CFT). These are more active forms of therapy where, more than just talk, you learn skills for living.
She specializes mostly in difficulties around relationships, emotions, making healthy change and eating, and also offers group sessions, both in-person in Geneva/Lausanne and online.
www.wiserhumans.com
fb.me/wiserhumans
Save
Save
Save

Photo credit: Patrick Fore
By Dr. Irina Schurov, LiveRight
Fruit and berry season has arrived! This is a great time of year when we can enjoy eating these fantastic nutrient-rich products and nourish our bodies with plenty of fibre, vitamins, minerals and antioxidants.
Of course, fruit is a very good replacement for pastries, cookies and other "easy carb" snacks for children. However, it is also very easy to enjoy too much fruit during the summer. Especially, if you or your child has a compromised digestive system.
With this in mind, what exactly do we need to know about fruit?
Fruit digests quickly and is pushed from the stomach to the intestine very early on. Meals that are especially rich in protein and fibre require much more time and gastric juice to digest. For this reason, fruit does not mix very well with other food groups and can disturb the digestive process of the main meal. It is, therefore, advisable to eat fruit as a snack between meals or on an empty stomach.


Fruit is very sweet and causes a lot of sugar to be released into the blood, leading to a spike in energy. It would, therefore, be sensible to not eat fruit in the evening when your body needs to prepare for good quality sleep.


Fruit is rich in a type of sugar called "fructose". Unfortunately, many people cannot digest fructose very well and, instead, absorb large amounts. Researchers showed that up to 40% of people suffer from a condition called fructose malabsorption, in which fructose is inefficiently absorbed within the small intestine due to a limited amount of the fructose digesting enzyme. It is for this reason that, instead of nourishing our bodies, sometimes fruit can simply sit in the gut and be fermented by bacteria. The result of those bacteria feasting on fructose is a lot of gas and bloating, which makes many people feel uncomfortable. Therefore, eating too much fruit at the same time can cause digestive discomfort.


Fruit is designed by nature to carry seeds and produce new plants. So, similar to grains, fruit and berries contain certain amounts of antinutrients that can irritate the digestive system. Cooking fruit helps to avoid this effect.


It has been demonstrated that fructose does not trigger the release of "leptin", a hormone that signals satiety, and instead triggers the release of another hormone called "ghrelin", a hunger stimulating hormone. That is why eating fruit makes you want to eat even more fruit. Monitoring your portion of fruit could help bring this situation back under control.
To conclude, while you absolutely should enjoy eating fruit during the summer season, please, think about when and how much of this great food you consume. Eat local, organic, fresh and very ripe fruit to gain maximum benefit from these fantastic products.
Author's Bio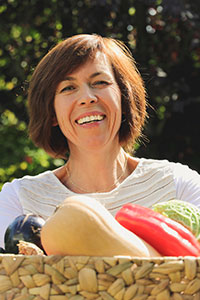 Dr. Irina Schurov is a Nutritional Neuroscientist with a PhD from Cambridge University (UK) and over 20 years' experience in science and health-providing services. She created and founded LiveRight, an initiative to help others through nutrition and wellbeing strategies. By building an educational platform around healthy eating habits, by restoring the relationships between people and food, by supporting your individual circumstances and through personalized coaching in nutrition, she wants to help you and your family achieve the optimal balance between help and life.
Irina focuses especially on children with ASD and related neurological conditions by addressing the connection between gut and brain by detoxifying, nourishing and resetting a whole body biochemical balance. She provides personalized nutritional support to families and an individual DNA nourishing programme for each child in order to maximise their potential in life.
LiveRight