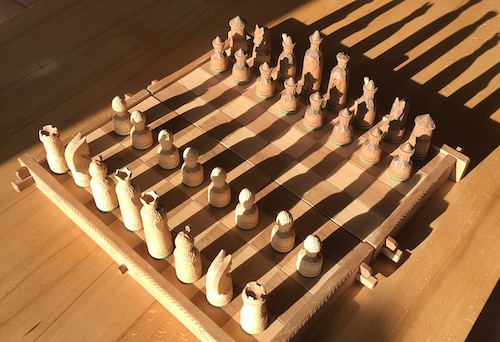 Dr Mecky McNeill, HealthFirst
How to up your game by taking a leaf out of the book of the chess Grand Masters – the greatest mind athletes of them all!
For me, with universities and schools in the UK currently working online, one of the blessings of the COVID-19 pandemic has been that my older children are back at home. Spending time with them is not only a pleasure, it is an opportunity to learn!
My son recently shared an article with me that he thought I would be interested in from the pages of one of his passions: sport. On reading it, I learnt that a chess player can burn up to 6000 calories in a single match. How can someone who sits in a chair for 8 hours or more and lifts only their arm to move a chess piece spend so much energy? The simple answer is stress.
Stress is a physical, emotional, and cognitive reaction so many of us know well. It drives up our heart rate, our blood pressure, causes tension in our muscles and impacts our breathing. In fact, our whole body and mind goes into a state of calorie consumption overdrive when we are stressed.
After a tournament, Grand Masters visibly lose weight. Because of this, these elite mind athletes now train like their physical athlete counterparts to prepare for their matches, all to ensure top performance. Daily routines include hours of physical exercise, stretching, and weightlifting to ensure muscle strengthening, alongside a rigorous nutritional regime - especially in the lead up to a game. On top of that, sleep is fundamental.
So, what can we learn from these mental and cognitive geniuses? Sadly, 8 hours at my desk has not yet proved a successful weight loss strategy – in fact, quite the opposite! And we all know that feeling of being drained and exhausted after a long day of demanding challenges in front of our screens, perhaps now more than ever.
We have all (I hope!) heard of the benefits of exercise, regular breaks, a healthy balanced diet, 7-9 hours of sleep every night, down-time, spending time with family and friends, mindfulness, and meditation. And I am sure we would gladly like to attend to them all, every day. But then there would simply be no time left to work!
How then can we make changes enabling us to be on top of our game, both at work and in our private lives?
1. Prioritize
Begin by naming your two non-negotiables. 7-9 hours of sleep and 30 minutes of exercise on at least 5 days out of 7 should be high up on our lists.
2. Strategise
Which of the important game changers above can you bank and which ones not? Sleep cannot be banked. But you can 'get ahead' on plenty of others. For example, use some of your free time at the weekend to plan your meals for the week ahead. Make sure your pantry is well stocked with healthy snacks to keep your blood sugar levels constant throughout the day, avoiding those crashes that impact your focus.
For many, cooking is a source of relaxation - so important to rest and repair the mind. Do it with someone else and you can enjoy connection at the same time (you could even arrange a zoom cook-a-thon with friends!).
Freeze the fruits of your work into smaller portions and your nutrition goals for the week ahead are achieved.
3. Variety
Mix up your down-time activities: read a book, watch a film, play an instrument or a board game, dance or sing. Do something different each day.
When you go for a walk, listen to music, chat to a friend, or even take a work call at the same time - be the master of healthy multi-tasking!
4. Routine
This is so important. What is key is that you find what works best for you and then stick to it. Get up and go to bed at the same time every day, even at the weekend. That long lie-in you promised yourself plays havoc with your sleep cycle and means you are effectively jet lagged on a Monday morning.
Set up your workspace somewhere bright and watch your posture: neck, shoulder and back strain commonly lead to headaches and exhaustion; leaning too far forward impairs your natural breathing rhythm. Schedule plenty of breaks, stand up, stretch, and keep well hydrated with water.
Making time for timeout is where many of us fall short. But switching off at the end of the day is vital to ensure a good night's sleep - our body and mind's built-in daily repair cycle. Perhaps try something new instead of reaching for the 'speed-relax' night cap? I have started playing chess again with my son. Perhaps that was the invitation all along?!
https://www.espn.com/espn/story/_/id/27593253/why-grandmasters-magnus-carlsen-fabiano-caruana-lose-weight-playing-chess
Author's bio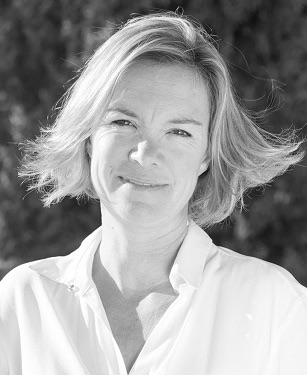 Dr Mecky McNeil, MBBS BSc MRCGP ACC, helps coordinate and deliver our mental health seminars and trainings. Mecky is a British-trained General Practitioner (GP) with 15 years of clinical experience. She worked in a large family practice for many years and was also a GP specialist in Cardiology. Always passionate about health promotion and disease prevention, Mecky became a health coach in 2017 after completing her training as an associate coach with University of Cape Town Postgraduate Business School. She now focuses on mental health and alongside her role with HealthFirst, Mecky has a part-time role at ensa Mental Health First Aid in Switzerland. This includes developing the MHFA programmes in English, alongside being an instructor trainer and the English ensa instructor co-ordinator.