If you or someone you know suffers from Alzheimer's then you might
be interested in joining Know-it-all passport in making a donation.
Know-it-all passport® has donated
Fr. 20,520.- since 2008.
To celebrate the 10th edition of Know-it-all passport®, Fr 10.- from every sale on the following days was donated to the Alzheimer's Association.
Raising Multilingual Children, 16-17 January, 2018
Know-it-all Marketplace, 27 November to 23 December, 2017
Expat-Expo Geneva, 5 November, 2017
Ecolint Geneva Welcome morning 2 September, 2017
Leman International Fair, 13 November, 2016
Expat-Expo Geneva, 2 October, 2016
The association provides information, help, and support for people concerned by Alzheimer's and other forms of dementia. The Swiss Alzheimer Association was founded in 1988 and is present in all cantons. They offer information and counseling to people with dementia and their carers. Their support groups for family carers and other directly-concerned people are lead by specially-trained moderators. They meet once a month and offer the opportunity to exchange with other people sharing the same experience, to learn from each other and to face challenges together.
Association Alzheimer Suisse
Rue des Pêcheurs 8 E
1400 Yverdon-les-Bains
024 426 20 00
024 426 06 06 (weekdays during office hours) operated by professionnal carers with very solid experience with dementia.
www.alz.ch
To donate to the countrywide chapter, please use the following information:
Account number: 10-6940-8
IBAN: CH33 0900 0000 1000 6940 8
BIC: POFICHBEXXX
The Geneva chapter:
Association Alzheimer Genève
4, rue des Marbriers (the entrance is on rue du Diorama 5)
1204 Genève
022 723 23 33
Directrice: Sophie Courvoisier
www.alz-ge.ch
This email address is being protected from spambots. You need JavaScript enabled to view it.
The arcade (near Plainpalais) is open from Monday to Thursday 9h-12h and 14h-17h, Friday 9h-12h.
To donate to the Geneva chapter, please use the following information:
Account number: 12-10981-2
IBAN: CH54 0900 0000 1201 0981 2
BIC: POFICHBEXXX
---
On 30 September 2016, the "Coup de Cœur" prize went to comic Yann Lambiel (with Lisa below) in the presence of the Conseiller d'Etat, Mauro Poggia, as well as Isabelle Rochat, president of the Alzheimer's Association Geneva.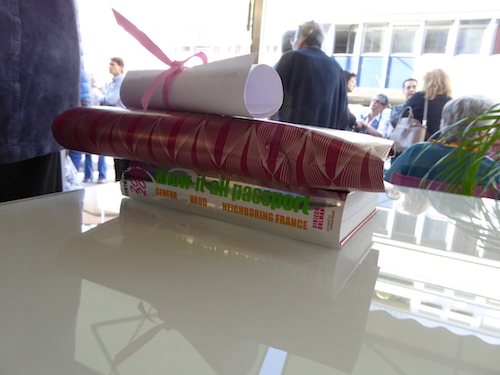 ---
On 1st October, 2015, "Coup de Cœur" prize went to 2 artists:

---
On October 1st, 2014, Know-it-all passport was present at the inauguration of the new Geneva chapter arcade.
Inauguration photos from the new offices of Association Alzheimer de Genève. Sophie Courvoisier is the Directrice and has the pink scarf. Isabelle Rochat is the one with the paper. Two journalists were handed prizes including Know-it-all passport: Laurence Bézaguet, Tribune de Genève and Gilles Soulhac, Radio Cité.
A shelf has Know-it-all passport on display in the new location.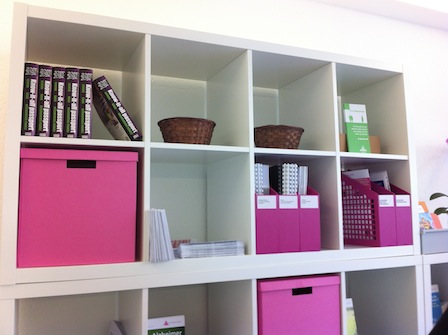 We were spoiled with a paella from the restaurant just next door (Le Festival).
Gilles Soulhac interviewed those at the inauguration and you can hear it at this link.