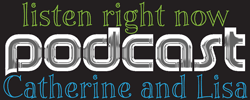 Living in the Know - December 2018
Lisa and Catherine are back with their audio Advent Calendar for 2018 with 24 gift ideas. Many of their suggestions can be bought locally. Suggestions range from subscription services for spas and body treatments, bouquets of flowers and socks (a sockscription!) yoga, snowshoe and wine weekends away, a beautiful photographic book of local wildlife to beautiful Swiss stamps.
Living in the Know - September 2018
On September's podcast, Lisa talks to Catherine about the brand new 11th edition of Know-it-all passport. The essential guide to living in Geneva, Vaud, and neighboring France. This edition has a brand new chapter entitled "Sustainability", a list of escape rooms in the "Entertainment" chapter, plus co-working spaces under the "Business and Legal Matters" chapter. The popular Family, Shopping in Switzerland and France, Leisure Activities, Education and Work categories are back again are packed full of information. Also tune in to hear an unusual way on how to get rid of moles in your garden - one of the many tips in the book!
Living in the Know - May 2018
In May's podcast Catherine and Lisa discuss going "home" for the summer holidays. Sometimes a trip back "home" for the summer holidays can leave expats feeling a bit disappointed - not everyone is keen to hear about their life in Switzerland. Staying in guest rooms, sleeping on sofa beds and visiting lots of people often leaves these expats feeling like they haven't had a proper vacation and they return to Switzerland exhausted! Catherine gives some tips and hints on how to optimise your time and get the best out of these trips, and Lisa gives some great gifts ideas to take home, ones that aren't too expensive and will arrive intact! She also teaches Catherine a fun French expression. This podcast has kindly been sponsored by Federesque, a coffee table book about Roger Federer.
Living in the Know - March 2018
In March's podcast, Lisa and Catherine discuss where to source expat products in French-speaking Switzerland - from hunting out American "Texas Pete's Chicken Wing Sauce" to "Lyle's Golden Syrup" from Britain, they name shops and websites where you can find such products. They also chat about whether we should simply adapt to the food in the country we live in and forget about buying expat food stuffs, or whether it's still OK to taste a bit of "home" from time to time. In Lisa's French minute, she teaches Catherine an expression which means "here we go again".
Living in the Know - January 2018
Try out a new activity in 2018! January's podcast comes with suggestions of activities and clubs in the Geneva and La Côte area from twirling to curling, playing Scrabble in English or French, line dancing, improvisation classes, singing, capeiora, and more! Lisa and Catherine have several activity suggestions to kick off your new year. Lisa's French minute: do you know what a boîte à lait is? Almost everyone has one if they live in Switzerland. This podcast has kindly been sponsored by Meher 4 Fitness.
Living in the Know - December 2017
This month Lisa and Catherine suggest 24 gift ideas in an audio "Advent Calendar". Most of the gift suggestions are locally sourced and can be bought in Switzerland. From a voucher for afternoon tea in a local Nyon tearoom, fair-trade candles, books set in Switzerland, railway watches, posters from the Paléo shop, to items currently being sold in the Know-it-all-Marketplace, there should be something for everyone in this list of suggestions.
Living in the Know - October 2017
On this podcast we talk about English-speaking films, Ladies' Night at the cinema, as well as English-speaking drama and musical productions. Lisa's French minute holds the secret between a quiche and a ramekin! This podcast is kindly sponsored by Music Homère Geneva.
Living in the Know - September 2017
This month Lisa talks about a yodeling concert and explains what Moût is. Catherine gives a heads-up on the Fête de la Vigne, Nyon's annual wine festival. This podcast is kindly sponsored by Domino's Pizza.
Living in the Know - June 2017
June's podcast focuses on restaurants with a view! Lisa's recommendations include scenic places to eat on a budget in Geneva, whilst Catherine identifies three places in Vaud, which have great lake or mountain views. Lisa also shocks Catherine with her latest French expression! Tune in to find out why! Know-it-all Passport and Living in Nyon would like to wish all our listeners a happy summer. We will be back in September with more useful info and chat. This June podcast was recorded down by the lakeside in Morges and was kindly sponsored by International School of Lausanne.
Living in the Know - May 2017
Catherine kicks off the May podcast by talking about an exhibition that has recently opened in Nyon, which tells the story of bathing in Lake Geneva. Crammed full of interesting items like old swimming costumes, the exhibition also features archive photos of families swimming in the lake and posters promoting the lake's leisure activities. Moving on to the topic of flowers, Lisa tells you where you can get lots of tulip bulbs for a really good price in May, and highlights two of the Jardin Botaniques worth visiting in the local area. She also teaches Catherine a couple of French expressions connected to the word "flower". This month's podcast has kindly been sponsored by GEMS World Academy Switzerland.
Living in the Know - April 2017
The official start of the fishing season started a few weeks ago so Lisa and Catherine explain about fishing in the lake and local rivers. Lisa talks about the chocolate festival in Versoix, chocolate fish and Catherine explains about the decorated Easter fountains in Nyon. "April Fool's Day" is taught in French; Catherine recounts how she fooled readers in an article many years ago! Fishing permit info for Vaud and Geneva. Decorated fountains link. Festichoc link here. Lisa teaches a French expression and how to use it (hint: something to do with fish).
Living in the Know - March 2017
In the March podcast, Lisa and Catherine discuss volunteering opportunities in the region. They explain how volunteering is a great way to meet new people if you have just arrived in Switzerland, and highlight how helpful it can be for getting to know different clubs, communities and organizations whilst assisting others. Focusing on four main organizations they show how volunteers don't necessarily need to speak French, as some groups operate in English. This podcast has been kindly sponsored by ASC International House.
Living in the Know - February 2017
Lisa explains the new French law that came into force on January 15th 2017 regarding minors (children under 18) traveling without their parents. Catherine recounts the Carnival season and suggests some carnivals to visit and what to expect. And Lisa teaches Catherine a French expression: something used to describe appearance... tune in to find out what it is! This podcast has kindly been sponsored by Léman Arctique, a beautiful book showcasing the ice storm of 2012.
Living in the Know - December 2016
With Christmas just around the corner, December's podcast gives you hints and tips on posting festive cards including deadlines for sending them locally and abroad. Lisa will explain how to personalize stamps for your holiday cards and instructs you on how to save money for bulk sending internationally. If you are busy at work and don't have time to get to the post office, then find out what Catherine has to say about La Poste's new 24-hour lockers where you can receive and send parcels any time of day or night. Lisa rounds off the podcast with a festive drink that you will often see in bars and restaurants around the country. Season's Greetings to all!
Living in the Know - November 2016
Tune into Catherine and Lisa's November podcast to find out more about health insurance. What is complementary insurance? How can ASCA help you? Did you know there was a special insurance that includes your unborn child? What's the difference between a drogerie and a pharmacie? Of course, no podcast would be complete without another opportunity to learn a new French expression from Lisa! This podcast has kindly been sponsored by MyProject, who will explain all about healthcare insurance to you; call Finn at 079 552 96 88.
Living in the Know - October 2016
Recorded on the restaurant terrace of the Lake Geneva Hotel Versoix, Catherine and Lisa's October podcast covers all things cheesy: Malakoff, Vacherin Mont d'Or, and of course, fondue. Tune in to find out more about a great offer from the Nyon tourist board with a fondue - walk - train ticket for just Fr. 35.-! Lisa also teaches Catherine some French words that sound the same but mean something completely different! Useful links mentioned in podcast: http://www.wsj.com/articles/SB944850094537883319 and http://www.malakoffvinzel.ch/en/
Living in the Know - September 2016
Cheers! Santé! This month's podcast is all about drinks - both alcoholic and non-alcoholic! Learn the different names in Geneva and Vaud for beer and wine glasses, and discover the etiquette behind clinking glasses, not to mention how to order wine! Lisa explains to Catherine the "upside down" coffee, a speciality in this part of the world, and what ordering a pousse café will get you! This podcast was recorded outside the pretty church of Luins, a village on the route de vignoble, which is hosting a special event in September celebrating 30 years of the wine cellars of Luins and Vinzel. More info here: http://www.ovv.ch/agenda.
Living in the Know - June 2016
With summer approaching, Lisa and Catherine have started this month's podcast by focusing on holiday trips, including a fabulous Friday market surrounded by the Alps and castles, as well as a military fort in Vallorbe. Catherine also mentions a special discount railway card for teenagers, great for those who like to go out late between 19h and the early hours of the morning, or those who simply want to take advantage of free travel between these times. Lisa highlights some places that are open on a Sunday, especially if you need to get your hair cut, buy a book, or shop for groceries in either Geneva or Lausanne. Last but not least, Lisa's French Minute focuses on words where the meaning changes completely if you get the "le" or "la" mixed up - definitely good to know! This podcast has kindly been sponsored by PLP Playgroup & Literacy Programme.
Living in the Know - May 2016
The theme of this month's podcast is "Living things", as Lisa and Catherine talk about a local zoo in Le Vaud, and provide information on where to leave your pets when you go on holiday. They also give advice on how to avoid duck fleas in the lake, and tell you what to do if you spot the hazardous marching caterpillars that can sometimes be found in this area. In Lisa's French Minute, Lisa concludes by teaching Catherine four French words that have only one possible gender. This podcast has kindly been sponsored by DreamCars-Rental.
Living in the Know - April 2016
Recorded by the lakeside in Nyon this podcast features Lake Geneva: various types of boat trips ranging from a little-known journey on a private dock for a lakeside glass of prosecco in the canton of Geneva to The Salsa Boat in Montreux! Lisa talks about a hotel yacht moored on the lake and explains how to use the little yellow boats in Geneva. Catherine describes how the half-price train subscription on a CGN boat is advantageous and shares some interesting facts about the Musée du Léman in Nyon; did you know there was once a passenger submarine in our lake? No podcast would be complete without Lisa's French Minute: avoid common mistakes when talking about fruit. This podcast has kindly been sponsored by International University in Geneva.
Living in the Know - March 2016
Some really useful information in this month's blog as Lisa and Catherine do a quick analysis of the customs allowances for shopping over the border in France, and discuss how the rules and regulations have changed over the past couple of years. Lisa also takes a look at discount shops in France, while Catherine talks about a great App that lets you send FREE printed postcards within Switzerland.
Living in the Know - February 2016
Catherine and Lisa have prepared a great February podcast. Lisa will give you insider tips on bargain shopping in the area and explain the different meanings of the verb "claquer" in French. Catherine will contribute her insider tips about consumer product comparison magazines.

Living in the Know - January 2016
What better way to start the new year, and get yourself up-to-speed with local events, than listening to the January 2016 edition of Lisa and Catherine's podcast, Living in the Know? In this edition, Catherine talks through the key events happening in the Nyon area throughout the next 12 months, while Lisa suggests various spas and thermal baths that are worth a visit for a bit of post Christmas pampering. She also teaches Catherine a form of French argot – useful info if you are learning the language and want to be up-to-date with local expressions. They also talk briefly about the Hot Air Balloon Festival coming up in Château D'Oex in January. When all the balloons rise in the air, this has to be one of the most impressive sights in the region, especially now that the snow has finally arrived!

Living in the Know - December 2015
Do you know what some of the Swiss French terms are for coins? Would you like to know the Swiss equivalent of an American buck, dime or British "quid"? Then tune in to the December podcast of Living in the Know as Lisa teaches Catherine some of the local language around money, useful information to have at your hand when shopping at local markets. While Lisa provides tips on two big Christmas markets in the area, Catherine talks about Christmas trees and places to buy them. They both touch on local English-speaking church services that are scheduled over the December period and suggests some fun places to celebrate New Year's Eve. Lisa and Catherine would like to wish all their readers a very Merry Christmas and a Happy New Year!

Living in the Know - November 2015
Lisa and Catherine have made their very first foray into podcasting! For this first short (10 minute) podcast they have chosen a selection of local events that are scheduled for November 2015. From where to go for Thanksgiving, to a talk on the local school system, to a newly released book by Diccon Bewes – "Around Switzerland in 80 Maps". As an added bonus, every month Lisa will teach Catherine a fun French expression, the kind of expression you probably won't be taught in French class! This is their very first podcast and they realize a couple of things could be improved with the sound quality and order of content, but it's a start and we hope you enjoy it. We welcome constructive feedback, would you like to hear more events, more French expressions or is there something else you would like us to feature? Do let us know.
Catherine Nelson-Pollard (left) is a British freelance writer and broadcaster and founder of the website http://livinginnyon.com a site for Nyon and surrounding area, covering local events, articles interviews and FAQs. She also writes a weekly column in English in the local newspaper La Côte, it's a light hearted look at living in the area. Her book "Living along Lac Léman" is a collection of these columns with photos. For three years she presented a radio program on integration and expatriate issues, " The Connectors". Catherine has lived in 8 different countries around the world, and has been in Switzerland since 2001.
Lisa Cirieco-Ohlman (right) moved to Geneva in 1972 with her family. She attended the Lycée des Nations in Bellevue (now gone) for 3 years, then the next 6 years at Ecolint LGB where she graduated. Trained as a graphic designer in the US, Lisa worked full-time in 3 different countries. The first edition of the guidebook Know-it-all passport was released in 1999. The brand includes an important website, www.knowitall.ch, hosting articles, calendars, classifieds, and more.
Events Calendars are available on these websites:
www.knowitall.ch
and
www.livinginnyon.com
Are you interested in sponsoring our podcast? Click here to find out how.
Save
Save
Save
Save
Save
Save
Save
Save
Save
Save
Save
Save
Save
Save
Save
Save
Save
Save
Save
Save
Save