Elizabeth Ballin, Mental Health and Life Coach/Mindfulness Practitioner
As a long time member of the international community in Geneva, Elizabeth Ballin has been coaching adults and students from all parts of the world. She has coached business professionals, musicians/artists, couples, families and adolescents. She is a fully accredited Life Coach by the International Coaching Federation. https://ballincoaching.ch
By Elizabeth Ballin, Mental Health and Life Coach/Mindfulness Practitioner
A lifetime ago, back when I was working in a company, two of my line managers started bullying me.
I struggled to make sense of what was happening to me, but tried as I might, I could not "reason" my way to a solution. It knocked me off my feet both emotionally and physically. A day before my summer break one year, I was given a glowing job review saying that I was tenacious, energetic, gave my heart and soul to my job and was creative in finding solutions and a devoted team member.
When I came back from my summer holiday, these two line-managers stopped talking to me. I got no response when I said "hello". The work that I valued was taken from me and given to others, and I was no longer included in any meetings.
I found myself losing motivation to perform
I was being isolated in my own work environment. I could overhear whispering behind their closed doors - in an office environment where we had an open door policy. I could not be certain if they were talking about me or not, and the doubt started to drive me crazy.
Unexplained changes in behavior are destabilizing and drives us to seek out the causes of the change. I thought if I could just understand why my managers' behavior towards me had changed, I could resolve the situation. But I received no response to my repeated requests for a sit-down meeting to discuss what was wrong. No feedback, no explanation.
I went home in total despair to my partner and children who were supportive but couldn't answer my "why" questions.
I couldn't sleep; I cried and shut down
I spoke to human resources who sung my praises but who could not give me any guidance. My colleagues were as perplexed as I was. I went to our Executive Director, and he didn't know either. Everyone either pretended they didn't know or were outraged by my story but had no solutions. In absence of an external reason for what was happening, I turned on myself.
I lost my sense of identity
The poison of self-doubt set in and debilitated me. Anxiety and self-loathing crept into my core being.
To this day, no one has told me why. Reason and rationale were not going to help me overcome the problem. Formal complaints mechanisms were not providing solutions. To survive, I had to develop the tools and the inner strength needed to get me through.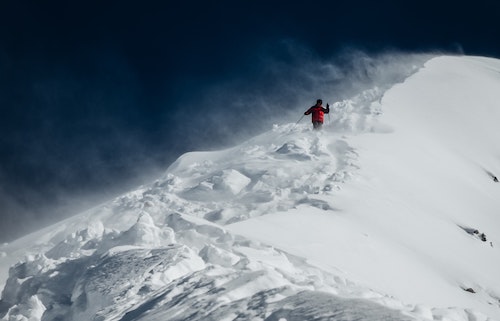 By Elizabeth Ballin, Life Coach https://ballincoaching.ch
As summer holidays come to a close, I am always reminded of how I felt as a teenager about to start a new school year. Sitting on the plane, heading home from vacation, I would be excited at the idea of returning to school. I made many promises to myself: I would be a great student, be physically fit, have lots of friends, maybe even make my parents proud! But every year, I discovered that meeting those goals wasn't so easy to do. Each time I faced adversity, my self-esteem plummeted.
Many students seem to have a difficult time overcoming obstacles and accepting failure. They lose motivation and fall into the habit of procrastination. They can have high aspirations but can easily be dissuaded when confronted with life's changes.
For a lot of us, not just students, our expectations do not match the reality of what it takes to reach our goals. If we don't succeed, we can become trapped into not believing in ourselves, as I did when I was young. We freeze, we ruminate, we catastrophize. We'd rather do nothing than face failure; anxiety builds up, and we step away from what could be an opportunity of a lifetime.
Granted, not all students were like me. Over the past 15 years working with teens, I have noticed that some just thrive in the face of challenge. They bounce back from failure and are even able to manage personal trauma. They have what is known as resilience - the ability to "transform hardship into challenge, failure into success, helplessness into power'*.
As a life coach and a mindful practitioner, with a leaning on positive psychology, my interest in resilience grew. I began to notice that people who were more resilient and more mindful were handling life's demands with a more positive attitude and were generally happier.