As of 1 January 2023, Heart2Heart launched an English-speaking hotline throughout Switzerland. This is a new branch of the emergency service for telephone number 143: La Main Tendue. Tel 143 is one of the best-known contact points for emotional first aid in Switzerland and the Principality of Liechtenstein and offers empathetic conversations with trained listeners. This service is free of charge, anonymous, and confidential.
Matthias Herren explained to knowitall.ch, "At Heart2Heart no topic is too big or small – we are here to listen to people's concerns, support them in a crisis, or share their good news. We are pleased to have trained English-language volunteers over the last year to be able to try out this new section. All the other 3 official Swiss languages are represented but we felt it necessary to reach out to those that are more comfortable speaking in English, especially in times of turmoil."
From January 2023, the new English line will be called "Heart2Heart", and can be reached daily from 6pm to 11pm through the toll free number 0800 143 000. Those needing to talk about depression, relationship issues, sadness, mental distress, pandemic worries, suicidal thoughts, loneliness, exciting news of any sort, or any other subject where they need have someone listen, are welcome to call the hotline.
Please pass this information along to your friends, colleagues, and neighbors as there are many people who do not know this service is available.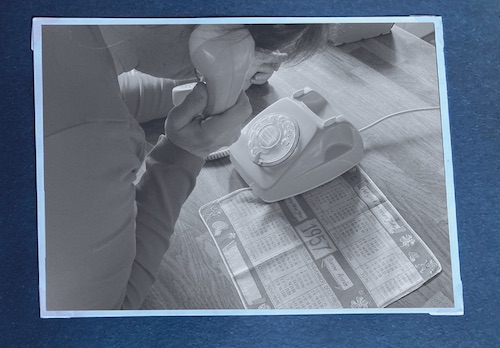 Sue Lake, notebynote, has become an institution among the International community who love musical concerts, events, and singalongs. Her friendly, open nature encourages everyone 'to give it a try' and to challenge themselves to excel and grow at whatever level they are.
Christmas Songs and Carols Sing-a-long
Sue writes, "As far as I know it's the only Christmas event in the area which is a 'sing-a-long' rather than a concert, where the audience join the songs. I started the event because I met so many people who missed the opportunities to sing Christmas songs and carols with other people. So I created a community event for all ages to come together to sing just for fun.
"Please put our annual notebynote Christmas sing-a-long in your diaries. Our previous virtual Christmas sing-a-longs were an enormous success and being able to be in person this year will be extra special."
notebynote's Christmas Songs and Carols Sing-a-long
Saurday, 10 December 2022
14h
Chéserex, VD
It is a free entrance event, no tickets and no advance registration required just turn up on the day. We do ask for donations to cover the costs of the event (renting the salle communale etc.) so we're not looking to make a profit, just to break even.