Melitta Campbell - Business Coach and Mentor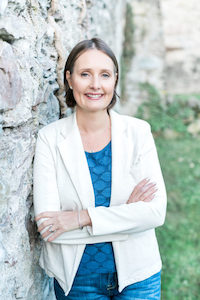 Melitta Campbell
Melitta is a Business Coach and Mentor with nearly 3 decades of business experience and a passion for helping women confidently build a business they love.
She is also the founder of the Swiss Entrepreneurs Club and even held a position in 2019 as the president of the Swiss Riviera Toastmasters Club in Montreux. Not to waste any energy, Melitta is an integral part of the TEDxLausanne team. She recently founded New Female Entrepreneurs Club which boasts a podcast of the same name.
Originally from Wales, she now lives in Montreux in a chalet she has renovated with her husband overlooking the Swiss Alps.
www.melittacampbell.com
www.facebook.com/MelittaCampbellCoach
www.twitter.com/MelittaCampbell
By Melitta Campbell, www.melittacampbell.com
It's no surprise that at this time of year we hear a lot about business planning, and setting goals and intentions for the year ahead.
But what does it really mean, to set goals?
How do you go about turning your vague ideas into crystal-clear intentions?
And where do you even start with your business planning?

When it comes to planning what you want to achieve in your business in 2020 – and life in general for that matter – wishes are not enough; you need to take action. No matter where you are in your business, you need a clear plan for taking action to turn your dreams into reality.
Fail to plan, and you plan to fail
Have you heard that phrase before? I love its simplicity and its truth.

You see, I've learned that the formula for success is actually quite simple:
have a clearly defined and inspiring goal
create a plan for how you will achieve that goal
detail and schedule the activities you need to carry out
take consistent action to complete those activities.
But so often I see people start with a rough idea of what they want to do but not move any further ahead. They never fully flesh out their goal or take the time to plan and schedule what needs to be done.

© Marta Villacampa, Family Photographer, Gland
By Melitta Campbell www.melittacampbell.com
Being a trailing spouse can be an exciting and enriching experience. You get the chance to not only visit a new country, but to live and experience its people, culture and language on a deeper level than you ever would as a tourist. Exciting as this is, as a trailing spouse myself, I know that it can also be frustrating, lonely and isolating!
One of the biggest frustrations can be finding work. In a land where you don't know the culture, speak the language or have a network, finding employment is no easy task. Being away from friends and family, and having no clear direction or purpose, can lead you to lose confidence in yourself and your abilities – which certainly does not help the job-seeking process!
Since moving to Switzerland 15 years ago, I've discovered that I'm not alone in feeling the excitement, but also the frustrations of expat life. That's why I wanted to share what's worked well for me, in case it could be the perfect career solution for you as well – becoming my own boss.
My experience of running a business as an expat
When I started out on my own 11 years ago, I barely spoke the local language, I had a small network and I had no experience of running my own business. I also had a bonnie 5-month old baby on my hands!
Starting my own business was not the easy choice. But today, I'm proud of the confident businesswoman I've grown into, as well as the many other women I've helped to launch their own successful business too.
I've seen first hand that even if you have little or no experience, it is very possible to start a business here – if you have courage to commit to your dream and take the first step.
Here's why I feel owning your own business can be a great work option for trailing spouses…