Co-author and Editor, Lisa Cirieco-Ohlman moved to several places before settling in Geneva in 1972 with her family. She attended the Lycée des Nations in Bellevue (now gone) for 3 years, then the next 6 years at Ecolint where she graduated.
Lisa attended Rochester Institute of Technology (NY) and received her BFA in graphic design (1985). After returning to Switzerland to work for 4 years with an edition company and at L'Oréal, she returned with her husband to the U.S. where they drove from Boston to San Francisco. Lisa worked in a graphic design company building up its client base.

The Ciriecos moved back to Geneva, then to London, and back again to Geneva when Lisa was 6 months pregnant. Brian was born at the Cantonal Hospital in Geneva in 1996, André at the Clinique Général-Beaulieu in 1998, and Stefano at the Clinique des Grangettes in 2002.
***********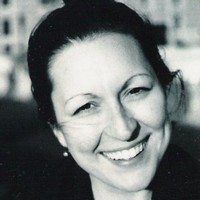 Co-author, Denise Nickerson is from Atlanta, Georgia. She has lived in France for more than 15 years (Paris and the Geneva area). She is a Fulbright scholar and she has a Masters Degree in Education.

Her educational consulting company, Allegory House, was created in 2009. Denise's varied experiences as an interpreter for the Olympics, a professor of American Civilization at l'Université de Paris IX Dauphine, a recruiter speaking in over 300 international schools in 30 different countries, a consultant for UNICEF's Education for Development department in Geneva, and as the representative in Switzerland for an art and design school have led her to create and facilitate customized learning experiences for her clients. She has worked with individuals and families as well as designing programs for schools and universities. She is a motivational speaker.

Her specialty is envisioning learning paths and providing guidance for international, multicultural, and expatriated people. She earned a post-graduate certificate in vocational psychology in June 2011.

Denise loved the international families, multilingual kids, and international school culture that she encountered through her work so much that she married a Frenchman and is now raising two bilingual daughters of her own.
***********
Graduating from Cambridge University with a degree in Engineering in 1987, our Webmaster, Jenny Jeffreys held various positions in marketing communications for hi-tech companies in England before moving with her husband to France in 1994.
When living in Grenoble, she traveled extensively throughout Europe in her role as European Marcom Manager for a Swedish manufacturer of thermal imaging systems. During that time, she built on her experience in PR, advertising, the production of printed material, direct marketing, exhibitions, and website design. Where possible, she preferred to do as much of the copy writing herself, liaising with a network of translation agencies to manage the numerous language versions required.
After taking a few years out to look after her two children, Sam born in 1997 and Laura born in 1999, she returned to work at the end of 2009. Looking for a project that would combine both her editorial, marketing and technical skills, Jenny approached Lisa Cirieco with the idea of creating a new website for her popular guidebook, Know-it-all passport. Within a few months, a new version of knowitall.ch was launched, which included material such as Events Calendars and Classified advertisements that could not be covered in the book. During 2011 over 1 million pages were downloaded from the site!