Marta Koncz, Agate Experience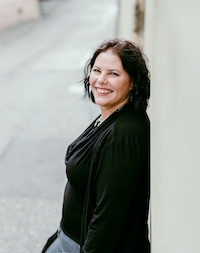 After a successful corporate career in supply chain management, Marta Koncz, took the leap to follow her passion for travel and start her own business: Agate Experience, to help people discover and explore the hidden gems of her adopted home country, Switzerland.
Marta has always loved to travel, to discover new cultures, dishes, and customs, and experience something new. Even as a schoolgirl she planned trips for her classmates. As an adult, travelling was more than just a passion, it was also a therapy for Marta as she found she learnt a lot about herself through her adventures and seeing life through a different lens. It was also the perfect way to destress and relax from a busy working week.
Through Agate Experience she offers fun travel experiences and opportunities to discover the hidden gems of Switzerland.
By Marta Koncz, www.agateexperience.com
For many people, going to the mountains is a sole summer activity; and, as autumn arrives, they cease going outdoors till the following summer season.
It is true, that the cable cars and gondolas shut down during fall for few weeks for maintenance, however they reopen with full force by the time the first snow falls. There is a lot to do in the mountains during winter!
Skiing
The good old classic downhill skiing is probably the first comes to your mind when thinking about winter activities. It is indeed a popular and well-established sport in Switzerland dated back to the 19th century.
As such, there are plenty of options. My favorite resort is Portes du Soleil. Located between France and Switzerland, it is easy to reach both from Geneva and Lausanne; and it is the largest ski area in the Alps with 600 km of slopes, suitable from absolute beginners to very experienced people.
If you are not fan of speed, you can also try cross-country skiing. In this case, I suggest visiting Vue des Alpes. It is on the border of the French speaking part of Switzerland, one hour from Lausanne and 1 hour forty minutes from Geneva; but its worth the effort. It offers 110 kms of cross-country tracks and amazing panorama to the surrounding Alps, Jura, and Vosges!