By Marta Koncz, www.agateexperience.com
My favorite place to be in the French-speaking part of Switzerland during a warm summer day is Vallée de Joux; what offers a great diversity of landscapes and activities from the banks of its lakes to the summits of the surrounding mountains.
If you are a big fan of water, visiting Lac de Joux is a must! The lake is clearly a paradise of aquatics; it provides endless possibilities of water sports, such as windsurfing, water skiing, kitesurfing, canoeing, kayaking or even paddle boarding.
If you want to take it easier, you can chill in one of its well-developed beaches in Le Rocheray, L'Abbaye, Les Bioux and Le Pont. Or, if you prefer more natural ambience, discover the beaches at Lac Brenet what is considered as the "little brother" of Lac de Joux and is also ideal for gentle walks along its shore.
If you are a hiking enthusiast, you might want to climb up to Mont Tendre, the highest point of the Swiss Jura. The name of the peak means Gentle Mountain. Based on the stories I read it was named like that because it is easy to climb and ideal for beginner hikers. (I can second that)!
On the top there is a possibility to rest and refuel your energies at the Chalet du Mont Tendre.
Another option is Dent de Vaulion. To reach this peak is quite challenging, however worth the effort. It has the whole of western Switzerland at its feet. On a clear day, there are eight lakes to admire. When I was there in a bad weather, I could see 3 of them.
Finally, if you want a break of the sun, you can visit the Pré-Giroud artillery fort, - carved out of the rocks, it forms part of Switzerland's military heritage and was built and used during the Second World War - the iron and railway museum, where you can even try if you would be a good blacksmith or the fairy caves in Vallorbe.
Author bio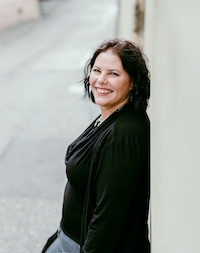 After a successful corporate career in supply chain management, Marta Koncz, took the leap to follow her passion for travel and start her own business: Agate Experience, to help people discover and explore the hidden gems of her adopted home country, Switzerland.
Marta has always loved to travel, to discover new cultures, dishes, and customs, and experience something new. Even as a schoolgirl she planned trips for her classmates. As an adult, travelling was more than just a passion, it was also a therapy for Marta as she found she learnt a lot about herself through her adventures and seeing life through a different lens. It was also the perfect way to destress and relax from a busy working week.
Through Agate Experience she offers fun travel experiences and opportunities to discover the hidden gems of Switzerland.
By Marta Koncz, www.agateexperience.com