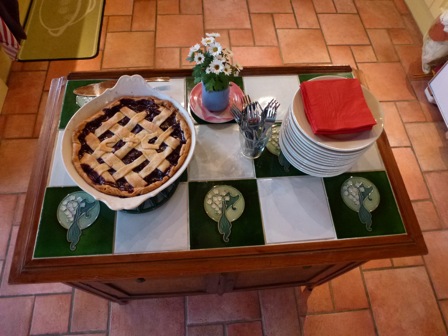 Coffee and Creations was launched in 2005. Once a month on a Thursday in Bellevue (GE), this English-speaking workshop gives you the opportunity to use your creative skills in a fun and friendly environment. During each two-hour session, which you can choose to take either in the morning or the afternoon, you can try your hand at a new "creation", applying a wide range of techniques. You can be sure of a warm welcome with a home-baked treat provided each month with your tea or coffee!
ON HOLD for the moment. We have had to pause after successful 17 seasons and 140 workshops mainly due to covid and lack of participants. If you are interested, please contact Lisa to see when the next workshop will be held.
Painted doormats were created in March 2010
Here are some comments from the participants:
"I have never been creative or artistic in my life, but your coffee and creation mornings are wonderful. Such lovely ladies and a very pleasant morning spent in wonderful surroundings."
"C+C is my 5-star spa each month!"
"It was a great pleasure joining the group in your great space with immense resources (still curious how/where you store stuff). And you - you are so amazingly competent, creative and organized! I am so impressed."
"My husband said the jewelry I made today looked great with my dress and like I paid a lot of money for it!"
"I always am amazed at how we all take a single concept and come up with different and amazing 'takes' on it."
"The only feedback I can really give you is that I wish you could do more than one a month! It is a constant source of inspiration for me."
Take a look at the forthcoming dates and send Lisa an email to book your session and be sure of a place!
Workshop includes: surprise project, coffee, tea, cold drink, a home-made treat, conversation in English, parking, home setting.


2.5 hour workshop:
Thursday morning, 9h-11h30
OR
Thursday afternoon; flexi-time between 13h30-16h
Prices:
Annual Fr. 300.-/9 workshops*
Pay-as-you-go Fr. 40.-/individual workshops
* Workshops missed during the year will not be reimbursed; however, if the workshop is cancelled you will be reimbursed for the equivalent of one workshop: Fr. 33.30
Contact: 079 246 80 06, send Lisa an email, (put Coffee & Creations in the subject line please otherwise it may go into a spam folder)

Please note that these dates are only provisional and may be changed. To avoid disappointment make sure you check the date on the confirmation email that will be sent to you nearer the date.
Fore Edge Painting September 2018
Browse any of the finished creations we have made by clicking on the dates below:
2021-2022 (17th year)
2020-2021 (16th year)
2019-2020 (15th year)
Sharpie and alcohol patterns - September 2021
2018-2019 (14th year)
2017-2018 (13th year)
Cake Decorating - April 2018
2016-2017 (12th year)
2015-2016 (11th year)
2014-2015 (10th year)
Smocking - May 2017
2013-2014 (9th year)
2012-2013 (8th year)
2011-2012 (7th year)
2010-2011 (6th year)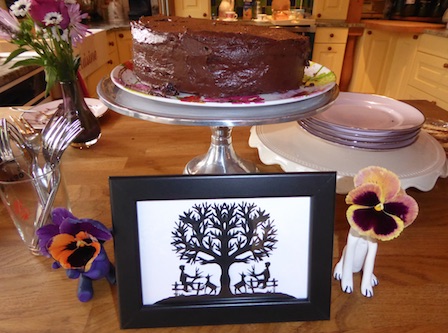 Scherrenschnitte - May 2016
2009-2010 (5th year)
2008-2009 (4th year)
2007-2008 (3rd year)
Dust Flops - November 2010
2006-2007 (2nd year)
2005-2006 (1st year)
10th anniversary C+C party in June 2015!
10th anniversary celebration cookbooks joined by one quilt, June 2015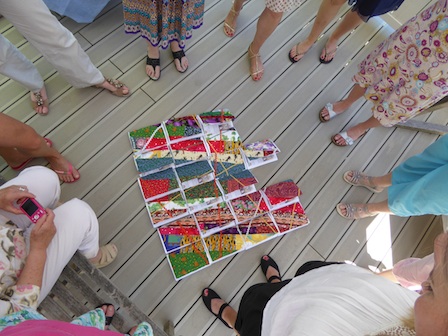 Save
Save
Save