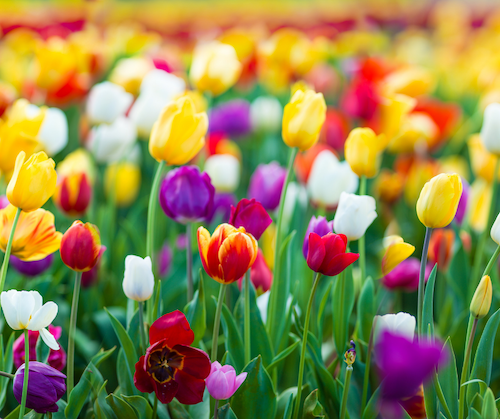 By Marta Koncz, www.agateexperience.com
I love walking in Spring, I can never get enough of admiring the awakening nature and the blooming flowers as far as the eye can see.
Usually, I kick off my flower "treasure hunt" with the cherry blossom; the flower that due to its short lifespan, is the symbol of the fleeting nature of life. You might have seen it earlier this spring in the Arboretum in Aubonne, in the Jardin des Alpes or Parc de l'Ariana in Geneva, behind the former Musée de l'Elysée or at the EPFL Campus in Lausanne and along Route de Crassier in Nyon.
I make sure not to miss the tulips either. The easiest and most popular way to see these stunning flowers is to visit the Tulip Festival in Morges, what takes place between end March and beginning of May every year. You can also see them alongside the lake at Montreux, and if you are more adventurous, you can find the wild version of the flowers in Grengiols, Valais.
The most popular spring flowers are the Wild Narcissus. There are several narcissus trails to discover in Les Avants, Caux, Glion or Le Mont Pelerin.
These trails are beautiful and easy to access, nevertheless they are very crowded.
If you are up to a more challenging hike and wish to avoid the crowd, I suggest to hike from Thoiry (Le Tiocan parking lot) to the Le Reculet in the neighbouring France. You will see plenty of flower along the route and the panorama from the top is rewarding!
Author bio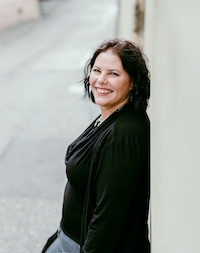 After a successful corporate career in supply chain management, Marta Koncz, took the leap to follow her passion for travel and start her own business: Agate Experience, to help people discover and explore the hidden gems of her adopted home country, Switzerland.
Marta has always loved to travel, to discover new cultures, dishes, and customs, and experience something new. Even as a schoolgirl she planned trips for her classmates. As an adult, travelling was more than just a passion, it was also a therapy for Marta as she found she learnt a lot about herself through her adventures and seeing life through a different lens. It was also the perfect way to destress and relax from a busy working week.
Through Agate Experience she offers fun travel experiences and opportunities to discover the hidden gems of Switzerland.