At Know-it-all passport®, we only write about companies and individuals we can recommend. Royal Bloom florist in Lausanne, run by Lois Vitry-Trapman, was an easy recommendation. We decided an article would interest our readers and Lois has kindly offered a bouquet to one of our lucky readers! Read on to find out how to enter the competition. Lois answered a few of our questions here.

When and why did you decide to open a florist/gift shop?
The idea first came while I was studying Interior Architecture in Lausanne, which I completed after having just passed my Bsc in Hospitality management at the prestigious Ecole Hotelière de Lausanne. I wanted a space of my own, a place of beauty and creativity for clients to get their 'flower fix' and sound advice on interior design without breaking the money jar, and a space of creativity that would allow me to be my best, host workshops for adults and kids alike, and reunite everyone in one sympathetic place. After having had three kids and started a business with my husband in 2012 which I still handle (www.royalfish.ch), I really thought it was time to express myself through beauty and art and opened Royal Bloom.

What background do you come from?
I am originally half French, half British from my parents, but grew up in sub-Saharan Africa and the USA. I hold Africa very close to my heart and have always wanted to go back and open a hotel or a restaurant in the Congo, but that for sure is for another chapter of my life! I came to Switzerland to study Hotel Management. I have lived in Costa Rica, Washington DC, Congo, Ivory Coast, Cameroon, Kenya , Belgium and Mauritius. I speak 4 languages and define myself as a citizen of the world. I set my eyes on this very precise boutique upon arrival in Switzerland, as the florist there was such an inspiration, creative and provocative. When she was ready to retire, we spoke and I finally ended up opening my dream store in April 2019.
What inspires you when you are creating the bouquets?
I am inspired by my idols, artist, writers, song writers and architects that blow me away each time: Madonna, Serge Gainsbourg, Josephine Baker, Brigitte Bardot, David LaChappelle, Salvador Dali, Boris Vian, Valentino, Frank Lloyd Wright, Grace Jones, Frida Kahlo, Marie Antoinette, Denis Mukwege, Moké, Darling Samba, Stephan Zweig, Jacques Garcia, Maya Angelou, Yves Saint Laurent, Victor Horta, Herb Rits, Gustav Klimt, Richard Avedon, Quentin Tarantino, Woody Allen, Julia Childs, Antonio Ligabue, Chopin, Django Rheinhard, Edina & Patsy (AbFab) and so many others...
I am also inspired by my own strength and resilience, as I have passed through very marred waters, from front row seats in civil wars and friends killed before my eyes, to dealing with sexual predators in past workplaces, and health issues where I almost lost my life and my third born due to 'medical error' and still find strength to bounce back. We are still surrounded by patriarchal, racial, and religious dictatorship around the world and I try to fight against all kinds of prejudice by being a strong woman entrepreneur.
I have eclectic and bold taste, always swimming against currents but with a fine eye for rising trends. I try to provoke people to come out of their routines and to look outwards rather than inwards. I have the desire to bring flowers in everyone's daily life, creating bouquets that are part of a natural aesthetic, with flowers of the moment and from natural cultures.
What is the biggest obstacle you have had to overcome and why?
When I started working on the business plan for Royal Bloom, two friends who I had contacted for financing, ran with my plan instead and opened their own shops! It is vital to protect your ideas, without falling into the paranoiac feeling that everyone will steal your ideas! Finding financing was difficult, and I must insist that it is such a pity to see that banks still do not help small and medium-sized enterprises as they should.
What other services do you offer?
In the store we offer a wide array of gifts, eclectic collectibles, beautiful coffee table books, design objects for the home, valuable art pieces, original vases and handmade luxury candles as well as all the services around flowers obviously-events such as weddings, ballet premieres, christenings, funerals, catering and deliveries of flowers for loved ones. We also organize workshops for birthdays and hen nights for instance upon appointment. In the future, we will also offer private events for tasting of my other company's delicious seafood items, Royal Fish. We also decorate offices or homes with plants, real or silk. Royal Bloom offers interior design services with furniture and fixings for both office and home as well.


Who is your typical client?
People wanting to organize their hippy wedding and flower arch, companies sending flowers to sick employees, prestigious golf clubs asking for monthly flower arrangements, a pizzeria asking for weekly flower arrangements and Christmas trees decorations, clients looking for plants for their balconies, young hipsters looking for a cool gift, companies sending flowers to thank their clients, all in all a quite varied group of clients!
What is your favorite single flower and why?
My all-time favorite is the bird of paradise, and exotic flower (strelitzia regina) as it represents my youth and my wild days under the African Sun.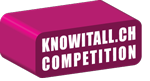 As a thank you for the article, Lois has kindly offered a beautiful seasonal bouquet (value: Fr. 50.-) to one lucky knowitall.ch reader! Prize includes delivery to the address of your choice within the greater Lausanne area before 18.10.2019! Lois will contact the winner directly for the delivery address. To enter the competition just fill in this form and answer this: Which one of Lois' idols gives you inspiration?
Only one entry per person and per email is allowed. The competition closes at midnight on Wednesday, 11 September 2019. The names of all those submitting correct answers will be placed into the digital hat and the winner's name drawn at random on Thursday, 12 September 2019. The winner will be notified by email and his/her name will be added to this article after the competition closes.
Royal Bloom
Lois Vitry-Trapman
Rue Marterey 38
1005 Lausanne
021 218 98 49
This email address is being protected from spambots. You need JavaScript enabled to view it.
www.royal-bloom.com
Open Tuesday to Friday 10h-19h, Saturday 10h-18h. Orders may be made through the website 24h/7.
THE COMPETITION WINNER IS: Cecilia Cameron