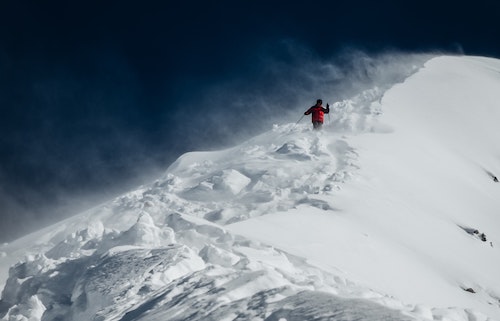 By Elizabeth Ballin, Life Coach https://ballincoaching.ch
As summer holidays come to a close, I am always reminded of how I felt as a teenager about to start a new school year. Sitting on the plane, heading home from vacation, I would be excited at the idea of returning to school. I made many promises to myself: I would be a great student, be physically fit, have lots of friends, maybe even make my parents proud! But every year, I discovered that meeting those goals wasn't so easy to do. Each time I faced adversity, my self-esteem plummeted.
Many students seem to have a difficult time overcoming obstacles and accepting failure. They lose motivation and fall into the habit of procrastination. They can have high aspirations but can easily be dissuaded when confronted with life's changes.
For a lot of us, not just students, our expectations do not match the reality of what it takes to reach our goals. If we don't succeed, we can become trapped into not believing in ourselves, as I did when I was young. We freeze, we ruminate, we catastrophize. We'd rather do nothing than face failure; anxiety builds up, and we step away from what could be an opportunity of a lifetime.
Granted, not all students were like me. Over the past 15 years working with teens, I have noticed that some just thrive in the face of challenge. They bounce back from failure and are even able to manage personal trauma. They have what is known as resilience - the ability to "transform hardship into challenge, failure into success, helplessness into power'*.
As a life coach and a mindful practitioner, with a leaning on positive psychology, my interest in resilience grew. I began to notice that people who were more resilient and more mindful were handling life's demands with a more positive attitude and were generally happier.
So I started working on resilience and using mindfulness tools with students and saw how effective this was in moving them from a state of stagnation to a state of flow. Anxiety is often the main culprit of our stagnation. Although anxiety is important in order to put us into action, it can get out of hand and then it becomes the problem. Toxic anxiety can stick around, becoming a life-long nemesis.
Using mindful tools can keep this "toxic anxiety" at bay. Research has shown that using mindful techniques, anxiety can drop by half.** Our thoughts drive our emotions, and with practice, we can learn to notice our negative thoughts, step away from them and shift our unresourceful thinking into a resourceful, peaceful and stable way of thinking. Being in this open space puts us back into our own stream of life.
Are resilient people more satisfied, more positive and living their life more fully?
Yes!
Someone with resilience has the capacity to bounce back from a negative experience (rejection/ loss) and is able to keep going.
They can exercise flexibility even when experiencing stress, have a positive outlook on life, and use challenges as opportunities to grow.
Those who are resilient tend to share common traits. Among some of them are: optimism, mastery, mental agility, perspective, purpose, connection, positive emotion and gratitude.**
Each one of these traits plays an important role in helping people meet their dreams, expectations and changes and lead happier and healthier lives.
The good news is that resilience skills can be learned and developed.
I've been helping students become more aware of their own resilience. I help them identify what coping skills have worked well for them in the past and to focus on them. I help them learn how to use their own intrinsic and extrinsic resources. By boosting these skills, they become more capable of pursuing their goals, even when obstacles arise. They are better able to build support systems and navigate through the inevitable ups and downs of life. Disappointment is transformed and becomes the fuel to move on to the next opportunity.
One of the most inspirational moments for me as a coach is to see a student walk out with a determined purpose and equipped to face whatever life delivers with a sense of optimism and adventure, and an expansive mindset. It is the mindset I strove to have as a teen, and that continues to serve me today as I navigate uncertain waters. Maybe we cannot control what life sends us. But we can get better at how we live it.
*Reivich, Karen and Shatte, Andrew. The Resilient Factor.
**University of Pennsylvania/Positive Psychology/Resilience
Photo credit: ©Honza Emler, Unsplash
Author Bio
As a long time member of the international community in Geneva, Elizabeth Ballin has been coaching adults and students from all parts of the world. She has coached business professionals, musicians/artists, couples, families and adolescents. She is a fully accredited Life Coach by the International Coaching Federation. https://ballincoaching.ch