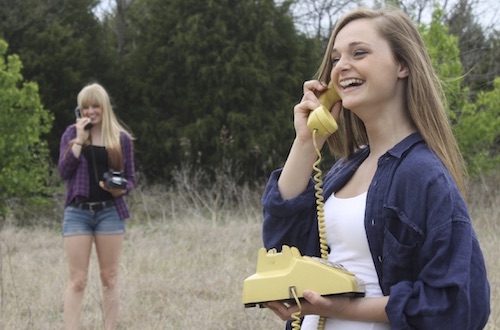 By Dr Mecky McNeil and Dr Michelle Wright from HealthFirst
The power of human connection: creating meaningful moments through kindness, gratitude, and authentic conversations
Over the last 18 months of the pandemic, we have all experienced what it is like to be separated from our friends, family, and colleagues. Even with the lifting of some travel restrictions, it is still challenging to visit our relatives and loved ones in other regions across the world. What is more, despite the easing of measures, many of us still find ourselves remote working. And even with workplaces beginning to open, the expectation is that we will be working in some hybrid form for the foreseeable future. Outside of Europe, many people are still finding themselves in even more challenging situations.
Across the world, COVID-19 has left millions feeling isolated and lonely, and struggling with their health as a direct consequence of this isolation. Studies have shown that loneliness has the same negative impact on health as smoking 15 cigarettes a day or obesity. It is associated with heart disease and inflammation, as well as having effects on mental health including irritability, depression, and insomnia.
Loneliness is the emotion we feel when we are isolated and separated from our people. It is a painful and vital evolutionary response that ensures we return to the safety of our family and our community. People who feel lonely are often ashamed to admit it, even to those close to them. And being surrounded by others does not protect from loneliness. Loneliness is often paired with feelings of self-blame which can drive the emotion of shame. This means that those who are suffering often cover it up and push away the very people they most want, or need, to be connected to.
The fact is that as humans, we need social connection and to feel like we belong. We are designed to be connected with each other and to help and support each other, and we see these instincts shining through even more strongly during times of crisis.
Social connection can lower symptoms of anxiety and depression, help regulate our emotions, lead to higher self-esteem and empathy, and boost our immune system. So, by neglecting our need to connect with others, we are putting our health at risk.
Connecting with someone who is lonely can be a lifeline for them. Through simple acts of kindness, the expression of gratitude, and reaching out and engaging in authentic conversations, we can make a difference to someone in their moment of need. And another bonus: these simple acts can make us feel good too.
Kindness is contagious. We all feel good when we do something kind for others, and their gratitude builds our self-esteem and self-value. What is more, kindness is good for our health. When we help others, we experience an anti-stress response. The 'helpers high' stimulates the release of endorphins that counter the effects of adrenaline, directly impacting our stress levels. So why not check on a neighbour, call a friend to see how they're doing, or deliver food to someone who might be struggling? These acts of kindness could be a lifeline to others and can have direct benefits for you as well.
Gratitude practice has been shown to improve well-being and health, reduce the risk of developing burnout and increase resilience. Having a 'gratitude attitude' also promotes happiness by making us more aware of the positivity around us. But gratitude is not just good for us; it is good for those on the receiving end. It can help us to build connection and make a person feel valued and appreciated. So why not give 'gratitude attitude' a go? Say thank you to others; do something nice for someone else. And another suggestion: consider three things you are grateful for each day. Even more powerful is sharing these with others.
As we have said, humans have an innate need to belong. Studies have shown that simply reaching out, checking in and acknowledging others on a personal level, makes us feel valued and connected. And making contact, initiating a conversation, and connecting authentically can offer a lifeline to someone who may be struggling. Asking them how they are really feeling and showing compassion and empathy can provide them with the opportunity to share their troubles and concerns. Someone simply listening with care and kindness may be all that person needs.
Let's all take steps to strengthen our connections with each other and create more meaningful moments through acts of kindness, expressing gratitude and engaging in authentic conversations.
Free Webinar
If you would like to explore this topic more, join our FREE webinar to celebrate World Mental Health Day on Monday 11th October 2021 at 18:00.
FREE live webinar event for World Mental Health Day 2021
THE POWER OF HUMAN CONNECTION: Creating meaningful moments through kindness, gratitude, and authentic conversations
Monday 11th October 2021, 18:00-19:00 CET
Led by Dr Mecky McNeil and Dr Michelle Wright
As human beings, we have an innate need to belong – to each other, our friends, families, our team at work, and our wider community.
During this 60-minute webinar we will look at the effects of loneliness and isolation and how we can combat these by creating meaningful moments with others through acts of kindness, expressing gratitude and engaging in authentic conversations.
Author's bio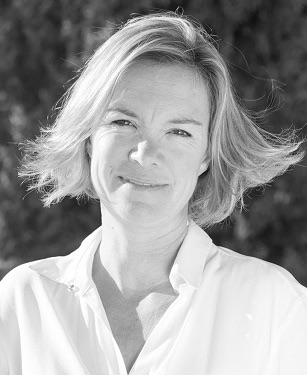 Dr Mecky McNeil, MBBS BSc MRCGP ACC, helps coordinate and deliver our mental health seminars and trainings. Mecky is a British-trained General Practitioner (GP) with 15 years of clinical experience. She worked in a large family practice for many years and was also a GP specialist in Cardiology. Always passionate about health promotion and disease prevention, Mecky became a health coach in 2017 after completing her training as an associate coach with University of Cape Town Postgraduate Business School. She now focuses on mental health and alongside her role with HealthFirst, Mecky has a part-time role at ensa Mental Health First Aid in Switzerland. This includes developing the MHFA programmes in English, alongside being an instructor trainer and the English ensa instructor co-ordinator.