Click on photo to see short video recipe
When I saw these spirally rolled sausages, I thought... hmmm, that would make a fun "Toad in a Hole". However, it resembles a snail so I've renamed it.
Traditional English fare, this would be served with an onion gravy. I decided to add the onions and fried zucchini (courgette) to make up the snail shape... sorry, that didn't work! We served it with mustard on this occasion. However, if you want to make gravy, just fry up some onions and add stock. You can thicken as you like with a little corn flour mixed with cold water 5 minutes before serving. Some cooks prefer to add flour to the onions but I find this doesn't work as well.
I didn't add salt to the onions or batter as the sausages have plenty!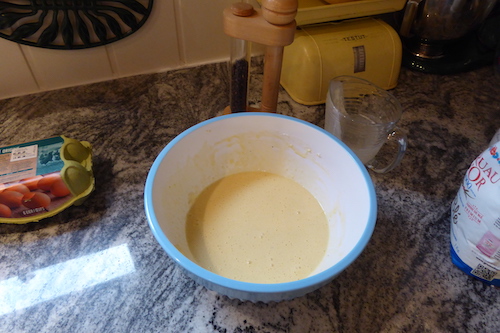 Yorkshire Pudding recipe
The key to the Yorkshire Pudding batter is 3 ingredients with equal measurements. Here is for one cup but you can use any measurement as long as the 3 ingredients are measured the same.
1 cup eggs (it came out to 4 for this video)
1 cup flour
1 cup milk
Make sure to pre-heat the oiled pans first.
Don't open the oven door while cooking.
Serve and eat straight away!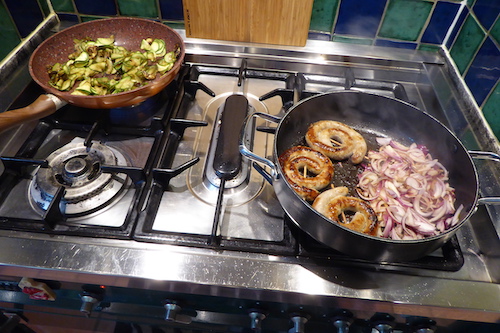 #followlisanow #snailinahole #toadinahole #yorkshirepudding
Author bio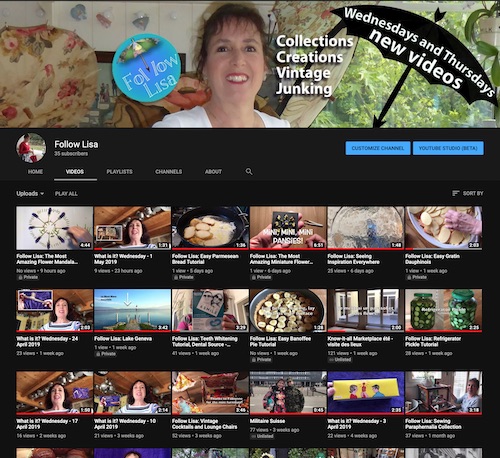 Follow Lisa: See her collections (many, many), her crafts that touch on every type, and hear snippets of advice, tips, and information relating to her little "museum"!
Encouraged by her family and friends, Lisa Cirieco-Ohlman jumped at the chance to share her passion for her collections, her creations, her junking excursions, and the colorful home she lives in. Tutorials, DIY, informative tips, cooking favorites, testing, cleaning and display advice, "What is it? Wednesdays", and creative solutions round out this "Follow Lisa" channel.
New video uploaded every week.
If you would like to Follow Lisa, go on this YouTube link and please click "subscribe" and the little bell to stay abreast of new posts! Comments are more than welcome too. #followlisanow