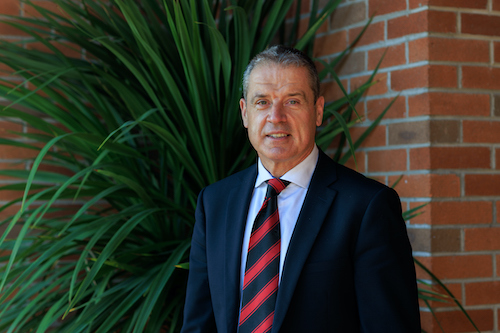 Press release, August 2022
British School of Geneva (BSG), the well-known, long-standing English language school for children aged 4-18 has just appointed Simon Thompson as its new Principal.
Mr. Thompson started in August 2022 and joins BSG from Kilkenny College in Ireland, where he was Headmaster. He replaces Mark McCullough, who is returning to his native Northern Ireland.
Mr. Thompson will bring nearly 20 years of experience as a Headmaster to BSG. Under his leadership, Kilkenny College has developed as Ireland's largest and most successful co-educational boarding and day school, with 960 students and more than 140 staff.
Mr. Thompson joins BSG at a time of exciting growth with strong demand for places for the 2022-23 academic year. Commenting on Mr. Thompson's appointment, Philippe Grosskost, managing director of International Schools Partnership – Europe, which owns BSG, said: "BSG is a growing school, which is testament to the outstanding work of the whole staff. Simon joins at an exciting time and has exactly the right leadership skills to guide BSG on the next stage of its journey. Most importantly, he has a very strong track record for improving student learning outcomes and will ensure that we continue to help our students achieve the best grades that they can, while making a positive contribution to society as happy, confident individuals."
Simon Thompson, new Principal of British School of Geneva said: "The role of Principal at BSG is a very exciting one for me. It would always take a lot for me to leave a wonderful school like Kilkenny College, but the opportunity to join another very successful school with a close parent community, was a real draw. I can't wait to start."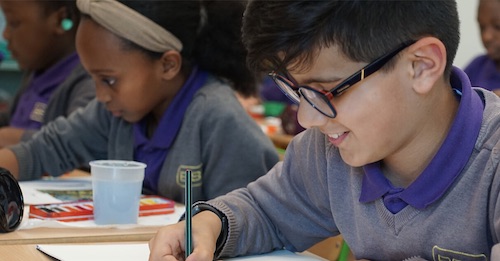 About BSG
The British School of Geneva (BSG) was created in response to an ever-growing need in Geneva for private, anglophone education. They offer the English National Curriculum from Reception through to A-Levels; an excellent choice for students transitioning from, or returning to, a British-based curriculum.
The school is very diverse and are enjoy students from over 70 nations. Classes are limited to a maximum of 18 students (14 in A-Level classes) with fees kept at an affordable level.
The school's goal is not to imitate or compete with the large international schools in Geneva. Their aim is to be different and in doing so to offer more choice to parents and their children.
British School of Geneva
Av. de Châtelaine 95A
1219 Châtelaine
Geneva, Switzerland
www.britishschoolgeneva.com
About International Schools Partnership
International Schools Partnership (ISP) is a growing group of international private schools around the world, all of which aim to be the school of choice in their local area. Learning is at the heart of everything we do for our students, colleagues and parents. We are committed to getting better, all the time.
ISP was founded by an experienced team of committed educationalists and commercial operators who have worked together over many years. The group currently comprises 56 schools in 16 countries with more than 7,500 staff and 50,000 students.
www.internationalschoolspartnership.com