By Katie Harwood, Haut-Lac International Bilingual School in Switzerland
The quality of private, Swiss boarding schools has been well known for many years, and still is to this day. Here's what motivates students to study at a boarding school among the lakes and mountains in the heart of Europe.
Swiss boarding schools are family-oriented
Or, as we say in Switzerland "small is beautiful". The private Swiss boarding school tradition focuses on creating a real home away from home. The boarding solutions offered by schools like Haut-Lac International Bilingual School are developed with the students' best interests and futures in mind.
Haut-Lac boarders find themselves studying with a maximum of twenty classmates, which enables teachers to adapt their teaching to the students' profiles so that each one has the chance to shine.
This ultimately gives students the confidence they need to find their place in society, as well as making lasting friendships.
The history of Swiss boarding schools is an international attraction
"Swiss boarding school" rhythms with prestige and status. A major advantage many families feel will greatly benefit their children as they go through life.
What's more schools, universities and companies around the world look highly upon students with the communicative edge, open-mindedness and resilience that such an education provides. By studying in Switzerland, the home of the IB programme, students embark on a pathway that opens not one, but many doors to success in the real world for students.
Students develop bonds which last a lifetime
Both with their fellow boarders and with this unique and often mysterious country. Living so closely with people creates a real, deep connection between students and enables them to start developing a large, international network from an early age.
A knowledge of the country is also a big plus for many of the international companies based in Switzerland.
Students benefit from exciting extra-curricular activities!
In addition to the networking benefits, Switzerland's natural landscape is a key reason many choose to study here.
Take the Haut-Lac Boarding House, for example. Situated only a 10-minute drive from the blue waters of Lake Geneva and 20 minutes from the nearest mountains, boarders get up to plenty in the evenings and weekends. And by plenty, we mean skiing, ice skating, swimming, paddle boarding, hiking, city sight-seeing and more.
Notable boarding schools in the Lake Geneva area are:
— Aiglon College, Ollon
— Brillantmont International School, Lausanne
— Collège Champittet, Lausanne
— Collège du Léman, Versoix
— Haut-Lac International Bilingual School, Saint-Légier-La Chiésaz
— Institut Monte Rosa, Montreux
— Le Régent International School, Crans Montana
— Le Rosey, Rolle
— Leysin American School, Leysin
— Préfleuri International Apline School, Villars
— St. George's International School, Montreux
— Surval, Montreux
Author bio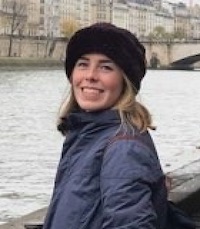 Katie Harwood is a member of the communications team at Haut-Lac International Bilingual School in Switzerland, as well as oversees the school's blog which covers all things education and child development. She is always on the lookout for interesting, new angles and future trends in the sector.
Not only is Katie now working at Haut-Lac, but thanks the school for her bilingualism where she loved growing up amongst a thriving and lively international community as a student. She is herself is a half Swiss and half Irish.
She followed this by undertaking an English and Creative Writing BA at the University of Warwick in England, before returning to make the best use of her skills in the school where she grew up, given her strong advocacy of international education.