🍫🍐 Follow Lisa: Gooey Chocolate Cookies with Dried Pear - Belle Hélène
This recipe makes 18 cookies
40g flour (8 teaspoons) (or 50g gluten free flour)
50g unsweetened cocoa powder (10 teaspoons)
120g white sugar (1 cup)
1/8 teaspoon baking powder
pinch of salt
120g dried pear, cut up (1 cup)
90g chocolate chips (3/4 cup)
1 egg
60g of melted butter (4 Tablespoons)
1. Pre-heat oven to 180°C (350ºF).
2. Mix dry ingredients in a large bowl.
3. Add egg and butter and mix.
4. Stir in the chocolate chips and pear. *
5. Roll into balls the size of a walnut and lay them about 5cm (2 inches) apart on a greased baking sheet.
6. Cook them for about 11-13 minutes. Let them cool slightly, then transfer them to a cooling rack. Enjoy!
* At this point the dough can be stored in a ziplock bag flattened out to 1cm thickness and refrigerated or frozen. When ready to bake, preheat oven and cut dough into 18 equal parts and shape into balls. Cook per instructions.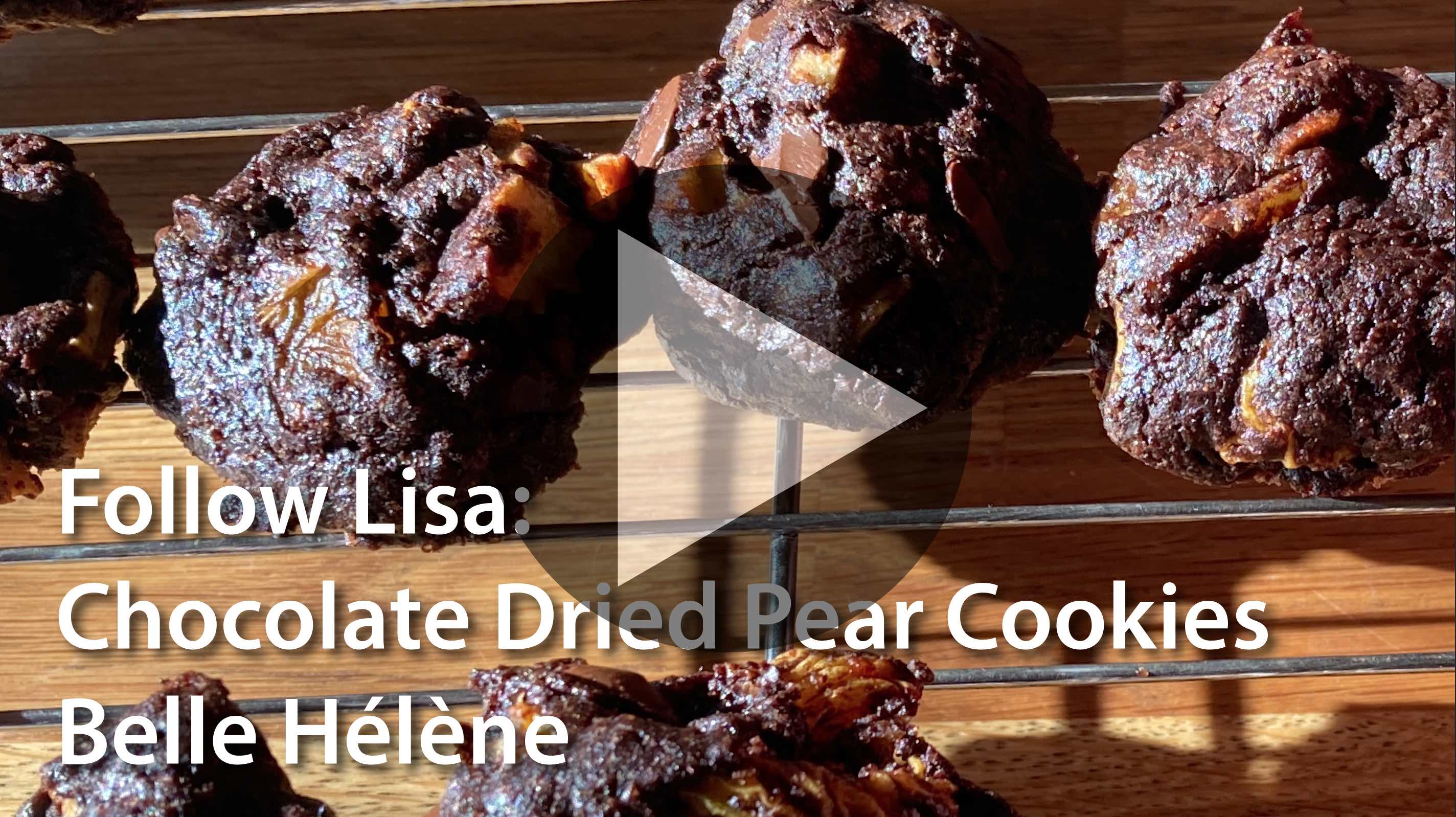 Video link here: https://youtu.be/yITdHOr5Aoc
If you would like to Follow Lisa, please subscribe and click on the little bell to be notified when a new video is posted! #followlisanow #chocolatecookierecipe #driedpearrecipe #tutorial