At the end of last year, a new public bus timetable came into effect in the North West region of Vaud, and with it some long-awaited new routes. Two of these routes will be particularly welcomed by parents of children at the La Chataigneraie campus of the Geneva International School, as children will now be able to use public transport to travel to school, if they live in Gex, Divonne or Crassier.
A new bus lane has also been put in place to enable buses to bypass traffic jams at peak commuting times - the road leading from Divonne towards the autoroute is notoriously bad in the morning.
You can download the timetables for the new bus routes at the following links:
Line 813 - Crassier-Coppet-Chavannes-des-Bois:
http://www.bustpn.ch/matters/attachment/file/676/813.pdf
Line 814 - Coppet-Divonne-les-Bains-Gex:
http://www.bustpn.ch/matters/attachment/file/677/814.pdf
For more information on other changes to the bus network, please visit the TPN (Transport Publics de la Région Nyonnaise) website at:
http://www.bustpn.ch/fr/pages/tpn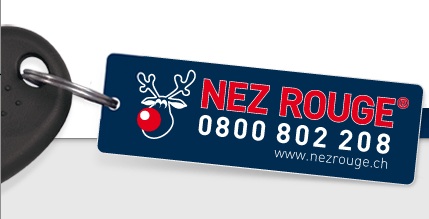 As we approach the last week before Christmas, many of you will be out and about, dining with friends, partying in town, or having a drink after work with colleagues.
If you're planning to have a drink, be sure to plan ahead and make arrangements for your return home — if you're driving, then you need to remain below the legal limit (see http://www.admin.ch/ch/f/rs/7/741.13.fr.pdf for Swiss limits and http://www.saser.fr/alcool.html#toutsavoir for French limits — and if you're not, then you need to make sure you have a sensible means of transport back home.
If you can't rely on friends to give you a lift home, and if public transport is not an option, think about putting some extra money in your purse for a Swiss taxi or French taxi home. At this time of year, fees can be extremely high, so be prepared.
When your plans change, and you find yourself in the middle of nowhere, having set out in your car but having drunk more than the legal limit, DO NOT be tempted to get into your car and drive home. Instead, call up Nez Rouge, a volunteer organization set up in 1990, which will arrange for a driver to come out and meet you, and drive your car home!
When you call up their free number, 0800 802 208, Nez Rouge will send two volunteers to drive your car home (one driving and one assisting at the back of the car), both of whom will be followed by another driver in a Nez Rouge car who will return all volunteers back to base.
Set up in 1990 with the goal of making drivers aware of the dangers of driving in an unfit state, the service is entirely free, and relies on the support of organizations such as Shell (Switzerland) SA, Planzer Transport SA, Swisscom (Suisse) SA, Zürich Assurances and the BPA (Bureau de prevention des accidents). In 2010 there were over 7,000 volunteers who brought back home 21,000 people over the festive period.
Program the number in your cell phone: 0800 802 208 (central number)
Check website for direct numbers for your area as well as schedules and times as they vary from area to area. For the entire country as well as neighboring France.
7 and 8 December
13-15 December
20-31 December
If you are planning to collect anyone from Geneva Airport, then you should be aware of the new arrangements now in place for picking people up.
The small, short stay car park (P2) situated on the arrivals level of the airport has, from 1 October 2012, been relocated temporarily to the first underground level (-1) of the main car park (P1 Illimté). The new car park, which will have provision for the same number of parking places and will cost the same as before, will remain in place until the end of March 2013.
Whilst these changes are in place, a new system of signs will direct visitors to the car park, to avoid any confusion. The changes are due to ongoing works at the airport, which are scheduled to finish at the end of 2014.
From 1 July 2012, it will be compulsory for all drivers in France to possess a breathalyzer test kit in their car.
This means that, in addition to the safety triangle and safety jackets which are already compulsory, drivers must now carry a hand-held breathalyzer kit in their cars, which has not been used and is still within its validity dates.
The new rule applies to all motorized vehicles. Only the drivers of "mobylettes" and those whose vehicles are equipped with an integrated system of alcohol detection will be exempt.
The rule also applies to foreign cars driving within France, even if this only happens occasionally.
The Pitstop Garage Team, featured on knowitall.ch earlier this year, is giving customers the chance to get their cars cleaned for free!
For every service booked with them between March 21st and April 30th, you will receive a free spring clean, worth Fr. 125.-. The offer is valid for services priced Fr. 300.- and above. Knowitall.ch customers can also combine this offer with Pitstop's generous 15% discount on labor rates offered in our last article, providing the total amount paid for services after the discount is Fr. 300.- or more.
To book your service, just call them on: 022 341 15 18 for Vernier or 022 342 15 18 for Geneva center.

And whilst you're at it, don''t forget to have your winter tires swapped over to summer tires to prevent them from getting too worn.
PitStop Garage Team is listed on page 66 of Know-it-all passport® 2011/2012.