If you are looking for an original creative item, either as a treat for yourself or a gift for others, then The Pop-up Shop in Divonne-les-Bains is a great place to look.
Located just across the road from the Quatre Vents Tea Rooms, the shop is a popular initiative introduced by the Mairie of Divonne to showcase the work of small artisan businesses in the area. By renting the space on a monthly basis, these highly skilled creators have the opportunity to market their goods locally without the prohibitive costs of long-term shop rental fees.
This autumn the shop is featuring original vintage jewelry designed by Debbie Willis of Bede's Beads, along with an attractive range of scarves and bags produced by Lut Lemaire, a Belgian expat living near Divonne. Describing her jewelry pieces to knowitall.ch, English expat Debbie told us,
"I have been designing and making 'one-of-a-kind' Jewellery for over 10 years using vintage, semi-precious and artisanale components. I love the idea of using pieces that have been loved and treasured, adorning women for up to 2,000 years - my oldest beads currently are 1st/2nd century Bactrian Amazonite and Roman Glass from a similar period. I like to combine beads from around the world sometimes in a single necklace, some of them have travelled three continents before meeting in one of my designs!"
She continued, "Most of my pieces can be customised if they are too long, too short or the customer prefers a change in some way, subject to the availability of the beads - due to their rarity l only have a small number of some beads. They are also guaranteed for repair etc. I can also re-design or custom-make pieces for customers."
To get an idea of the type of jewelry pieces you are likely to find in the shop, you are advised to visit Debbie's website at: http://www.bedes-beads.com/.
Asked how she came to start her own scarf and bag business, Lut told us, "I like to cycle and got frustrated with scarves that didn't stay put when riding so I came up with my own signature design of a short crossover scarf with a button to keep it secure. That design has been expanded to include longer scarves and men's scarves with the button fastening to stop them unwrapping. Each one is individual, designed with comfort and style in mind. Later, I started making bags and now have a small workshop making my own designs - I source and buy each individual hide for my bags, and sell locally as well as at my home town in Belgium."
You can see the kind of bags and scarves that Lut will have on sale at the shop by visiting her website here: http://www.lutlemaire.com.
Both Debbie and Lut have similar aims when it comes to producing hand-made unique items to a high standard. They have to feel good as well as look good, and they like to ethically source their component pieces, supporting other small artisan businesses, particularly women suppliers where possible. They are also committed to pricing realistically so make a range of pieces across a wide price band.
Accoding to Debbie, their ideal customers are those that understand the difference between Hand-made and Home-made, valuing originality and quality. They understand that this kind of quality has to come with a certain price tag – and while Debbie and Lut do their best to keep their prices fair and competitive, it's simply not possible to use quality components and charge cheap 'mass produced in Asia' prices. Debbie's core Bede's Beads customers understand and love the history of the beads as much as she does and realise that antique beads are not only special but hold their value as well.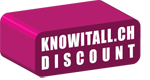 In addition to selling their own crafts, Debbie and Lut will also have the new 10th edition of Know-it-all passport for sale in their shop! If you mention this article when you go in the shop, you will also receive a free gift if you spend 50€ or more on any goods (which can include the book if you haven't bought your copy yet!) Debbie is also offering a pair of earrings at half price if bought with one of her necklaces.
Debbie and Lut will be selling their goods at The Pop-Up Shop until the end of November. Opening hours are Wednesday to Friday 14h-19h, Saturday 11h-18h, and Sunday 10h-14h. Do pay them a visit!
THE 'POP-UP' SHOP
Les Quatre Vents
Divonne-Les-Bains
France
(Near the Tourist Office)
Open until end of November 2016, Wednesday to Friday 14h-19h, Saturday 11h-18h, Sunday 10h-14h
Bede's Beads
http://www.bedes-beads.com/
Lut Lemaire
http://www.lutlemaire.com
Save
Save
Save
Save
Save
Save
Save