Artist, illustrator, graphic designer, mother and wife, Magali Bican is one amazing woman. We wrote an article about her back in 2016 at this link. It was time to catch up again and see what she has been doing. She answered some questions for us here:
Why did you start? What has been the inspiration?
The passion! My deep love for drawing, every day, from childhood. During 14 years I worked as an employee and I was totally happy, but in 2018, after some life twists and turns, becoming an independent illustrator and graphic designer was the obvious choice for me.
What is new to our readers since the article in 2016?
My business is more focused on creating personalized illustration of people like "Family portraits" or "Professional portraits" for a digital introduction on websites or social media, like an avatar!
I also create communication media for companies such as flyers or posters etc. My special talent is my "coup de crayon". The best way to translate this is my sketching flair. Custom illustrations are a great addition to any message and make the communication unique and stand out from the rest.
But the real BIG NEWS is the launching of my e-shop! A selection of printed limited edition illustrations, accessories like tote bags, pochettes, or little badges (selling for Fr. 3.-/each).
A fantastic selection of cards are the latest addition to my catalog with prices starting at Fr. 5.-/card. I am proud to say that all the cards are printed in Geneva as well... it is really important to me to support the local businesses.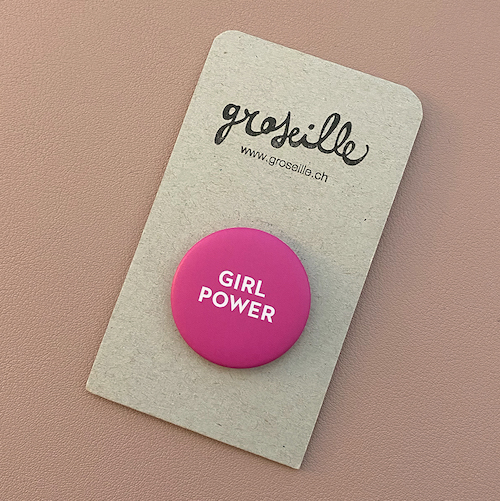 What is the biggest obstacle you have had to overcome?
I love working as an independant, it's a choice and personally I like to work like that. But having to do everything to keep the business afloat, alone, is hard. Finding the right balance to be able to seek out new business at the same time as working on new creations is without problems. It is a juggling act and sometimes I let the balls fall!
It is also a challenge is to obtain contracts with larger companies when you are viewed as a freelancer. But I now have a list of great clients and my reputation continues to grow.
What are your plans for the future?
I would like to develop Groseille by splitting my time between corporate clients and smaller bespoke jobs, and particulary focus on developing "corporate contracts" as a graphic designer. Now that my illustrations have become popular, I don't want to forget my original passion with graphic design — sometimes I miss it. In the future, my plans are to expand Groseille on selling sites around the globe such as Etsy and other e-shops.
What is your favorite product you offer and why?
I like creating portraits the most. It's a mix between the client and myself. The person in the image is seen through my eyes. It's unique and personalized, two words that count for me.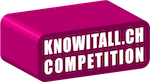 Magali has kindly offered one knowitall.ch reader a voucher for Fr. 30.- (valid until 30 May 2021) on her e-shop. Just fill in this form and answer the following multiple choice question: What are the two words that count for Magali?
Only one entry per email is allowed. The competition closes at midnight on Tuesday, 30 March 2021. The names of all those submitting correct answers will be placed into the digital hat and the winner's name drawn at random on Wednesday, 31 March 2021. The winner will be notified by email and his/her name will be added to this article after the competition closes (letters spaced out so cannot be found using a search engine).
Groseille
Magali Bican
www.groseille.ch/shop
COMPETITION WINNER: M E L A N I E D A K I N