If you are looking for an original card on which to pass on your personal message to someone special, then take a look at the new range of hand-made cards from Groseille.
Launched by local artist, Magali Bican, this colorful series of hand-drawn cards is ideal for special occasions such as birthdays, weddings, newborn arrivals – or simple declarations of love!
As a mother of 2 young girls, Magali knows just how special it is to receive personalised gifts and messages of love and support from friends and families – so she also creates framed pictures bearing the name of your child, in the design and color of your choice.
Each time Magali produces a new card or nameplate, it has a different flower or message so you can be sure that you will not find the same card anywhere else in Geneva – or elsewhere for that matter! Unless of course you choose to have your cards professionally printed in quantity, either as a birthday invitation or birth notification, in which case, the recipients will all have the same card!
Asked why she decided to launch her new business now in Geneva, Magali told knowitall.ch, "I have always liked to draw, since I was a child, so it was no surprise for my family when I pursued a career here in graphic design and communications. Drawing has always been a hobby for me, but now I feel that I need to explore my creative side in a personal way. Following the birth of my 2 children it was time for Groseille to be born!"
It come as no surprise to Magali's friends that she has chosen Groseille as the name for her new business. Apparently this is what she calls her closest female friends because, as she says, "currants are little and beautiful, precious and funny, like her friends"!
You can see samples of Magali's work on her website at http://www.groseille.ch/creations. Prices range from Fr. 8.- for a mini folding card measuring 10.5 x 7.5cm, through to Fr. 80.- for a large single sheet card measuring 30 x 30cm. Magali's best seller is a 15 x 15cm folding card, priced at Fr. 20.-. Her personalised nameplate measuring 18 x 13 cm makes an ideal present for new parents, and costs just Fr. 30.-.

Magali Bican, founder of Groseille, © Emmanuel Martin
To make an enquiry or place an order, simply send Magali an email via her website, and she will send you a form to fill in with the details of your requirements. She will then prepare a quote for the work. Payment is required before Magali begins any new project, which can take between 2 to 5 weeks depending on the nature of the job.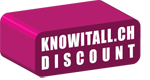 As a special gesture to knowitall.ch readers, Magali has kindly offered to create, free of charge, a 15 x 15 cm card with the message of your choice, the first time you place an order with her. Normally priced at Fr. 20.- each, this is a great offer for anyone who wants to order more than one personalised card!
As a sideline to her card business, Magali also has a flair for drawing what she calls "les pétasses" – more politely known in English as "little minxes". It's hard to think where clients might have a need for these, but "just in case" you can view a sample selection of drawings on Magali's website at http://www.groseille.ch/lespetasses.
Groseille
Magali Bican
This email address is being protected from spambots. You need JavaScript enabled to view it.
www.groseille.ch
Save
Save
Save
Save
Save