It is very appropriate to write an article about a couple with Valentine's Day coming up. And when Lois Vitry -Trapman, Royal Bloom, contacted us about her latest venture, we had to find out more. Lois and her husband, Lorenzo Wiskerke, are one dynamic couple... not even Covid-19 could stop their enthusiasm for supplying the best quality products to their clients. So much so, that The Fish Club Lausanne was born in June 2020. The couple's first venture in 2012, Royal Fish, is a wholesale supplier for restaurants and hotels with fresh seafood. Now, private clients can buy the same at The Fish Club. Even with Covid-19 in full swing, the shop has been successful and has already developed a loyal clientele.
"But why stop there?", Lois and Lorenzo asked themselves. "The Fish Club Geneva is coming this Spring near Rive!" We can't wait to be able to stroll over to pick up a lobster roll, a king crab roll, or a salmon platter for take-out! The prices are not over the top so you will be super happy to sink your teeth into any of their very fresh products.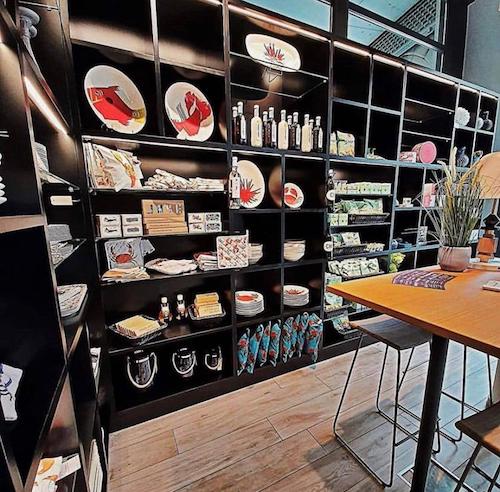 What does The Fish Club offer?
When you walk into The Fish Club, you will be pleasantly surprised by the decor, layout, and lack of fishy smells! The fresh counter has an amazing array of fresh fish, shrimp, and shellfish. You will also find a range of champagnes, Caviar House & Prunier caviar, sauces and condiments, and even a range of frozen items.
Lois explains, "Supporting small, local businesses like ours is highly appreciated. We don't take it for granted and are all about customer service. We also have close contact and communication with our suppliers and could almost say that we can trace our products "mussel by mussel!" I love that folks can also buy non-food items in the shop such as seafood-themed "art de la table", cushions, candles, vases, and t-shirts."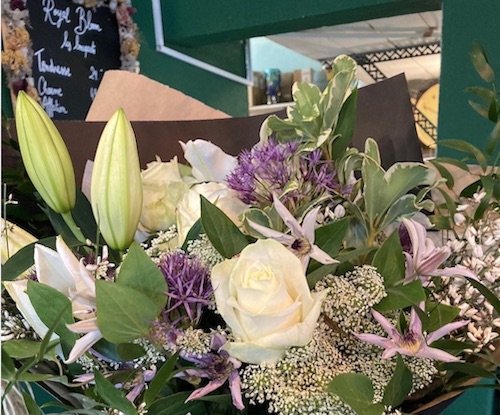 What is your favorite product?
"It is really hard to choose as we work with amazing suppliers but I'll answer you this: The fact that you can order any item off our website and order flowers from Royal Bloom at the same time is really special. Clients ordering a platter can order a centerpiece for simultaneous delivery."
Interview on local TV
Make sure to tune into RTS TTC at 20h on Monday, 8 February 2021 to watch the interview with Lois and Lorenzo about The Royal Fish. It will be available to watch on podcast after that date.
Valentine's Day offer
We wanted to get this article out before Valentine's Day so our readers could take advantage of an amazing deal the couple have offered. The Fish Club Lausanne is offering the following Plateau Special Saint Valentin for Two Fr. 169.- (normally a Fr. 300.- value!)
12 closed oysters "Saint Valentin"
1 oyster shucker
1 cooked lobster, cut in half
1 tin of sardines "Je t'aime"
56g Oscietre caviar
1 bottle of Champagne
1 package sliced marinated salmon
1 package blinis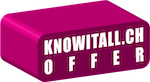 Lois and Lorenzo have kindly offered a Valentine's Day treat for our readers. With every purchase of a Fish Club Plateau Special Saint Valentin (below) "SANS FLEURS", enter the message knowitall bouquet in the "Informations complémentaires" as shown at left for a complimentary bouquet of flowers from Royal Bloom to be delivered at the same time (value Fr. 39.-)!
Order your platter before 12h on Friday, 12 February 2021 for deliveries made between 9-13 February 2021. Delivery at extra cost but pick-up in boutique for free. Check website for more details.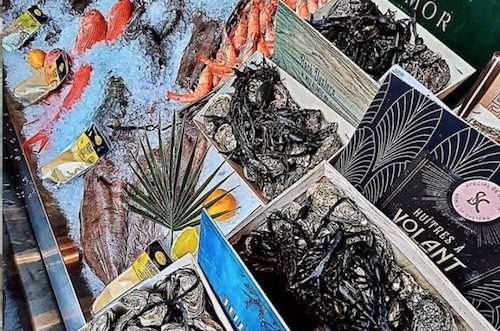 Photos: Pierre Vogel
The Fish Club
Rue du Petit Chêne 3
1003 Lausanne
021 626 33 33
www.fishclublausanne.com
www.facebook.com/thefishclublausanne
www.instagram.com/thefishclublausanne

Royal Bloom
Rue Marterey 38
1005 Lausanne
021 218 98 49
www.royal-bloom.com