Thank you to everyone who was able to join us at the celebratory launch of the 10th Edition of Know-it-all passport® at this year's Expat-Expo fair in Geneva, on Sunday 2nd October, 2016.
With lively entertainment provided by Fanan from Cocktails Entertainment, our corner stand was buzzing with excitement as customers flocked to see for themselves Fanan's renowned flair bartending skills and sample his amazing glow-in-the-dark cocktails.
As people posed to have their photos taken with their drinks, others took the opportunity to do some networking or watch the celebration video produced for this special occasion by Zuzana Hevler of VisualSouvenirs. If you didn't get a chance to watch the film in full, you can see it now by clicking on the image below.
Of course, we were also pleased to sell lots of books at the fair, as Fr 10.- from every sale on the day went towards the Alzheimer's Association! Since 2008, Fr. 19,000.- has been raised for the association by donating a portion of the profit from every book sale. A special thank you to everyone who boosted the donations by a further Fr. 210.- by purchasing the book at the fair this weekend!
If you didn't get a chance to come to Expat-Expo this weekend but would still like to buy a copy of the book, you can view the full list of sales outlets here. Please note that we have added 7 new outlets for this edition of the book, including a temporary pop-up shop in Divonne-les-Bains, for those living in France!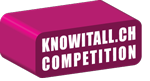 10 copies up for grabs! If you would like to win a copy of the shiny new edition of Know-it-all passport®, then send back an email to This email address is being protected from spambots. You need JavaScript enabled to view it. with the answer to the following question and your mailing address before midnight on Tuesday, 11 October, 2016. Correct answers will be selected from a digital hat.
QUESTION: What is the reference number of the fluorescent green ink that is used in the book?
HINT: Watch the whole video before answering; the video is 10 minutes long so get a cup of tea ready while you watch!
Gin & Tonic cocktails for the launch; quinine naturally glows under black light
Save
Save
Save