Although we tend to focus on reporting news about new business startups in the region, occasionally we receive such glowing reports about local, established companies, that we can't resist passing on this information to you!
One such company that has just been highly recommended to us is P.Tesaury et Fils – a small, family–run "ebenesterie/menuiserie" business that was founded in 1933 in Oron La Ville. Specialised in providing high quality, Swiss craftsmanship on custom-designed carpentry projects, this business, which now employs 14 staff, has expanded over recent years to provide a more comprehensive service, including management of home renovation projects.
Serving the Vaud, Geneva and Valais cantons, P. Tesaury has a broad range of clients including local industries, museums and private individuals looking for the best in custom-designed interior furniture, kitchens, bathrooms, windows, doors and staircases, all built with the highest quality materials.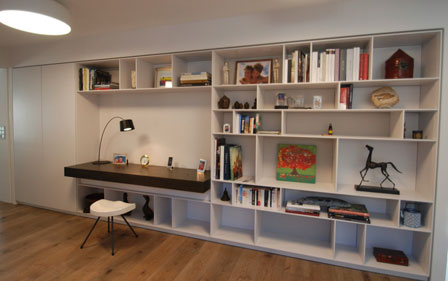 Sébastien Tesaury is the third generation of Tesaury family members to run the business and he told knowitall.ch,
"Part of our success has been due to our vast network of local contractors that we have worked with over the years to ensure projects are completed to the highest quality, on time, and within budget. Since many of our staff can speak French and English, this means that we have a large client base in the international community – we are able to understand their requirements and interpret these, as required, for any local contractors that don't speak English."
One such client, Peter Grant, told knowitall.ch
"On purchasing our house in Switzerland, we wanted to carry out significant building work to refresh the house - from changing flooring, upgrading all electrical switches, lighting, power points, blinds, painting and most importantly replacing outdated bathrooms. We considered several options including hiring German, Polish or British builders to carry out the work. We eventually decided to work with the owner of a local, Swiss building company, Sebastien Tesaury. Not only was Sebastien highly recommended by several friends, we also felt he presented us the opportunity to provide high quality craftmanship in woodwork and bathroom furniture and act as an important catalyst to manage the overall project - pulling together local plumbers, electricians and other required craftsmen.
"Now that we are living in our new house, we are very happy with the decision we made. Sebastien and his team - both those working for Tesaury et Fils and those Sebastien contracted to support the overall project worked professionally throughout. Finishing on time, the quality of the work carried out has been exceptional. Always flexible to our changing needs, we found Sebastien's natural creativity and vision complemented ours and greatly helped us achieve our own vision - often proposing solutions and ideas from his extensive personal experience and understanding of how homes work."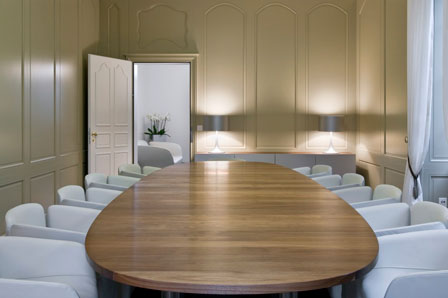 Another client, Trine-Lise Novsett, also told us that Sébastien's fluent English was a key factor in her decision to engage the services of P. Tesaury et Fils. Unable to speak French very well, this meant that she was able to communicate her ideas more clearly to Sébastien, and felt confident that he would interpret these as she wished. She concluded, "Because of the great workmanship, reliability and extremely professional staff I would highly recommend the services of P. Tesaury et Fils services without reservation!"
P. Tesaury et Fils
Case postale 37
CH - 1610 Oron-la-Ville
T : +41 21 907 72 46
F : +41 21 907 94 20
This email address is being protected from spambots. You need JavaScript enabled to view it.
www.tesaury.ch