10% discount for knowitall.ch customers makes them more cost-effective too!
A new interior design and home renovation company, Lemli Interiors, has been launched in the region, targeting its services at the expat community of Vaud in Switzerland.
Founded by Claudia Lemli, the new company will focus on managing stylish home renovation projects, that are both stress-free and cost-efficient for clients. Fluent in French, German and English, Claudia is keen to work with customers from the expat community, who are unfamiliar with the "ins and outs" of the home improvement business in Switzerland, and who can frequently be caught out by unexpected costs and expensive delays.
Starting out her career in the world of international fashion as a buyer for some of the world's leading department stores, Claudia has an eye for the latest global trends in design. Having studied more recently at the Ecole Athenaeum Europe, an established institute for architecture and design in Lausanne, Claudia also has an excellent understanding of how to translate current trends in home design into the individual requirements of her clients.
She told knowitall.ch, "Having a good eye for design is only part of what makes you a successful interior designer and home renovator. Strong project management skills combined with good links to local tradesmen are necessary for making sure a project is finished on time and within budget. The ability to listen to your clients, and understand their needs and priorities, is also essential. Having lived in both Anglophone and European countries, I feel "in touch" with the needs of my international clients and can help them find their way through an unfamiliar market."
Claudia's services range from individual consultations, where she can provide advice on property enhancements on either your current or potential new home, through to larger projects including living room, bathroom and kitchen renovations, and even your entire home. Visit her website (
http://www.lemli-interiors.com/services.html
) to see the full list of services provided.
Depending on the specific nature of the work required, Claudia will follow one or more of the following steps in your home renovation project:
1. Briefing:
Key objectives are outlined and your project is discussed in detail to obtain a full understanding of your tastes, space requirements and budget, as well as desired timings. Claudia encourages you to bring along any pictures or magazines that reflect your tastes and preferences. Ideally this meeting is combined with a site viewing.
2. Concept Proposal:
Depending on the project, Claudia will come back to you with a selection of sketches, mood boards, illustrations, color schemes, brochures and samples of materials. Initial timing and cost assessments will also be shared. Together you will discuss all aspects of the proposal and agree on the appropriate scope of work and approach.
If structural alterations form part of the renovation, Claudia will work with architects and structural engineers as required.
3. Concept Finalization:
With the optimal design solution determined for each space, Claudia will brief suppliers, contractors and other specialist tradesmen to obtain precise quotes. Based on the feedback received, together you will determine the right partners and a final timeline will be drafted.
4. Project Delivery:
To ensure seamless, efficient project delivery of the highest quality, both on time and within budget, Claudia will: implement and supervise the installation of all components of the project; handle on-site troubleshooting and problem solving; and ensure contractors are working in synergy and delivering work to the highest standard.
If you're still not sure whether to go ahead, then read what one of Claudia's recent clients told us,
"Claudia has been pivotal in the renovation of our four bedroomed home from the beginning and quite frankly we would not have been able to do it without her. She is full of great ideas to not only make the house look amazing but also to help stretch our budget as far as possible. She is also great at interacting with contractors and coordinating work in the house.
"We are absolutely delighted with the result and are now embarking on the second phase of the project (bathrooms and parents' suite) and we wouldn't dream of undertaking it without Claudia in the driver's seat. We would thoroughly recommend her. Other expats in the Vaud region undertaking any kind of renovation would do well to have Claudia help them navigate the world of Swiss interiors and renovations."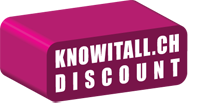 To encourage new customers to try out her services, Claudia is offering knowitall.ch clients a generous 10% discount off her project management fees. To claim your discount, just bring along a copy of this article when you meet her for the first time.
Claudia Lemli
Lemli Interiors
www.lemli-interiors.com
This email address is being protected from spambots. You need JavaScript enabled to view it.
079 321 5892