If you're considering embarking on a home or garden renovation project this year, then you should take a look at what the Swiss-registered English-speaking building company, PURE BUILD, can offer you.
Working since 2006 and rebranded as 'PURE BUILD' in 2012, Greg Brown will manage the entire project for you, from initial concept and sourcing architects, through to interior design and/or planting trees.
The branding PURE BUILD reflects the aim to be as sustainable and environmentally conscious as possible, using sustainable materials, responsible waste management and efficient transport and work ethics.
PURE BUILD specializes in two main fields: Home Renovations including carpentry, masonry and decoration; and Garden Landscaping, which includes terraces, earth works, masonry, carpentry and plant science.
Asked where his experience comes from to manage such a wide range of projects, Greg told knowitall.ch, "I have a Bachelor's Degree in Agricultural Science and a corporate background in Planning and Project Management, so the key for me is a strong design plan followed by organised execution, and accurate financial budgeting...also a strong element of Kiwi ingenuity and can-do attitude! By combining my professional management skills with my landscaping and building experience, I am able to anticipate and mitigate problems that can often occur due to the nature of renovation and transformation work."
He continued, "Most of my customers are professional business persons who are accustomed to high levels of service and quality workmanship. Having worked in the corporate environment myself, I appreciate the importance of communication and accountability – so if anything goes wrong it is my responsibility to sort the problem out."
Greg offers total flexibility on all projects, and can be as involved as much or as little as clients require him. So if a project needs to be fully managed, with all materials and tradesmen managed by Greg, then he will set this up. Alternatively, if a client simply requires a couple of rooms to be decorated, or a section of the garden to be replanted, he can organize this too. In all cases, Greg aims to be as transparent as possible, communicating with the client at all stages of the work, so that he/she is in control of the project in partnership with PURE BUILD.
PURE BUILD employs a small team of people capable of tackling most renovation projects in the home. However, if a speciality trade is required, such as excavation, electrical and plumbing work, Greg will subcontract the task, to ensure a fluid work flow and fully managed project.
"What makes us special," Greg said, "is that I spend as much time on site as possible, working hands on for each of the projects that I manage, so I can make sure there is a continuous flow of work and there are no hold-ups at any stage. On larger projects, periodic progress reports are sent to continually monitor the projects' status and impact of changes. Each client and project is unique, therefore I try to engage with clients relative to their requirements, budgets and expectations."
Whilst many of Greg's customers are English-speaking expats, living in Geneva or Vaud, he now has an increasingly diverse range of clients of all nationalities, who have heard about his professional service through word-of-mouth.
Indeed one client who has regularly used PURE BUILD's services, and is very happy to recommend his services, told knowitall.ch, "PURE BUILD have undertaken a varied number of jobs over the past 8 years, internally and externally, including total bathroom, children's playroom, service room, hall renovations and gate renovations. They cover all aspects of the renovation from demolishing, removal, carpentry, plumping, electrics, plastering, painting, tiles and wood flooring. I would highly recommend Greg's team, excellent workmanship and reliability, with careful attention to cost."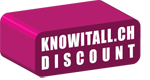 To welcome new clients, Greg is offering a 5% discount on all projects booked with him before 1 March 2017! So if you have any home renovations in mind, or would like to get your garden in shape before spring, then give him a call now, before he gets booked up!
PURE BUILD
Greg Brown
078 880 97 32
This email address is being protected from spambots. You need JavaScript enabled to view it.
www.purebuild.ch
Save
Save
Save
Save
Save
Save
Save
Save
Save
Save
Save
Save