5% discount for knowitall.ch readers on all orders placed before end of 2017!
If you have a home improvement project in mind for 2017, which involves an element of woodwork, then you should talk to Woodhouse Carpentry in Geneva.
Set up in 2013 by Englishman Sam Woodhouse, a locally trained cabinet maker, the company specializes in bespoke furniture, fitted bookshelves and wardrobes, but is also able to fit internal hinged and sliding doors, install mezzanine beds and undertake external woodwork such as decking and fences.
Asked why he decided to set up his business here in Geneva, Sam told knowitall.ch, "After I completed my training as a cabinet maker at the professional woodwork school in Geneva (CFC Menuisier), it soon became apparent that there were several English-speaking tradesmen and handymen in the region, but few who were equipped with a workshop for quality woodwork and cabinet making. So I decided to set up my own small woodwork business where we could all work together in well-equipped workshops close to Geneva airport. Our workshop is based in a professional woodworking collective in Vernier where the total experience totals more than 70 years."
Most of the projects undertaken by Woodhouse Carpentry can be completed by one carpenter working alone but if a client or business has a larger project then the company has the advantage of being able to call on other carpenters to meet the needs of larger scale work.
Everything is custom-made in the company's workshops, from design and planning through to preparation of raw timber for hardwood projects, custom panel sizing, detailed work and assembly for fitted wardrobes and bookcases.
Sam explained, 'One of the great pleasures of woodwork is the nearly endless variety of materials, designs and finishes. We delight in discussing design ideas with clients and suggesting options but eventually things must take shape and Woodhouse Carpentry uses 3D design software as a key part of the thought process to allow clients to test concepts and ideas long before the first saw or chisel blade makes contact. The software is still a long way from perfect and it will never replicate the sumptuous texture of wood but it provides a fast and effective way to share ideas and develop a sound plan, where clients can customize every aspect of their project right down to the smallest detail."
Most of Sam's customers are home owners in the Geneva, Vaud and neighboring France areas, although the company does also have a number of small- and medium-sized business clients.
Sam concluded, "Our clients are typically looking for a creative solution for a space in their home or they want something unique. Many clients are tired of low quality flat pack furniture that does not last and we can produce quality furniture that can be disassembled if required. Custom-built woodwork is less expensive than many clients imagine as well as a lot less hassle as we take care of all aspects such as design consultation, advice on materials, transport and installation. We are tidy and efficient on-site carpenters and dispose correctly and ecologically of all packaging and waste."
If you need any more proof of the quality of work provided by Sam and his fellow carpenters, this is what 3 different clients have had to say about his work:
Sam has done several jobs for us: he built a bespoke sideboard for the living room in natural wood, a large bookshelf for our office and he restored an ancient bistro table for us, which we bought at a flea market. In case of the sideboard and the bookshelf, we had very specific ideas about dimensions, material and design. Sam assisted us in finalizing the design with a 3D draft, which he prepared with design software. He also showed us samples of different wood and finishings. His assistance and advice helped us a lot in translating our idea into a beautiful and practical piece of furniture. We are very happy with the finished products on a practical and aesthetic level. The pricing for his service is reasonable and I happily recommend him.
Great professionals, we have worked with them for several years and occasions. They are not only really good at what they do but have huge passion for it, which can be seen in how they go the extra mile to help the clients out. We have done quite complex work, restoring furniture and even creating custom pieces and we can't be happier. I would highly recommend Sam and his team, they are truly excellent.


Woodhouse Carpentry did book shelves and a new working desk for us two years ago. I worked with Sam in the selection of quality wood and finalizing the design. His knowledge of local suppliers and what is practical was excellent, as was his sense of style and considering ways of meeting our interest in combining old-fashioned (farm oak) wood with modern design. Woodhouse Carpentry finished our furniture on time, and was really helpful in installing the shelves and desk at our home in Geneva. We can certainly recommend them for being listed as a reliable and quality service provider.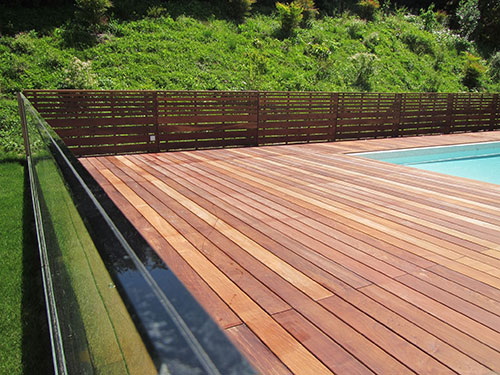 For more information, visit Sam's website at www.wood-house.ch, where you will see lots of examples of the company's work, including guide prices for some of the projects that have been completed. There is also a handy guide to ordering fitted wardrobes, which takes you through the whole process, including the initial home visit, concept drawings and quote, all provided free of charge and with no obligation.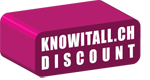 As a special New Year gift to our readers, Sam has kindly offered a 5% discount on all orders placed before the end of 2017. Just mention this article, when you contact Sam for an initial appointment, to claim your discount.
Sam Woodhouse
Woodhouse Carpentry
Route du Nant D'Avril 51
1214 Vernier
079 763 58 97
This email address is being protected from spambots. You need JavaScript enabled to view it.
www.wood-house.ch
Save
Save
Save
Save
Save
Save