10% discount for www.knowitall.ch readers (see conditions below)!
If you are looking for reliable workmen to carry out high quality maintenance and renovation work at a reasonable price, then R & M services could be just what you are looking for!
Having received a number of glowing recommendations for this popular business, we couldn't resist sharing some of them with you. Having undergone a number of home renovation projects ourselves, Lisa and I know only too well how difficult it can be to find good contacts for this type of work!
Established in 2013, R & M services is run by two British nationals, Colin and Jay, who, between them, hold over 30 years experience in property maintenance, renovation and project management. Serving Geneva, Vaud, and neighboring France, Colin and Jay do much of the hands-on work themselves, but also draw on the services of a wider network of experienced tradesmen to fulfil both large and small projects in the home.
Asked what the key benefits are when you use R & M Services, Colin told us, "We are fully insured, legal operators, providing guaranteed, competitive rates for our work. We offer free advice and quotations and can provide references on request. No job is too big or too small for us: we offer complete renovation services through to general property maintenance and handyman type work. Whilst we work mainly in the Swiss Romande and border areas, we will also travel further away for larger projects."
Jay added,"The fact that we are British nationals, speaking English, is a huge asset for many of our customers, who also appreciate our strong worth ethic and desire to get the job done. Colin's music box, which includes everything from show tunes and country music to 80's singles and hard rock, is also a huge hit with many of our clients!"
Joking aside, customer satisfaction has to be, without doubt, the major reason for choosing R & M services and here are some examples of the recommendations we received:
"Personally I would highly recommend Jay & Colin, they are lovely guys who have done great work and on time for my boss. Both extremely professional and motivated. We had them transform a cave into an extra bedroom and shower room and the results have been amazing. I would definitely use them again."
"Jay and Colin finished a few projects for us including house painting last Friday and I am happy to recommend them very highly...you are getting honest people you can talk to and get advice from. For the painting I was impressed how they worked long days, dismantled all light fittings, the fireplace, curtain railings etc. and then reconstructed them. Every night they seemed to pack up and clean up things very quickly efficiently. The result is beautiful and looks very professional. I also appreciated their help with the colours: I was a bit hopeless in finally deciding so they gave me three options and then we discussed these. They actually finished earlier than planned- and worked late on the Friday to enable us to be clear for the weekend. The quote was spot on. I will definitely use them again."
"I worked with Jay and his crew on the refurbishment of a 14-roomed villa in Founex last year. I always obtain 3 quotes and I found their prices to be correct and the workmanship and finish outstanding! They are a great group of guys, honest, hard working and trustworthy, always happy to help and go the extra mile when anything came up ... which it did when working on such a large property! As I was the project manager I worked closely with Jay and everything was done on time and they did stick to the quote. I was kept in the loop if any issues arose, which happens when doing such a big job and they were dealt with quickly and professionally. For example there was an issue laying the parquet on an uneven concrete floor, and they quickly found a solution that kept us within budget. I will be working with them for sure in the future!"
To get an impression of the quality of work carried out by R & M Services, click on the Recent Projects / Photos section of their website, or visit their Facebook page here. Alternatively just give Colin or Jay a call at the numbers listed below.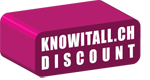 To encourage more customers to try out their services, Colin and Jay are kindly offering www.knowitall.ch readers 10% off all labor costs quoted before the end of 2015. Just mention this article when you contact R & M Services to discuss your project and request a quote.
R & M Services
Jay: 076 745 19 98
Colin: 078 664 46 30
This email address is being protected from spambots. You need JavaScript enabled to view it.
http://www.renovation-services.ch
https://www.facebook.com/pages/Renovation-Maintenance-Services/433208420179112.