Williams Services, a local specialist in TV, satellite and electrical installations, has just opened up a new home services business, to help clients tackle small "handyman" jobs in the home.
Although Williams Services was initially set up in 2009 to help clients with their TV installations, owner Daryl Williams has often been asked whether he could help out with other jobs around the home. Always keen to help customers wherever he can, he has found that more and more customers have been asking his staff to provide handyman services. So earlier this month he decided it was time to formalize this side of the business and create a new division within his company called "Williams Home Services".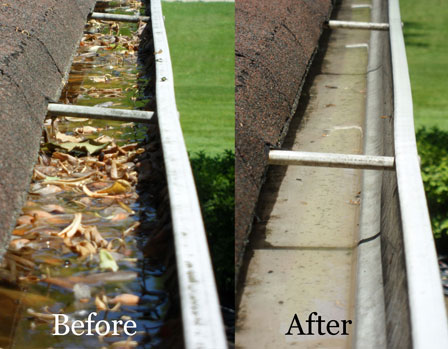 The main services that Williams Services provides are:
Gardening, including mowing lawns, weeding, hedge trimming and general maintenance


Minor electrical jobs including the installation of light fittings. Since many apartments and houses in Switzerland and France are provided with no light fixtures, Daryl has a huge demand for this service. Typically this service will cost about Fr. 100.- for 4 to 5 light fittings.

Building flat-packed furniture, which can take days to erect without the right tools and experience.


Jet washing terraces, balconies, driveways and swimming pools.


Cleaning gutters, which are often found to be blocked when installing satellites on clients' roofs. Left untreated, gutters can cause a lot of damp problems in walls so Williams Services encourages clients to have them cleaned out at the same time as they have their satellites installed.


General handyman services, which can range from anything such as hanging pictures and mirrors through to installing child safety gates and erecting shelves.
A new service which Williams Home Services will be offering from the beginning of October is IT support, ranging from small home computers to larger network installations in the office. A dedicated IT professional will be on hand to discuss your problems and arrange collection and delivery of your equipment as required.
Daryl told knowitall.ch, "I'm really excited to see my business entering a new phase in its development, which complements the existing service that we have been offering within Geneva, Vaud and neighboring France for over 5 years now. Although Williams Services is very well known amongst the English-speaking community for the installation of satellites and provision of Sky TV boxes and subscriptions, we are not so well known for offering handyman services."
He continued, "Hopefully with our new brand name, Williams Home Services, more and more people will think about using our services, especially those just arriving in the region from abroad, or those who have just moved house. We have the distinct advantage of being in contact with many new arrivals from the moment they arrive in their new home, and sometimes even before they arrive in the country! We can make their life significantly easier by arranging all the services they require through one contact and one company."
On some occasions, Daryl's staff have been called into a home for 2 or 3 days, setting up the satellite, installing TV equipment, assembling IKEA furniture, mounting light fixtures, cutting the grass and cleaning the terrace. Whilst most of these jobs would normally involve dealing with lots of local French-speaking businesses, many clients find it easier and more efficient to deal directly with one company, in their native English language. However, French-speakers take note: many of Daryl's staff also speak French so they are equally happy to help out in any home, whatever language is spoken!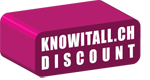 To encourage more customers to try our their new handyman service, Daryl has kindly offered all knowitall.ch readers a special 10% discount on any services booked with him before the end of October. Just quote this article from the knowitall.ch website to claim your discount.
Daryl Williams
Williams Home Services
This email address is being protected from spambots. You need JavaScript enabled to view it.
077 438 25 08
www.williams-services.ch
(not yet updated to include the new Home Services business)