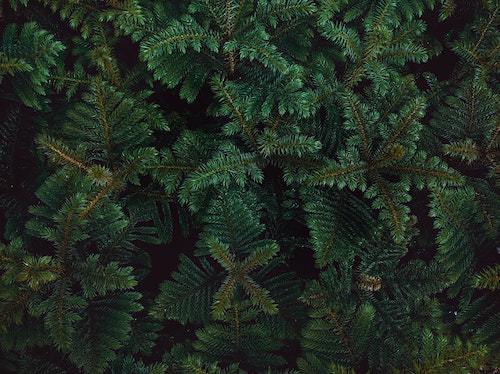 Photo by Prem Roshan on Unsplash
According to tradition the 6th of January, Epiphany, marks the time to take your Christmas tree down and tidy up all the decorations. If you have invested in a cut tree, then you will likely be wondering how to get rid of it ecologically. In Switzerland, each canton has various solutions. Check with your local mairie or voirie to find out what is required.
During the month of January, The Geneva City Service Voirie - Ville Propre Department will pick up your Christmas tree near you. Trees must be placed in the early morning on the street, without decorations, between 5h-6h30 on the day of collection:
Geneva January only: Mondays, Tuesdays, Thursdays, Fridays
Lausanne all year: Wednesdays
Nyon January only: Thursdays
Renens January only: Mondays (see chart below)
Divonne-les-Bains: After the end of the year festivities, you can deposit your Christmas tree at the green waste platform - rue du Crêt d'Eau (opposite Carrefour Market) during opening hours Monday to Saturday (except Tuesdays) from 9h-12h30 and 13h30-17h
It is very important that you remove all the decorations, garlands, strings, and tinsel so that the tree can be recycled easily.
The Fédération romande des consommateurs advises the following:
find out from your municipality whether a collection service is available.
deposit your tree where your commune collects organic waste.
for those who have a garden, remove the branches and use them to protect the flowers or the roots of the shrubs during the winter.
for those who have a fireplace, cut the trunks into logs and dry them before using.