Complementary bracelet for knowitall.ch readers who order before 15 August, 2014 (see below)
Local entrepreneurs, Barbara Traulsen and Selene Folkesson, have just launched an exciting new fashion accessory, which is suitable for all ages and has appeal to both genders, no matter what the season, or time of day. Called brappz, the brightly colored cords were developed initially as a trendy alternative to bra straps, but have also been gaining popularity as stylish bracelets, anklets, cool-looking hair braids and even practical shoelaces!
The new line of silky smooth brappz straps were launched officially at the beginning of July and will be available for purchase online, as well as at local retailers including SB Sport in Gland, A Cause Des Garcons in Nyon, Boutique Ateapic in Geneva, and Sport 137 in Versoix. While the standard size will be available in 14 different colors, there will also be an extra large size, ideal for shoelaces, cross back bras and halter tops, available in 5 colors of their own.
Describing their innovative new product to knowitall.ch, Barbara told us, "When we first started planning our new business, it was all about re-imagining the bra strap as a fun, colorful, and comfy fashion accessory – and shaking up the lingerie market with something totally new. Initially, we imagined using them as interchangeable accessories, which could be used with strapless bras, and would look amazing underneath tops where your shoulders are exposed. With brappz, you can pick and mix the colors and slide up to 3 straps on one hook."
"However," she added, "when we started looking into the results of our market research, we realised that we had developed something really unique and special, a designer item which had numerous different applications and which could be used in many different ways as a cool fashion accessory! "
Made out of the same high quality silicone as Swatch watches, brappz straps come with eye-catching, 2-way detachable hooks, fabricated in zinc by a French lingerie and swimwear supplier. Worn as a bra strap, all you need to do is attach the strap to your strapless bra with the hooks, and use the holes provided to adjust the length accordingly. If you don't find strapless bras comfortable, you can also snip the old hook and straps from any bra with hook holders and replace them with brappz. Click here to see how quickly it is done!
However, when wrapped around your wrist or ankle, or attached to your hair, the straps also provide a colorful and trendy alternative to your everyday accessory. Used with the signature brappz hook, their lengths can be adjusted easily to suit all sizes.
Asked what makes their business special compared to other fashion accessory companies, Selene told us, "Being a two-person start-up, we have the flexibility to make decisions quickly and pivot the direction of our business according to the feedback we receive from customers. We have conducted numerous focus groups to find out what our customers are looking for and are really excited to be able to launch what we believe is a truly innovative product, that will "shake up" the way we dress!"
Obsessed with quality, style and comfort, Barbara and Selene are determined that the brappz brand will grow and grow. They concluded, "The brappz concept is about generating passion and excitement. In the future, we plan to bring in lots more colors, different styles and new materials – the possibilities are endless, and are limited only by the imagination of our customers! We can envisage a day when we will all look back and say – What did we do before brappz? – How did we get dressed without them?"
The brappz pick and mix starter selection is currently retailing at Fr. 23.-, and comes with a pair of straps and 4 brappz hooks. Longer versions are slightly more expensive, at Fr. 26.-. As a special introductory offer, Barbara and Selene are offering free shipping on all products within Switzerland and Europe, and a flat rate for the US. Just visit their website at www.brappz.com for more information.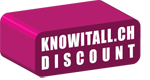 Knowitall.ch readers who order from brappz before 15 August, 2014, will also receive a complementary, one-color bracelet with their order. Just write KIAP after your name when placing your order via the brappz website!
brappz
Barbara: 079 687 6006
Selene: 078 908 6736
www.brappz.com
This email address is being protected from spambots. You need JavaScript enabled to view it.
This email address is being protected from spambots. You need JavaScript enabled to view it.