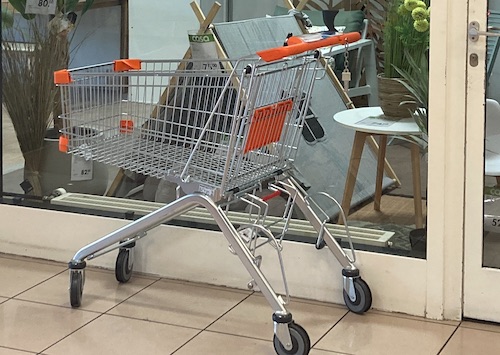 With the busy buying season quickly approaching, here are a few tips to help you navigate your budget safely.
Make a shopping list and compare prices
Stores compete with each other to offer the best deals, but they're not always real bargains. That's why it's worthwhile comparing prices beforehand. Make a shopping list in advance so you can keep track.
And don't get caught off guard when you see a sign with a reduced price. The savings might not be what you thought at first glance; see photo below from last year with only a 10 centime difference!
Check your credit card limit
If you are going to make an expensive purchase or many at the same time, you might have reached your credit limit. In this case you can either call the 24 hour helpline on the back of your card and ask for a temporary increase. Alternatively you can pre-pay a large sum by asking for the IBAN where you can transfer money to your card so you can be comfortable in knowing your card won't be refused. This is especially helpful when you are buying something that is over your limit to start with or you are going to be traveling abroad and don't want to be caught off guard.
Insurance
Pay with your credit card and most times your purchases will be covered in case of theft, robbery, destruction, or damage thanks to the automatically included insurance. It sometimes happens that you make an online purchase that is "too good to pass up" only to find out that the company and site don't exist anymore... or that you never received the goods. Just put in a claim by calling the helpline and they will send you a simple form to fill out. They are able to reimburse you the money.
Pay in local currency
Always pay in local currency when possible. Some credit card machines and sites prompt you to choose between CHF or €: either in shops or online — make sure to choose the currency shop's location. When converting to Swiss francs, the fees are often higher. It is usually more expensive to pay in CHF than paying in local currency.