The Ecolint Winter Market will take place on Saturday, 19th of November 2022 from 10h-16h. The Organizing Team are searching for more vendors (people who make their own crafts/ jewelry/other products). Read down for link to apply by the 10th October 2022.
The Ecolint Winter Market is the perfect place to spend the day with your family and browse through beautiful and original items for sale from over 40 vendors. For the kids, there is Arts & Crafts, games, face painting and a visit with Santa. For the parents, it is a wonderful opportunity for catching up with or meeting new friends. Delicious lunch is served by food trucks while winter waffles and mulled wine will be available while you shop.
The Ecolint Winter Market is a popular event with many local artisans and small businesses showcasing their accessories, clothing, home decor, art, homemade food items. etc. The organizing committee would love to see more eco-friendly brands. Sustainability is important to the school so brands that represent this missionwould be welcome. However, they are not closed to any artisan who would like the opportunity to get their craft out into the community.
We asked Penney Megginson and Leticia Cvintal, Events Coordinators, a few more questions.
What is the biggest obstacle you have had to overcome recently?
The biggest obstacle was Covid. Due to Covid restrictions, our last winter market was in 2018. For this reason, we are motivated to make this year's Winter Market the best one yet. We are doubling the amount of children's activities and featuring live music with a larger bar so parents can stay all day if they would like.
What are your plans for the future?
Our plan for the future is to bring back the community feel in Geneva that was so strong at Ecolint in the past. With events like our winter market and Kermesse, we have always had great events that were a place where families could spend the day and go back feeling exhausted and exhilarated from a day full of fun. It is our mission to bring this back!
What is your favorite product you offer and why?
We don't have a favorite product because we love the balance of having such a variety to choose from. However, the arts and crafts for kids allows the children to make really lovely gifts for their loved ones and this area of the market is quite special.
Do you have a few customers that can give a quote?
A quote from Kristina Blanchard: "I have always loved coming to the winter market at LGB because it is so festive with great shopping and so much for the kids to do while I get to spend the day with friends."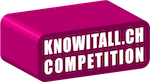 The Ecolint Winter Market is kindly offering 5 lucky knowitall.ch readers a lovely cup of mulled wine on the day (value Fr. 5.-/each). Just fill out this form and answer this question: How many vendors are participating in this event?
Only one entry per email is allowed. The competition closes at midnight on Thursday, 13 October 2022. The names of all those submitting correct answers will be placed into the digital hat and the winners' names drawn at random on Friday, 14 October 2022. The winners will be notified by email. No cash equivalent of prizes is permitted.
The Ecolint Winter Market
Saturday, 19 November 2022
From 10h-16h
International School of Geneva
Ecolint, La Grande Boissière campus
Route de Chene 62
1208 Genève
Campus Cafeteria
Organized by: Association des parents professeurs de l'école internationale de Genève
This email address is being protected from spambots. You need JavaScript enabled to view it.
Parking available at Gare des Eaux Vives and along Route de Chêne.
Public Transport: tram 12, Stop Grange-Canal.
PARTICIPATE: If you are interested in participating, please click here to fill out the application form. Deadline 10 October 2022.