Coucoudre is a social impact organization that works with refugees in the canton of Vaud to repair clothing and create sewn products from recycled fabrics. Know-it-all passport's pop up shop, Know-it-all Marketplace, from last year was delighted to form a bond with this dynamic group. We wanted to let our readers know what they have to offer.
We talked to Katie Davis and Karen Thorsen to find out more. Coucoudre's ethos is based on three core values.
1. Supporting the human potential of refugees and creating a community commitment to them. The refugees we help are professional seamstresses in their home countries and, by working for Coucoudre, they can use this existing talent to support their families. We support their integration into the local community through these activities. They not only sew for Coucoudre but are invited to participate in the sale of the products so they can engage with the users of the products.
2. To promote a sustainable impact in the textile industry. All products created by Coucoudre are made from unwanted or damaged textiles and clothing donated to us locally. The global textile industry is one of the dirtiest and most socially irresponsible industries in the world. We want to help change that by reducing the amount of fabric that ends up in landfills.
3. Offer a repair solution to reduce the damage of the ever-growing fast fashion industry. We want to encourage people to "repair rather than buy new".
In Spring 2021 we opened our Repair Café in Nyon. We are open every Tuesday from 11h-17h. People can then bring their repairs to the tailors and buy our products.
Why did you start? What has been the inspiration?
Katie got her inspiration when she lived with her family in Central Nyon back in 2014 and there they lived opposite a bunker used for housing new Refugees. An underground shelter with little natural light. None of them knew whether they'd receive permits to stay or whether they'd be sent back on the next flight, knowing their story wouldn't be looked on fondly by their local governments. They had no French, no English, no community, no job.
It was through this personal experience that Katie decided to get involved. The family she started mentoring have 4 young children which meant that the mother and I (albeit through a lot of gesticulation) could chat about things that mothers do. The father was a tailor but couldn't find work and it got her thinking so she used her career in marketing, communications and events to build a brand. Katie used her network to spread the word. I started brainstorming ideas with like-minded friends and quite soon we had Christmas market stalls set up. We have 4 tailors working for us at present.
Karen, Vice president/Operations director got involved in January 2020 while she was doing her studies in Norway on refugees. Karen wanted to use her experience as a public health nurse, UN representative and studies to join Coucoudre. Karen is working on the repair cafe in Nyon every Tuesday.
Eileen, Creative Director
Her involvement with Coucoudre is an opportunity to bring many of her passions together. She loves repurposing textiles into practical items, and now she finally has a use for her stash of fabrics! These small acts of upcycling represent a respect for our natural environment, which she considers extremely worthwhile. She has long been involved in projects (as Coucoudre does) which support the integration of refugees and asylum seekers. Eillen is also volunteer with MINT, a mentoring for integration project with local asylum seekers and refugees which sits hand in hand with Coucoudre as although we are a sewing charity, a lot of what we do is still focused on involving the tailors and their families. She is also Art Therapist as a profession.
Have you been working on this idea forever, or was it something that came to you recently?
Katie started to work on this product in 2014 with a family in Nyon. In 2020 Coucoudre Nyon became a charity.
What is the biggest obstacle you have had to overcome?
Coucoudre is a team and we all need to work together to make it work and develop our products and our goals. Working with other languages can be a difficult, but as a team Coucoudre need to overcome these barriers and find other ways to communicate.
Where do you see this company going? What are your plans for the future?
This year Coucoudre has grown with more clients and we have opened a Repair Café in Nyon where clients can come with their repairs and also buy our products. The clients will then also meet the Coucoudre team with the tailors. We also have a display of our products in Café Gab'in in Nyon. We are also hoping to join upcoming marked in the Nyon region. For the future we hope to grown and one day in the future get our own store where the team and the tailors can work every day and the client can come and chat and have a coffee.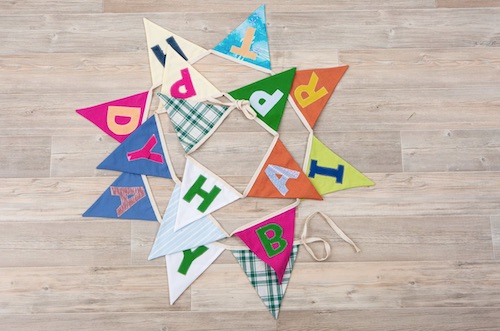 What is your favorite product you offer and why?
Our favorite products are the bamboo facepads with a matching containers and our buntings. All our products are made by upcycled fabric.
This is from a client that Coucoudre made a dress into a blouse.
"A quote from a client: Great experience with Coucoudre! I'm just so happy. Look through your wardrobes, Ladies, maybe you'll also find clothes you could upcycle and wear again."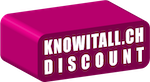 Coucoudre are offering a 10% discount on all their products bought in the shop. The offer is valid through 30 November 2021. Just mention the code KIAP10 before paying.
Coucoudre
Repair Café
Chemin de la Redoute 12
1260 Nyon
Open Tuesdays 11h-17h
www.coucoudre.org
www.facebook.com/coucoudre
This email address is being protected from spambots. You need JavaScript enabled to view it.