When some people have been complaining about how they will get their groceries and products, one of our readers has been very active in compiling a very useful list to share! Thanks to Josana Mendes for putting this together and forwarding on to knowitall.ch. Josana wrote, "I'm gathering delivery websites around Switzerland mainly from small producers to try to help business that might suffer in the near future. There are way more options beyond Coop and Migros. Please check the updated list so far and don't hesitate to copy to share with others."
Farmy.ch (delivery all over Switzerland of local producers) and I have a Fr. 20 voucher for anyone doing their first shopping
www.farmy.ch/invite/josana652?nzp&locale=fr-CH
Ugly Fruits, also delivery all over Switzerland of local producers
https://uglyfruits.ch/en/uglyfruits
Organic food delivery in Switzerland
www.mahlerundco.ch
Vaud: culti-shop.ch
www.culti-shop.ch
Vevey: Delicatessen that is offering delivery
www.ratatouille.ch
Valais: Fraîcheur de votre jardin
www.fraicheurdevotrejardin.ch
Neuchâtel: Label Bleu
https://labelbleu.ch/fr/neuchatel
Jura-Nord Vaudois
www.lespaniersdelaferme.ch
Jura - Juralégumes
www.juralegumes.ch
Arc lémanique - VitaVerDura
www.vitaverdura.ch
Espace Terroir
www.espace-terroir.ch
Magic Tomato
www.magictomato.ch
Lausanne-Lavaux-Riviera
https://lausanne.magictomato.ch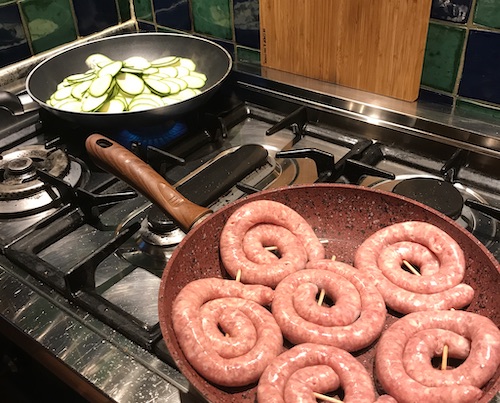 Delivery of ingredients with its recipes all over Switzerland
www.hellofresh.ch
Delivery of ingredients with its recipes Geneva until Lausanne
https://beyondfood.ch
Organic baby food: get 20% on your first order with the code 20FORME
www.yamo.bio
Vertical coffee roasters for fresh beans
www.vertical.coffee
Amazing savory and sweet pies delivered all over Switzerland
www.pies.ch/en
Fresh fruits delivered all over Switzerland
www.fruitsfrais.ch
Direct sales with local producers in Geneva
https://geneveterroir.ch/fr
Butcher shop in Geneva that offers delivery in Geneva and surrounding areas
www.vidonne.ch
Spanish products delivered all over Switzerland
www.lesiberiques.ch
Smood - restaurant and groceries delivery in many cities in Switzerland
www.smood.ch
Premium bean to bar vegan chocolate delivered to your door.
www.kuerzikakao.ch/shop
DRINKS
Cave du Palais de Justice - wine, beers and spirits. Delivery in Geneva between 10am et 17h. Outside Geneva it is possible to send by post office.
This email address is being protected from spambots. You need JavaScript enabled to view it.
Artisanal beers from Vaud delivered all over Switzerland
https://fmr.beer
Free wine delivery from 6 bottles in Geneva and 12 bottles in Switzerland. It's a lovely local Geneva wine:
www.champs-lingot.ch
The artisanal beer Tonnebiere is delivering beers in Jura, Neuchâtel and Bern:
www.facebook.com/brasserietonnebiere
Café Trottet: Free delivery, no minimum order.
www.trottet.ch/fr
Le Cercle du Thé: During these troubled times, our webshop remains open and we offer free delivery for orders from Fr. 25.-.
https://lecercleduthe.com
OTHER
Caliq candles: During this time, we offer 20% off all our candles, to shine a little love and cosy glow during your stay-at-home, until 19th April 2020. When you go in and order a candle, the discount is automatically applied.
www.caliq.co
Naver Couture: Elna Sewing Machines: If now is the time that you were thinking of getting creative behind your sewing machine as a family or just by yourself, Nathalie has kindly extended the 10% discount on all new Elna sewing machines until 15 April 2020. Each purchase comes with a video call after purchase to show you how it works. Click here for link.
Educational toys: Offering 10% off on the entire Toys for Life collection (a homeschool brand by Heutink International) code WRS10
www.teiaeducation.ch
Fairtrade Swiss products
www.faircustomer.ch
100% plastic free period products
www.organicmondays.com
Vegan and gluten-free condom brand with transparent ingredients, and no toxic chemicals:
www.greencondom.club/?ref=wowmom
Mary Kay: Free delivery of all beauty, makeup, perfumes cosmetics. Online free advices and services for skincare and makeup routines
www.instagram.com/swissdiamondsbeautymarykay
Sustainable beauty products
www.thebeautykollective.com
Organic cosmetics
www.abhatisuisse.com
Skin care products
www.purebeautyspa.ch