Naver Couture's sewing workshops are a wonderful way to be sociable and creative whilst having fun. We caught up with Nathalie Underhill to find out more.
Why did you start Naver Couture? What has been the inspiration?
I wanted to inspire people to get back to basics by teaching them how to sew for themselves, and by practising this great skill we learn to value and appreciate our clothes much more and at the same time build a conscious closet.
I run classes to help people build their own home sewn wardrobes, make alterations for a better fit and up-cycle second-hand clothing to promote circular fashion. Students of all levels come to see me. There are classes that follow a set program and others that enable students to work on their individual projects. I help my students to understand how the various machines work, how to overcome sewing technical issues, how to use, hack and adapt commercial patterns and to create unique made-to-measure garments.
We all know it's hard to find clothes that fit correctly if you are slightly outside the regular cookie-cutter size template, especially for petite, tall, curvy or larger women.
I really enjoy interacting with people and sharing my knowledge. Seeing people's confidence grow as they master the various skills is very rewarding. The camaraderie that builds up in the various workshops really makes it fun! The classes are in English or French and sometimes both so we get a good mix ideas and people.
Have you been working on this idea forever, or was it something that came to you recently?
I was trained as a Fashion Designer at the Rhode Island School of Art and Design and worked for fashion houses in the US, the UK, Belgium and Switzerland. With the arrival of my children I decided to set up my own business from home making made-to-measure garments, alterations and curtain-making. It was not until two years ago when I accepted to give a few private sewing lessons to a client who was very keen to learn herself that everything changed. I discovered a new passion of teaching and I am now actively teaching people of all ages and I love it.
What is the biggest obstacle you have had to overcome?
I have had to give up doing alterations to concentrate on my teaching. This meant turning down some of my long standing faithful clients.
Where do you see this company going? What are your plans for the future?
I really enjoy teaching and would like to develop this further by introducing courses in schools and companies. I would maintain small groups to ensure that everyone gets my full attention. I am planning on organising day and weekend sewing workshops on specific topics.
In addition to teaching, I have recently become a representative for Elna sewing machines and enjoy advising people on the various machines.
What is your favourite product you offer and why?
One-on-one lessons for total beginners. I like seeing them understand how the machines work and gain confidence in their abilities. Within a lesson or two they are usually then able to join a group and start working on their own projects.
I also enjoy giving instructions on the sewing machines. I give a free individual instruction session with the purchase of new Elna machine, to ensure that the buyer is confident he or she will be able to make the most of it.
My favourite Elna product is the Elna Extend 864 air overlocker. It has an air threading system which makes it effortless to thread your machine, a time-saving feature for tangle free sewing.
An overlocker saves so much time as it sews, overlocks and cuts all in one step, leaving you with a professional finish. Once you try one of these a whole new world opens up to you. An overlocker, however, cannot replace a normal sewing machine, it's an ideal companion to your regular sewing machine.
What are your future plans?
To get more people together sewing. I am looking into hosting different workshops at local businesses, shops, and schools.
What some of the workshop participants have to say
"First time on a sewing machine since school and I succeeded in making two fabulous cushions. It was an excellent learning experience to be repeated. Nathalie is a great teacher." E. F.
"I love having dedicated sewing time and really value your input and knowledge of solving problems and fitting garments to my shape and enjoy learning about different sewing techniques." B. U.
"Cela fait 2 ans que je prends des cours chez Naver Couture. J'apprécie la patience, la gentillesse, le respecter le professionnalisme de Madame Underhill. Ce que j'apprécie aussi, c'est d'être libre de choisir mes projets." M. P.
"Our two girls are enjoying the weekly lessons and are making huge progress. Nathalie is gifted and a patient teacher, who knows how to make things enjoyable. We love the class!" V. T.
Here is a list of services that Naver Couture offers
Small group sewing lessons
Private sewing lessons
Advice on what sewing machine is best for your needs.
With the purchase of a new machine you receive a 45-minute instruction on how to use your machine.
Naver Couture runs a repair service for 'all brand' sewing machines
Gift vouchers
Curtain design - we advise, make your curtains, sell curtain fabrics and hardware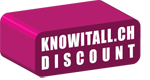 As a thank you for the article, Nathalie has kindly offered a 10 % discount to knowitall.ch readers on the purchase of any new Elna sewing machine at regular price. This discount does not apply on special offer promotions. Valid until 15 March 2020. Nathalie has kindly extended the 10% discount on all new Elna sewing machines until 15 April 2020. Please mention this article to receive your discount.



Naver Couture, Aubonne
www.navercouture.com/facebook
navercouture/instagram
www.navercouture.com
Parking for clients available.