25% discount for our readers on full-day summer camps in Geneva!
2018 is definitely the year of technology camps! With summer approaching we've had lots of requests to post tech camps on our website, but what's great is that they all have something special to offer.
And TechLabs is no exception! Launched 3 years ago in Basel by American entrepreneur, Joel Radvanyi, this rapidly growing business is now expanding into the Lake Geneva region with a series of exciting summer camps for kids. One of the few English-speaking organizations in Switzerland to offer weekly after-school classes as well as holiday camp programs, TechLabs provides students aged 8 to 16 years old the opportunity to get hands-on experience of state-of-the-art technology like 3D printers, Robot Kits, Raspberry Pi's, Apple iOS, mBlocks, Arduino, and Lego, not to mention airplane and rocket parts!
So what makes TechLabs special?
According to Joel, TechLabs offers a unique approach to STEAM (Science, Technology, Engineering, Art, Mathematics) education and holiday camps. Their modular approach focuses on real world skills so that kids experience problem solving, prototyping, and design thinking. TechLabs intructors demonstrate through their modules how the concepts that students learn can complement disciplines like math, engineering and arts as well.
Joel commented, "In our Robotics camp, for example, kids don't just build a robot from a pre-buit kit: In our build phase, we explore each parts' purpose, use in other contexts, and see how they function within the robot. Kids learn how to use 3D design skills and printers to customize their robots for both decorative and functional purposes. During the robot coding module kids make design and coding decisions which affect the robot's capabilities beyond simple line following and obstruction avoidance exercises. These design decisions are put to the test when our robots engage in an amazingly fun Sumo Tournament Finale, to demonstrate the competitive outcomes of the work the children do."
Year-long program of classes
Whilst there are many organizations offering one-off tech camps for kids, very few are offering weekly technology classes in English throughout the year like TechLabs, and even fewer are providing additional native language support in French, German and Italian, etc, for those kids who need it. In Joel's opinion, this makes all the difference to kids. "No one would expect a child to be proficient with a musical instrument or read music after a week of camp! Neither do we. Our ongoing programs allow kids the opportunity to progressively build and improve their STEAM skills continuously. For example, kids interested in our after-school Raspberry Pi projects (like stop-motion movie making, or learning programming skills with Minecraft) will find that the Python coding skills we teach kids in our Rocketry summer camp will be readily transferable.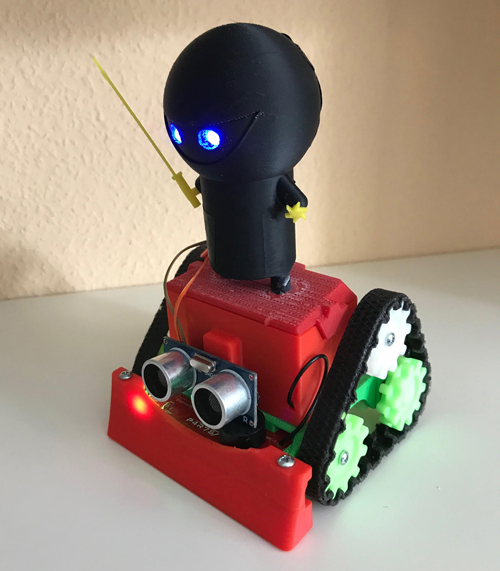 Flexible teaching
If you sign up your child for a TechLabs weekly class or summer camp, you can be sure they won't be sitting in front of a screen all day coding. The focus is making learning fun, interactive, multi-disciplinary and hands-on.
Joel told us, "We always have a plan "B". Some days kids just aren't interested in sticking to the agenda. We're ready for this with an arsenal of fun STEAM activities like Rube Goldberg Machine Contests, POV Drone Battles, Minecraft Modding exercises, or making Posable Puppets to include in uploadable .GIFs to kids' Youtube channels...."
Child safety
It goes without saying that your children's welfare is TechLab's primary concern. All of their instructors are Child Safety trained and certified by COBIS using EduCare. Instructors also pay special attention to online safety and security while kids are in class or camp with them.
Summer camps program
While TechLabs has been operating in the Basel and Zurich region for some time now, their camps are relatively new in the Geneva region. But you shouldn't let this put you off! This is what one Basel client told us about their experience of TechLabs.
"I am a client of TechLabs here in Basel— and know the owner Joel Radvanyi as well. He is an excellent and committed business owner, who has been honing his craft with the TechLabs business already for quite some time, and offering a unique one-of-a-kind service for children that are keen to know more about technology, computer programming, coding, etc. — a necessary skill in today's environment. His programs and courses are widely known here in the Basel area, attracting many students from various schools here— and always with a great reputation and high satisfaction!"
This summer, TechLabs is launching their STEAM summer camp program in Geneva with 4 week-long camps, taking place in July at the Maison de la Paix. The 3 program options on offer are:
Robot Battle Lab
Ages: 8-16
Skill Level: Beginner – Advanced
Tools: MakeBlock, SumoRobotLeague, Arduino, C++, Scratch, TinkerCAD, 3D Printing
What you take home: TechLabs USB Stick with C++/Scratch sketches, STL models of 3D designs developed during the class, Battle Robot
Flight Drone and Rocketry Lab
Ages: 8-16
Skill Level: Beginner – Advanced
Tools: FliteTest, Parrot, Sphero, ESA Rocketry
What you take home: TechLabs USB Stick with design files, flight media, airplane, rocket builds
DIY Toy / Game / Media Lab
Ages: 8-10
Skill Level: Beginner – Intermediate
Tools: SamLabs, Lego, Scratch, Drones
What you take home: DIY Remote Control BB8 Robot
Price:
Half-Day, 9h - 12h30 : Fr. 650.- (includes all materials and take-home gear)
Full-Day 9h - 17h : Fr. 1,300.- (includes all materials and take-home gear
Special discount for our readers!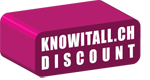 To encourage more children to try out their camps, TechLabs has offered our readers a very generous discount: 25% off their full-day rate and 15% off their half-day rate! To claim this discount you just need to enter the promo code KA2018 during registration.
After-school programs
Work is currently in place to set up after school programs in the Geneva area - indeed, arrangements have already been made with a number of venues in the region. Registration for these programs will open in July so keep an eye out on the TechLabs website - and our Activities Calendar - Kids - to make sure you don't miss out. If you didn't get a chance to attend one of TechLabs' free demo days recently, then their summer camps provide the perfect opportunity for your child to test the water and see whether they would like to sign up for weekly classes after the holidays.
TechLabs Summer Camps
Maison de la Paix
Chemin Eugène-Rigot
Geneva
2 - 6 July
9 - 13 July
http://techlabs.ch/geneva-summer-camp-maison-de-la-paix/
https://www.facebook.com/events/507863522942670/