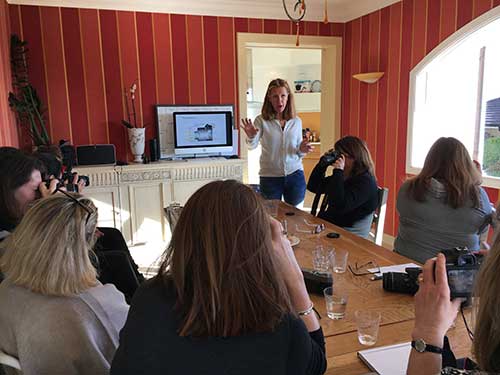 A new English-speaking photography club has just been launched for those living in Geneva, Vaud, and neighboring France!
Called "In Focus: La Côte Photography Group" the new club has been set up by professional photographer, Catherine Lewis, with the aim of bringing people together with a common interest in photography. Whether you are a beginner just starting to get to know your own camera, or an experienced amateur who wants to attend local photographic exhibitions with like-minded people, there is something for everyone in the new group.
As a professional in-house and freelance photographer with many years' experience working in the UK for different magazines as well as a national newspaper and several corporate clients, Catherine knows exactly what is required to take a good shot! Having trained at the London College of Printing for a postgraduate degree in Photography, Photojournalism and Printing, she also has a good understanding of how photography should be taught.
More recently Catherine has been running her own photography business in France and Switzerland, focusing on portrait and botanical photography, the latter of which is a special passion for her and has led to much work with the Royal Horticultural Society. During this time, she has met many clients and friends who have become frustrated by photography…but why?
Catherine explained to knowitall.ch, "Over the last few years, I have heard so many people tell me about these great 5 day/2week photography courses that they have signed up for and initially found really helpful… until their next holiday when they get their camera out for the first time in months and realise they can't remember what to do because it's ages since they last used their camera! It feels like such a waste of time and money for them!"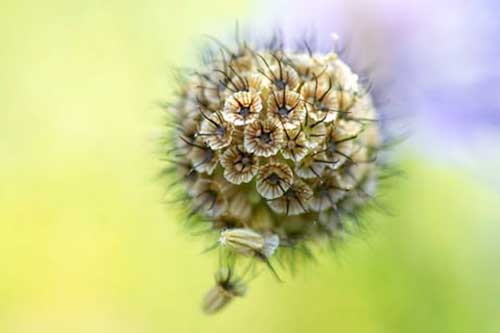 She continued, "So I decided to find a way of reaching out to the people who not only want to learn how to use their cameras but also how to integrate photography into their lives on a more practical level….either by going on a photoshoot outing with friends, visiting photography exhibitions, learning about the history of photography, or just having and fun discussing photography over a coffee! Meeting like-minded people is always a challenge so my new photography club provides a platform for that!"
The first group of the In Focus: La Côte Photography Club started in January and is now following a year-long programme of classes and events which members can dip into as and when it suits them. The programme features around 20 different activities, with more being added throughout the year as the programme evolves. Catherine's aim is to make sure that at least twice a month the members of the club learn some new techniques and have the opportunity to practise these, as well as keep up to date with local exhibitions and discussions on photography.
With her first group now full, and more waiting to join, Catherine has decided to set up a second smaller group on Wednesday afternoons. The cost to join this group is Fr. 50.- per session, if signing up for the rest of the year. There will be a maximum of 8 participants per class / event.
It is expected that most of the classes for the new group will be held in Divonne, but the practical sessions could be held anywhere in the region between Geneva and Lausanne. For the classes you can choose from topics ranging from portrait, street and macro (flowers) photography through to night-time, landscape and food photography. For the practical sessions, you can opt to do some street photography at Divonne Market, or head out on a night-time photo shoot with your fellow members. With so many classes and events on offer, you really can pick and choose to suit your schedule!
There is also a special Facebook group where members can keep in touch with each other throughout the year, organizing their own photographic outings, and showcasing their work amongst themselves. There will be a final opportunity to show off your best photos at a special exhibition and competition that Catherine has organized for the end of the year!
This is what one new member told us after she attended her first session with Catherine:
"Our first "introduction to photography" lesson gave me the inspiration I needed to get back into photography. Targeting all levels, the group had a great few hours getting to know their cameras again. For me, meeting twice a month fits perfectly into my schedule and allows me time to practise - all with the guidance of an experienced photographer! Looking forward to our next meeting at the Botanical Gardens at the end of the month!"
If you have any questions or would like to register your interest in the new photography club, please contact Catherine directly via email at This email address is being protected from spambots. You need JavaScript enabled to view it..
In Focus: La Côte Photography Club
Geneva, Vaud and neighboring France
Click here to view a sample class schedule.
http://www.catherinelewisphotography.co.uk (site being updated)
Catherine Lewis
This email address is being protected from spambots. You need JavaScript enabled to view it.