Join now and give yourself a chance of winning a one-to-one coaching session with Michelle!
Professional photographer, Michelle Petersen, has just launched a new online photography club, which will support the new series of Photography courses she is running at her studio in Vinzel, Vaud, this spring.
Featured on our site last year, Michelle Petersen offers a range of courses for budding photographers in the La Côte region, both French and English-speaking, at beginner through to immediate level. You can find more details on her new spring courses at the end of this article.
Asked why she decided to set up this new club for photographers, Michelle told us, "I designed the club after sending a survey to all my former students, to find out what they they were looking for in an intermediate workshop. Most were sad about the lack of practice after my beginner course, so this new club will provide them with all the opportunity they need to practice as much or as little as they want!"
How does it work?
Called Evoke, Michelle's new Monthly Challenge Photography Club started on 1 April and works on a yearly membership fee of Fr. 115.-. New members can join the club at any time and from anywhere as most of the work is online.
Once they have joined the club, members are invited to a private Facebook group where each month a new theme will be given. The top 3 winning images of the month will get an in-depth critique/feedback from Michelle to help the photographers grow in their skills; the top winning image of the month will be featured on her Facebook page; and the winning photographer of the year will get a coaching session with her.
Along the way, there will be photography tips, coaching on how to critique a photo, editing videos, and occasional local meetups. Members are highly encouraged to comment and help each other out. The club will be a supportive online environment for any budding photographer who knows how to take photos beyond automatic mode and wants to have regular practice to grow their skills as well as meet and get inspired by other amateur photographers.
Commenting on her new club, Michelle told said, "This group is open to anyone who has a basic understanding of working in semi-automatic or manual modes, and wants to improve by regular practice. With monthly competitions, there is every chance that members will get lucky and receive a free in-depth critique of their photos covering : technical execution; use of light; composition; the impact of the image and the personal style; and the expression of the theme. This group is not limited to Switzerland as the work and feedback is done online."
Spring course schedule
You can find more details about the new Evoke club here. But if you don't feel confident enough to join the club just yet then perhaps now is the time to think about signing up for one of Michelle's beginner or intermediate courses:
Discount for knowitall.ch readers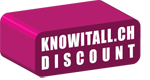 To encourage more people to get into photography, Michelle is kindly offering knowitall.ch readers a 10% discount on any courses booked before the end of April 2017! Places are limited so don't delay signing up if you want to avoid disappointment! Thank you, Michelle!
Michelle Petersen Photography
079 755 16 17
This email address is being protected from spambots. You need JavaScript enabled to view it.
www.michellepetersenphotography.com