Following the recent opening of her brand new studio in Vinzel, Vaud, Michelle Petersen is launching a new series of photography courses, the first of which begins this Thursday, 28 April 2016.
Targeted at amateur photographers and parents keen to learn how to take better photos of their children, the new 8-week "Framing Kids" course will not only help you to understand the settings that are on your camera, but it will also help you to capture all the everyday joys and adventures of your family.
Each class will be split between lesson time and feedback on assignments that you will be set each week to do at your own pace at home. "Home-work" is optional, but highly encouraged, as this is how you will learn the most. There will also be a field-trip once the technical and compositional foundations have been laid, so that you can get hands-on coaching from Michelle.
In addition to the field trip, the course will cover:
1) Technical skills, such as how to get your camera off "auto mode" by understanding and using the exposure triangle (Aperture, Shutter Speed, ISO) and the many other controls that are on your camera. You'll learn about light and how to capture it, what time of day is best for pictures, where in your home you should try to shoot from, etc.
2) Understanding composition and how it affects the feel of your image.
3) Tips and tricks on how to get real, authentic pictures of your families, and ideas on how to engage kids (at any age). You will discuss ideas to help change the way you document your family life, and move beyond taking snapshots towards truly capturing those special moments.
The cost for the 8-week course is Fr. 350.-. A minimum of 7 participants is required for the course to go ahead, and no more than 10 participants will be allowed.
Michelle told knowitall.ch, "With sunny days and beautiful greenery returning to us, spring is the perfect time to take out that camera and learn to use it better! Although, I have been running private lesson and group courses for many years now, I have never had my own studio before, so I am particularly excited to be offering this new course from here. Aptly named "Le White Loft", it is a light and airy space, located in a wine village between Gland and Rolle, with lots of inspirational views for the photographer. It is also conveniently located close to the autoroute."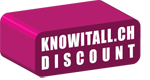 You can find out more information on Michelle's website here. As a special offer to knowitall.ch readers, Michelle is offering a 10% discount on her first course at the studio, which starts Thursday 28 April from 20h to 21h30 and runs until the end of June. To sign up for the course and claim your discount, please send an email to Michelle directly at This email address is being protected from spambots. You need JavaScript enabled to view it. - and let her know that you heard about the course on knowitall.ch.
Michelle Petersen Photography
This email address is being protected from spambots. You need JavaScript enabled to view it.
www.michellepetersenphotography.com
Framing Kids – Beginner's Photography Course
8-week course starting Thursday 28 April 2016, plus a Sunday morning field trip.
20h to 21h30
Le White Loft
Vinzel