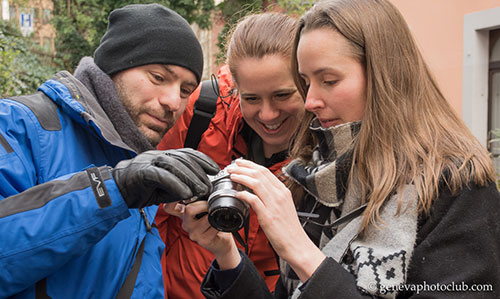 Since we first published details about the newly launched Geneva Photo Club on our site back in April 2015, the association has gone from strength to strength! The demand for good quality photography courses, targeted at different levels of skill and experience on a range of topics in both English and French, has grown so much that they have just announced the launch of a whole new range of courses in Lausanne.
In January the organization will offer 4 different courses in Lausanne, with more already scheduled for February and beyond. So "beginners" living near Lausanne can now choose from half-day, full-day, weekday or weekend courses to help them learn more about photography and the software tools that professionals use to create amazing photos!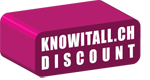 As a special launch offer, the club is offering knowitall.ch readers a 15% discount on all Lausanne courses booked before the end of January. Given that the club doesn't often run promotions, this is a great offer for any beginners wanting to find out more about photography and their cameras! To claim your discount simply enter the special code, KITLPC, when you make your booking via the Geneva Photo Club website.
At the time of writing, there are currently 13 different course types listed on the website, ranging from the Beginners or Teens Vacations Photography Courses, through to the Night and Low Light Photography Course. You can see the full list of courses by clicking here.
When knowitall.ch asked Oguzhan Altun, one of the original club founders, what he thought were its greatest achievements since being launched, he told us, "In the last 9 months we have trained more that 500 students and become the biggest photography club and school in Geneva. We also have 11 photographers on our team, all hand-picked with excellent pedagogy skills."
He continued, "We also have an active photography community on our Facebook group, currently with 540 members and still very much growing. In addition to our monthly photo competitions in this group, we also organized a huge photography competition / exhibition last year, which attracted 350 participants and 1000 visitors in total. Indeed we have a second one coming very soon. We will soon be branching out to videography as well, with the launch of a new class that will be announced on our site very shortly!"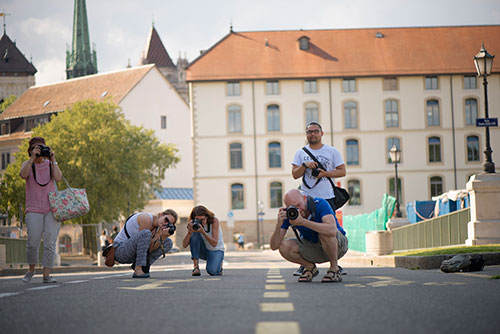 To find out more about the Geneva Photo Club and its courses, visit the website at www.genevaphotoclub.com. If you're not ready to go on a course yourself, the club also offers course vouchers targeted at different budgets and levels of ability. Please note that there is a special promotion at the moment, where you receive a Fr. 10.- voucher towards the cost of a course if you register your email address in the "Join the club" field at the bottom of their home page, or at this link. As members ourselves, Lisa and I know just how active this group is, especially when it comes to its monthly Facebook competitions, which are lots of fun and feature some really creative ideas that will inspire you for taking your own photos in the future.
Geneva Photo Club
0800 800 472
This email address is being protected from spambots. You need JavaScript enabled to view it.
https://www.genevaphotoclub.com
Facebook: https://www.facebook.com/groups/genevaphotoclub/
Instagram: @genevaphotoclub
Save
Save
Save
Save
Save
Save
Save
Save