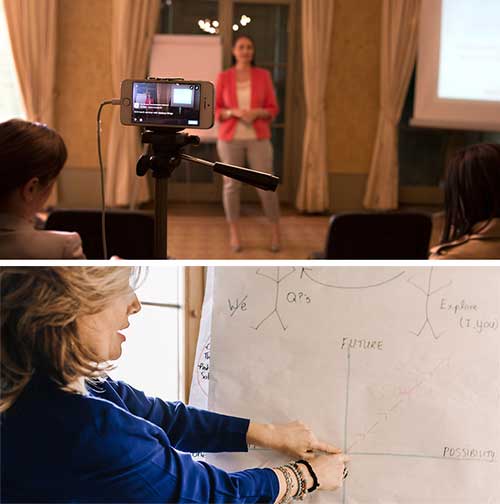 Do you feel bored, frustrated or stressed? Would you like to enjoy a life that feels 1,000,000 times calmer and more purposeful?
Maybe you sense that your career is going in the wrong direction, or you would simply like to feel more fulfilled as a full-time parent?
Whatever your current situation, if you're ready to invest in your future and open your heart and mind to new ideas and ways of doing things, then the Millionaire Mindset Workshop may be just what you're looking for!
Organized by two experienced coaches working in this region, Melitta Campbell and Lynda Heffernan, this potentially life-changing workshop will take place at the Hotel de la Paix in Lausanne on Saturday, 15 September 2018.
Through a series of interactive exercises Melitta and Lynda will lead participants in developing the tools, understanding, and mindset needed for success in their career and life, to help participants take their first steps towards a more intentional, happy and rich life.
In particular, they will share insights and strategies that will help you to:
implement positive changes in your life
move towards a life filled with satisfying moments
embrace new challenges and opportunities
get more from life, without doing more
step into your authentic power and purpose so you can live with an open heart and transcend your wildest dreams
Explaining her role on the course, Melitta told knowitall.ch, "After working in international business for 15 years and running two successful businesses for more than 10 years, today, I've learned that success comes from having clarity of purpose, an ability to communicate clearly, and personal confidence. All my work centres around helping women build these core skills so they can launch a successful business that they love."
Lynda added, "I have a unique coaching approach that blends Mindful NLP and Cognitive Kaizen to help clients create the changes that lead to sustainable high performance in all areas of life and business. Over and over, I've seen that once people become aware of what lies between them and everything they want to achieve, magic starts to happen. That's what I'm looking forward to with the Millionaire Mindset Workshop."
Ticket options
There are two ticket options for the workshop:
— the Golden Ticket priced at Fr. 429.- includes all materials and coffee
— the VIP Golden Ticket priced at Fr. 549.- also includes a VIP Lunch and 30-minute private coaching session after the event
To encourage people to register quickly, there is a special Early Bird price which provides significant savings on these prices: if you book before 3 September, you can save Fr. 70.- on both of the ticket options.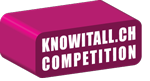 However, the best savings to be made are if you enter our competition now and win a free Golden Ticket to attend the course! Melitta and Lynn have kindly offered knowitall.ch readers the chance to win a free place on their course!
So, if you would like to wake up every day "feeling pumped" and you are ready to take control over your time, enjoy energy all day long and... importantly… enjoy your wine instead of "needing" it, then just fill in this competition form.
Only one entry per person and per email is allowed. The competition closes at midnight on Monday, 10 September 2018. The names of all those submitting correct answers will be placed into the digital hat and the winner's name drawn at random on Tuesday, 11 September 2018. The winner will be notified by email and his / her name will be added to this article after the competition closes.
It really is that simple, so don't miss out on this wonderful opportunity to live the life of your dreams!
Millionaire Mindset Workshop
Hotel de la Paix
Lausanne
Saturday 15 September 2018
9h30-16h30
https://www.melittacampbell.com/Millionaire-mindset/
Melitta Campbell
079 304 65 75
This email address is being protected from spambots. You need JavaScript enabled to view it.
www.melittacampbell.com
Lynda Heffernan
078 621 30 42
This email address is being protected from spambots. You need JavaScript enabled to view it.
www.akaizenmind.com
CONGRATULATIONS TO OUR COMPETITION WINNER: Angela Mallick