20% discount for knowitall.ch readers on your first order!
A new subscription service has been launched in Geneva to take the hassle out of cooking and allow you to eat more healthily.
Called BeyondFood, the service enables you to receive a weekly delivery of fresh, local ingredients that can be used, with the aid of easy-to-follow recipe cards, to prepare 3 delicious meals for 2 or 4 people.
With vegetarian and non-vegetarian options on offer every week, there is something to suit everyone, especially parents who are looking to provide enticing and healthy meals for their children.
Co-founder Marie-Lou Veillon, told knowitall.ch, "The ingredients we choose are seasonal, fresh, mostly local and organic. We believe our service is special in so far as it makes cooking easier, healthier and more enjoyable, while promoting projects that support the local community and preserve the environment. By building partnerships with cooperatives and associations active in Geneva, BeyondFood has become more than a company and acts mores like part of a network. By cooking with us people are not only getting recipes and ingredients delivered to their home, they are also supporting a different approach to consuming, one that is more local, ethical, sustainable and indirectly helps other associations and cooperatives to prosper."
Asked how she came to set up up her own food delivery service in the region, Marie-Lou told us, "My partner, Luca, and I co-founded this business. He used to work at the World Economic Forum, which gave him a solid experience dealing with start-ups and new businesses. He wanted to innovate by setting-up a service that would allow us to do business differently, with values, and by creating a network instead of solely running after profits."
She continued, "On my side, I was working as a human rights lawyer in Geneva and felt like the institutions did not allow me to really work on what I believe in nor to practice law the way I intended to. I therefore wanted to find a way to contribute to the causes I support while working in an environment that would allow me to create my own rules. With my passion for cooking and Luca's insights on the start-up world, we created BeyondFood with the slogan - Cooking. Done differently to make a difference."
So how does the new food delivery service work? According to Marie-Lou, it's really very simple. All you have to do is take a look at the BeyondFood website and choose from 4 menu options:
Omnivore Menu for 2
Omnivore Menu for 4
Herbivore Menu for 2
Herbivore Menu for 4
Each week ingredients are provided to make 3 different meals, which can be viewed in the Our Recipes section of the site. So when you go on the site, you can see at a glance the meals for this week, next week and "coming soon", enabling you to plan your other meals ahead as well if needs be. At the time of writing, some of the meals featured on the website included beef and pesto burger (or grilled egg plant and pesto burger) with carrot fries, Greek style conchiglie pasta summer salad, and grilled swordfish (or halloumi) with snow peas, sprouts and mango
To sign up for the subscription service, you must place your order before midnight on Sunday to receive your delivery service the following Tuesday. Packaging can be entirely recycled or reused, including the main bag and cooler which is used to keep the ingredients fresh. Your subscription will then be automatically renewed from week to week unless you pause or cancel it, with a quick email. Electric bikes are employed to deliver ingredients to your home, between 18h and 22h on Tuesday evenings.
So who are the most frequent users to benefit from the new service? Luca told us, "BeyondFood is a service that can be used by anyone since we all need to eat, and no specific skills nor equipment are needed to cook what we offer. Given that cooking with us can end up being cheaper than by going to the supermarket, it is also an affordable option that is not reserved to the wealthiest portion of the population. We therefore don't have a specific target. However, we would be happy to appeal more to families. So far, most of our customers are couples and we would love for more families to try our service."
As a start-up business, the service is currently only available in the canton of Geneva – however, this could change in the future once more clients are onboard. Indeed, one new client who has now been ordering the service for several weeks, Sébastien Nicolas, told knowitall.ch about his experience of using BeyondFood, "I would absolutely recommend BeyondFood! The recipes are always creative, tasty, healthy and fun to make. It is really wonderful to be able to get everything you need delivered to you and avoid the grocery store. Also, the ingredients are super fresh and of premium quality! I also like that everything is portioned and that the packaging is entirely recyclable or reusable. No waste anymore! The veggie option really fits my life style and taste. In short, BeyondFood has really made cooking easier and much more enjoyable for me. I am now excited about making dinner!"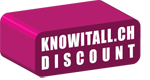 To encourage more customers to try out their new service, Marie-Lou is offering knowitall.ch readers a huge 20% discount on their first order off the website. Just enter the code KNOWITALL to claim your discount at checkout.
BeyondFood
www.beyondfood.ch
Save
Save
Save
Save
Save
Save