The alcohol-free movement has grown massively in the UK/US and Australia since 2015 when the alcohol-free Seedlip brand first launched. As with all trendy foods/drinks, it takes a few years to properly hit the Swiss shelves. This is where two friends, Rebecca and Katie, created their own brand: Bel Nada. We caught up with Katie to find out more.
Katie told us, "Rebecca and I were desperate to find products in Switzerland that spoke to us. We've been friends since we both moved here with our expat families aged 7, and now after 18 months of product development on the side of our regular jobs, we've launched and gone full-time to Bel Nada. Our products are entirely designed and bottled in Switzerland, with flavours inspired by the Swiss Alps and European aperitif culture. We use low-impact production techniques (careful water management, fully recyclable) but our main focus is on delivering excellent flavours with interesting botanicals. Bel Nada currently offers two products: a gin alternative Le Botanique that has an alpine twist, and a spritz alternative L'Aperitivo that offers a floral twist on a classic grapefruit bitter."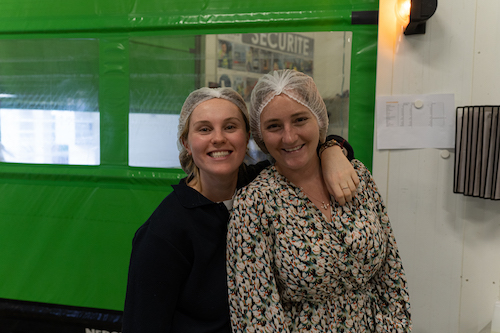 What has been the inspiration?
We started Bel Nada because we couldn't find the 0% products we wanted on the Swiss shelves. Our mission is to provide better 0% options at your apéro hour, putting pleasure and sophistication into evenings when you're not drinking.
As we've grown out of our early twenties, our own lifestyles have changed. Whilst we still seek relaxing apéros with our friends and family, we also like feeling fresh and productive the next day. Bel Nada was the answer for us, and we hope it will be for many more.
We've been working on Bel Nada for over 18 months. Finding experts to help us develop the recipes and produce the product took time, followed by the recipe development, which took over a year with many revisions of both products.
What is the biggest obstacle you have had to overcome?
Recipe development was not easy. We wanted to create delicious 0% alcohol products that effectively mimic the little kick of alcohol, without pumping them with sugar and chemicals. It was a challenge to produce clean and healthy products without hindering the taste or visual impact.
Where do you see this company going?
Bel Nada is just getting started. We hope to become the main Swiss brand in the NoLo (No/Low Alcohol) industry, highlighting the quality of Swiss ingredients and craftmanship. To start with we will be working with local e-commerce websites, whilst working on building our presence in regional bars/restaurants.
Describe your products
For a weeknight, the Le Botanique gin. It's crisp, it's virtually sugarless when paired with a 0% tonic, and it's refreshing.
For a weekend, the Aperitivo. It's bitter, sweet and goes brilliantly with Prosecco (with or without alcohol), as well as tonic.
Here are some comments from Bel Nada's clientele
Eilieen K: I tried the gin and it's very good! It reminds me of a UK brand that you usually put cucumber in! It is fairly expensive so I love my alternative Bel Nada.
Lauren S: I'm obsessed with your drinks. They're so refreshing and such a perfect 0% alcohol option (from someone who has tried many alcohol-frees over the years).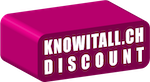 Sign up for their newsletter via the website to receive 15% off your first order. The retail price per product is CHF 32.90; the Bel Duo Box containing one of each retails at CHF 60.-. Bel Nada is kindly offering our readers a 10% discount code (in addition to the 15% signing up for the newsletter) on the Bel Duo Box (website orders only through 10 December 2023). Please use the code KNOWIT10.
Upcoming Christmas Markets that Bel Nada is participating in:
Kiss the Ground Geneva, 6 rue des Eaux Vives: for a pop-up tasting: 2, 10, 11 November 2023
Pregny Christmas Market: 11-12 November 2023
Geneva Christmas Market: 16-26 November 2023
Coppet Christmas Market: 1-3 December 2023
Schilliger Gland for a pop-up tasting: 12 and 26 November 2023
Bel Nada
www.belnada.ch