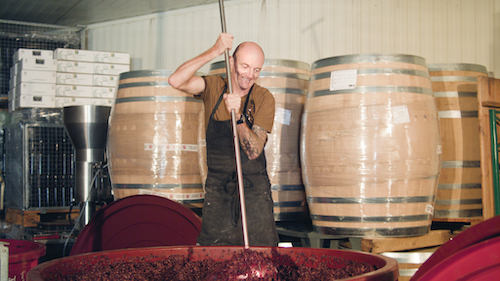 What is your favorite local wine? Do you think it it listed on this new online platform? When Martine Klay told knowitall.ch about a great regional wine site, Winemaker.com, with pre-selected packs, we couldn't resist sharing with others. "We would like to encourage people to visit our platform to discover amazing vineyards, winemakers and wines. While referencing nearly 150 vineyards, we discovered passionate people with amazing know-how. Their wines reflect their craft as well as their personality and, most of all, their terroir. We found this fascinating!"
Winemaker.com has also kindly offered a 12% discount on all orders through the month of February 2021. With lockdown, this might be a clever way of wine-tasting without driving! And when lockdown is over, you can invite your friends around to discover these new wines you ordered. The tasting sets with names such as Verbier Set, Arosa Set, Apéro Set, and Prestige Set certainly are very inviting. We asked Martine a few questions about Winemaker.com here:
Why did you start? What has been the inspiration?
After some personal experiences and research, we realized that most winemakers rely on very regional audiences to market their products - and that their order & payment processes on their decentralized web shops are rather limited.
Winemaker wants to support winemakers with a state-of-the art web platform and marketing offering in 4 languages. We take care of the full payment process and administration as well as the logistics organization. Our logistic partner is directly informed when an order is placed on our platform. The vineyard just has to prepare the order and have it ready for the transporter, that's all!
Have you been working on this idea forever?
As always ideas have grown step-by-step in the background. Early in 2020 we launched the project and started the realization phase - so things have accelerated quite a bit since then.
What is the biggest obstacle you have had to overcome?
The Swiss wine market is quite crowded and busy - the biggest challenge now is to be on our consumers' radar.
Where do you see this company going? What are your plans for the future?
We do not want to be "yet another wineshop". Switzerland was and is a great test market - our aim is to be present in all relevant European Wine Regions by 2023. And to become the reference platform, the first website people visit when they want to discover new wineries far from their home.
What is your favorite product you offer and why?
That is of course a tricky question. Having more than 1,500 different wines on the shelf we couldn't try them all so far :-). We have wines for every taste, every occasion and every price. And most of all great winemakers and their wines to be discovered! But is has become clear, that Swiss winemakers do offer "favorite" products for many occasions.
Tell us about Winemaker.com's website
We promote direct encounters between winemakers and wine lovers. We created a digital experience which is as close as possible to a visit to the Vineyards. Through our texts, interviews and visuals, the viewer gets to know the winemakers and their products. Thanks to our exclusive content, produced in 4 languages (French, English, German, Italian) we attract and retain our visitors. Our online shop is fully automated, payment with all major credit cards and other payment methods, and tracked shipping and delivery. Last but not least, our customer support is here to answer your questions in 5 languages.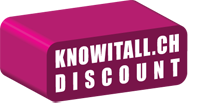 Winemakers.com has kindly offered a 12% rebate on all orders through the month of February 2021. Please use the rebate code KNOWITALLWINE when ordering.
Winemaker.com
Digital marketplace for Swiss wine
This email address is being protected from spambots. You need JavaScript enabled to view it.
+41 43 883 00 38 Monday to Friday 8h-18h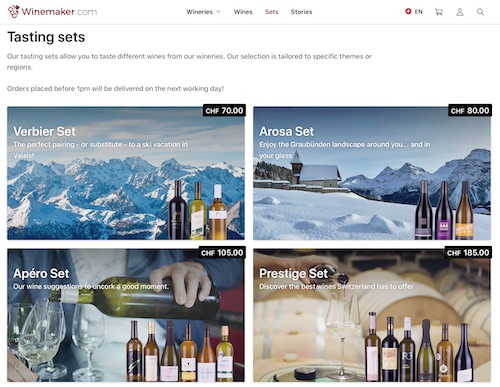 NOTE: Free delivery for these wine sets. Orders over Fr. 150.- (each winery) benefit from free delivery too.