Bastien and Sandra at Plainpalais market on Fridays
When and why did you start The Brown_e?
I started thinking about The Brown_e in 2018. I have always liked baking and, of course, eating homemade desserts. In March last year I realized I could not find what I was looking for when I wanted something sweet and fudgy so I created the concept I would have liked to find myself.
I started The Brown_e website months later and in February 2019 I started at Plainpalais Market. At the end of September 2019 I got a place at the Marché du Leman on Sundays.
What is behind the name?
Finding the brownie recipe I was dreaming of is one of the reasons why I started this project and I wanted it to be the name. As I started as e-commerce only, I wanted to add
the underscore and replace the « i ». The « e » represents the environment. We encourage our customers to reuse our packaging and our paper bags or bring their own
containers. We do not use plastic and ingredients are locally sourced. We do not own a car, and all our orders are delivered by public transport or by bike. One of our long-term
goals is to have a carbon neutral The Brown_e shop.
What is your background: nationality, education, why Geneva?
I was born in Pamplona, Spain and came to Geneva in 2008 to study at the Haute Ecole de Musique. I wanted to study abroad, and Geneva offered an enriching multicultural environment and a great school at the same time. After my studies, I decided to stay and explore. Music has always been present in my life, as I have continued playing and teaching but in 2011, I wanted to learn something new and started a career as a language trainer. After teaching at a language school for 5 years, I now teach employees at several companies and at École Internationale Tunon. When I had the idea to start The Brown_e in 2018, I did not hesitate and built a website. I have always had help, as my boyfriend, Bastien, and my sister, Nerea, have been very supportive since the beginning. Bastien, who is also a baker, helps me with production and Nerea helps with logistics and stock.
Why American brownies… is the recipe a hand-me-down or did you make it up ?
I have always loved American desserts. They are accessible and versatile, and I find them really heart-warming. I could not find the recipe I was looking for, so I created it. When I was a student, I had a basic brownie recipe. It was not exactly what I had in mind, as I wanted a fudgy and very chocolatey brownie and the recipe did not turn out to be like that. I started to add different quantities and ingredients until I found what I was looking for. It took months of trial and error to find the recipe. Research did not end with that recipe, as we develop a new recipe every week.
The Brown_e fidelity card! Don't forget to ask for one when you buy your next treat.
Do you make all your own cakes and pastries?
I bake everything from scratch. We are passionate about the process. We buy locally and take advantage of our location at the market. Our stall neighbors have great seasonal and fresh products and it helps us explore new recipes: pumpkin, beetroot, butternut… We even crack walnuts and peanuts and roast hazelnuts ourselves. We make our own peanut butter, almond butter, hazelnut and chocolate spread, that we use in our recipes. One of our long-term goals is to make our own chocolate bean-to-bar.
What is your favorite dessert you make?
At the beginning, it was The Classic Brown_e but now, we have added so many new products that it is becoming quite difficult to choose only one. I would say Cinnamon Rolls for breakfast, a cookie for whenever I am having coffee, and brownies for dessert.
Every week we add new recipes, for example, from 13 October, we have added Chocolate Swirls and now, I am working on a Beetroot & White Chocolate Cookie recipe that might become one of my favorites.
Who is your typical client?
We do not have a typical customer. Children come with their parents, teenagers with their friends, students with their classmates, workers with their colleagues... We are a community of people who appreciate homemade high quality and local products!
What are your plans for the moment?
At the moment we are looking for a place to start a shop in Geneva in addition to the market and we also have plans to expand in Switzerland. We already make our own peanut butter, hazelnut & chocolate spread, and almond butter that we use for our recipes and we will have just started selling them at the market. We have also created a granola recipe that will be sold from end of October.
While I was interviewing Sandra the stall, we were constantly interupted by hungry customers. Here are their comments:
I came to buy one item last week and I've returned to get a whole box full to share with the family tonight.
I was just passing by and it looked so good that I had to stop and buy a brownie.
We've bought brownies to have for our afternoon snack at university.
I come every week to get my fix.
I tried the pumpkin cookies and had to come back to buy more... but they are sold out... ouch! OK, I'll take a cinnamon roll instead.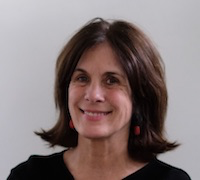 Sandra is kindly offering a special gift for our readers! Get a free cookie for every Fr. 15.- spent before end of October 2019 at The Brown_e with the QR code here (while stocks last):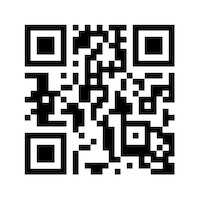 The Brown_e
Sandra Chocarro
https://thebrown-e.com
Instagram: @thebrown_e
https://www.facebook.com/thebrown.e.geneva

Prices October 2019: Fr. 3.-/cookie, Fr. 3.50/brownie, Fr. 3.-/roll.
Plainpalais Market on Fridays from 8h30-13h30.
Marché du Leman on Sundays, Place de la Navigation, from 10h-19h.