Make sure to read on to see how you can win a copy of the book.
There must be something in the water, or wine, as there seems to be a prolific amount of English-language books being released at the moment in Switzerland! After Hester Macdonald's latest release, Gardens Schweiz/Suisse/Switzerland, Bergli books had indeed another one on the burner, as we say.
With the upcoming "Caves Ouvertes" — 25 May in Geneva and 8-9 June in Vaud — the timing is perfect! How lucky we are to live in such a beautiful area, full of history, amazing views, great food, and delectable local wines!
Sue Style has lived in Switzerland for many years before moving across the border to Alsace and has always been interested in the (many) good things to eat and drink from all around the country - as seen in her book A Taste of Switzerland, where each chapter is devoted to some delicious speciality, including wine. The book was continuously in print from the early 90s until just a couple of years ago. Together with Richard Harvell of Bergli, they considered revisiting the subject, always with a focus on gastronomy, but in the end decided that a completely new book with an exclusive focus on wine would bring something fresh to the market. And this is how The Landscape of Swiss Wine was born boasting some 50 cellars and stunning photos.
Sue recounts, "Over the years on my travels around Switzerland I had visited many cellars and tasted many wines, both professionally (I have served regularly on the jury of the final tasting of the Grand Prix Du Vin Suisse and written articles for e.g. Decanter, the British wine magazine) and for my own pleasure, so I had plenty of material to work with - the difficult part was to narrow it down to what is in the end a very personal selection of just 50 of my favourite wineries and winegrowers, each of whom has a story to tell. They're dotted all around the country in a sort of clockwise tour, starting in the Valais, all along the Rhone and up to Lake Geneva, then Lake Neuchatel, Bielersee and Murtensee, followed by selected growers in the large sprawling German-speaking region and ending up in Ticino."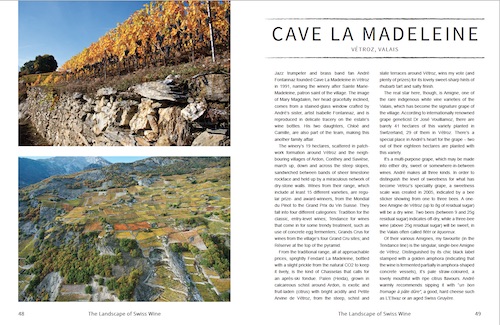 Sue has been a prolific writer of articles and as contributor to wine books including the chapter on Swiss wines in one of the earliest Hugh Johnson Pocket Wine books. This project has been her main focus for the past 2 years. She sighs, "This is my 10th book and it is like having a new baby and each time I swear I'll never do it again! But I'll come around when a new idea tickles my fancy."
Why Switzerland? Sue explains, "Firstly, the extraordinary progress and improvements that have been made in the Swiss wine world in the past 15-20 years which means that these are quality wines that people who are really curious about and interested in wines will want to know about. And then Switzerland has some of the most unique and interesting grape varieties in the world, many of them unknown outside the country and not planted anywhere else. As people tire of same-old-same-old Chardonnay (giving rise to the ABC — Anything but Chardonnay — movement), there's huge interest in little-known, so-called heirloom varieties — I'm thinking of wines like Petite Arvine from the Valais for instance, and many more."
The question begs, Does Sue have a favorite type of wine? "All my favorites are in the book (and a few more that I just couldn't squeeze in, of course). As for types of wine, if we're talking white, I love the aromatic, dry types that really stand out from the crowd - Petite Arvine from the Valais is a good example, with its gorgeous grapefruit aromas and flavors, an excellent food wine but also a great apéro. For reds, I recommend seeking out Swiss Pinot Noir, especially from the northern cantons (Aargau, Zurich, Thurgau, Graubünden) and from Lake Neuchâtel. You can get far more interest and value for money from these than from any modest, usually overpriced Burgundy."
The Landscape of Swiss Wine, by Sue Style, introduces readers to Switzerland's wines and the extraordinary landscapes that give rise to them. Wine writer Sue Style explores how vine cultivation has shaped the landscape down the centuries, and introduces the reader to Switzerland's best winemakers.
The most comprehensive guide to Swiss wine and vineyards available in English
An unbiased and authoritative survey of Switzerland's finest vintages
Featuring 50 vineyards from Switzerland's six main wine regions
Including information on tasting visits, walking and sightseeing
Wines to watch out for point towards the best wines to taste and to purchase
What is being said about the book:
Sue Style is the best person to convince English-speaking readers and wine-lovers of the extraordinary quality and amazing diversity of Swiss wines. — Gilles Besse, oenologist, co-owner at Domaine Jean-René Germanier
If you would like to learn more about the treasury of Swiss wines, its spectacular landscapes, unique grape varieties and different cultures, you can't find any better and more comprehensive book than Sue Style's long-awaited Landscape of Swiss Wines. — Stephan Reinhardt, Reviewer, The Wine Advocate
Switzerland's wine scene is one of Europe's gastronomic treasures…a sure-handed guide is essential. Here it is. — Andrew Jefford, wine writer
Swiss wines are barely known outside Switzerland, but this is set to change with Sue Style's beautifully written and richly illustrated book. — Amy Wislocki, Managing Editor, Decanter
This book is an inviting door-opener to the secret wine culture of Switzerland. — Chandra Kurt, wine writer, author and consultant
Sue Style gives a marvellous description of the vinous and cultural treasures she has discovered in Switzerland. — François Murisier, Président, Conseil Artistique de la Fête des Vignerons 2019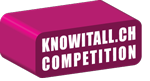 Enter our knowitall.ch competition to give yourself a chance of winning one of Sue's books! To enter the competition just fill in this form and answer this question: What is the name of Sue's favorite Swiss white wine?
Only one entry per person and per email is allowed. The competition closes at midnight on Thursday, 16 May 2019. The names of all those submitting correct answers will be placed into the digital hat and the winner's name drawn at random on Friday, 17 May 2019. The winner will be notified by email and his/her name will be added to this article after the competition closes.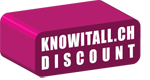 Richard from Bergli has kindly offered a 10% discount to all those wishing they had won but didn't! Please use the code: Know-it-all. The discount applies to ALL books ordered on the site, not just The Landscape of Swiss Wine.
The Landscape of Swiss Wine
Sue Style
https://www.bergli.ch/products/the-landscape-of-swiss-wine
180 pages
Published May 2019
ISBN: 978-3-03869-057-3
CONGRATULATIONS TO THE WINNER OF THE COMPETITION: C. Matillon