10% discount for knowitall.ch readers!
A local neuroscientist, health and nutrition consultant, Dr. Irina Schurov, has launched a new "recovery" program that will empower parents to help children overcome a wide range of learning difficulties and general health issues.
Called the DNA Nourishing Program, this new initiative uses a nutritional and nutrigenomic approach to help children improve concentration and learn more effectively, especially those with Special Education Needs (SEN), including the autistic spectrum and ADHD.
Explaining the rationale for her new program to knowitall.ch, Dr. Schurov told us,
"After years of working in the field of neuroscience alongside experts in academic labs as well as pharmaceutical and biotech companies, I have soon come to realize that the epidemic of chronic diseases that we are facing needs to be addressed through prevention and nutrition. I set up my own business, LiveRight, to help families raise healthy and happy children, especially those suffering with conditions like autism and ADHD."
She continued, "I have designed a program to nourish, support and reboot their bodies and brain function on a DNA level. It is based on 3 basic principles. Only when we understand them, believe in them and apply them in our life, can we begin to change the common misconceptions about these complex conditions and start addressing them as treatable and preventable disorders effecting the whole body. I help people to make this important shift, enabling them to get on the recovery path. I also love my public speaking activities and workshops that help to raise awareness and empower parents to make changes." (See next workshop details at the end of this article)
3 guiding principles
In a nutshell, the 3 guiding principles are:
Food is the building material of our bodies and minds.
It goes without saying that we cannot perform properly if we eat rubbish food full of chemicals and toxins. It is vital that we provide our body with a wide variety of high quality food to achieve the best performance!
There is no "one diet".
We are all individuals and there are many factors that play a role in establishing our unique biochemical and metabolic set up. One diet definitely does not fit all! You need to understand how the food you eat affects you personally.
Only real food can deliver the right combination of the right ingredients to serve and heal the human body.
Whilst some medication and supplements may be necessary to help heal your body, this should only be for a limited period of time. Long-term use of these products will cause further imbalance in the body.
3-step process
So how does the DNA Nourishing Program work in practice? Given that the nutritional needs of Dr. Schurov's clients are always very different, clearly no two programs are the same. However, the basic process is fundamentally the same:
Step 1: Detoxification
This step is based on eliminating toxic elements from your surrounding environment, including food, drink, personal care products and household chemicals. More specific irritants that cause harmful inflammation in the body can be identified using different laboratory tests, for example a Food Intolerance Test.


Step 2: Nutritional Rebalance
This step is based on specific dietary needs, circumstances and test results. It is necessary for addressing the many different biochemical and functional imbalances in the body and for shifting your cellular appetite towards accepting healthy, real food. This will then provide the energy and resources for further healing and recovery that the body will conduct naturally by itself.

A bio-individual dietary protocol requires you to make life style changes, adjust your diet, introduce diverse nutritionally rich food and take basic supplementation. As a result you can: heal the gut and restore its microflora; boost body detoxification; reduce oxidative stress; support the immune system; reduce inflammation in the body and brain; and restore nutritional balance.


Step 3: Nutrigenomics
Individual test results are analyzed to see how nutrients from food and supplements interact with your particular DNA. This stage draws on modern scientific research and allows scientists to:

- Identify specific genetic weaknesses and particularities which affect the way natural products are seen, handled and utilized by your body
- Search for imbalances in nutritional genetic pathways caused by certain mutations.
- Design a bypass for such mutations by utilizing combinations of nutrients to restore proper pathway functions.

This step enables Dr. Schurov to create a "personalized nutrition guidance system" that is most likely to achieve the best results for the repair and support of your body and brain.
Who can benefit?
Just about anyone can benefit from Dr. Schurov's program, but children have the most to gain. Whilst research shows that a 70-year-old brain is still able to demonstrate neuroplasticity, it is nevertheless much harder to change biochemical balances once they have become ingrained in a much older brain.
The brains of children, on the other hand, are much more able to adapt to changes in their environment, so are more likely to benefit from improvements in diet and any reduction in harmful toxins.
But how helpful is the program to children with diagnosed genetic conditions? According to Dr. Schurov, you can't blame your genes for all your difficulties anymore! Whilst genes certainly have an important part to play in your development, modern research in the field of epigenetics now shows that our genes can be "told" when and how strongly to express themselves. This means that the environmental impact on our behavior is now considered greater than the genetic impact…indeed, genes can be silenced or activated by their environment. So, whilst a particular genetic make-up may predispose certain children to demonstrate autistic behavior, for example, it is by no means "given" that this will actually be the case.
Dr. Schurov told us, "This is without doubt, one of the most rewarding aspects of my work…to see children that have been labeled with conditions like autism literally blossom once they reap the benefits of a program like mine. They also become more responsive to other therapies and interventions, thereby maximising the benefits to be gained from these as well. The evidence is compelling…there are numerous studies now which show how gut dysfunction has a direct impact on brain dysfunction, and how probiotics and a good nutritional support program can be just as beneficial as alternative "remedies" such as medicine."
How does the program work in practice?
To enable parents to find out more about the program, Dr. Schurov is offering a free discovery session without any commitment on either side.
Should you decide to pursue the program further, you can then make an appointment for an individual consultation at a location of your choice, indeed anywhere between Lausanne and Geneva. Prior to this meeting you will be asked to fill in a questionnaire which Dr. Schurov will use as the basis for her discussion at the meeting. Lasting around an hour, this session will be used to offer practical advice on changes, specific to your child, which can be implemented immediately. All recommendations will also be provided in the form of a written report, which you can consult later at your own convenience. Dr. Schurov encourages older, teenage children to attend these meetings if they can, but this is entirely at the discretion of the parents.
Clinical testing plays an important part in the development of any personalized functional nutritional and biochemical support program and Dr. Schurov can advise on the most suitable tests for your child, all of which can be carried out in the comfort of your own home and sent off to a lab for analysis. These include Food Intolerance Testing, Comprehensive Stool Analysis and Parasitology, Organic Acids Testing, Methylation Profile, Hair Elements Testing, DNA Testing, and many other tests. Once the results are available, approximately 2 weeks later, a follow up consultation is recommended to help you create your own personalized DNA Nourishing Program. A single consultation costs typically Fr. 130.- per hour.
The length of the program depends entirely on individual circumstances. Parents can choose to book one-to-one coaching sessions as and when they need them, or sign up for longer periods of 3, 6 or 12 months, which work out cheaper per session, at around Fr. 500.- to Fr. 750.- per month. Group coaching is also available for those parents who prefer to work in a team and share their journey and experience with others. At just Fr. 300.- per month, this is also a more affordable option for people who want to try out the programme. The next group coaching programme begins on Monday, 20 November.
Client recommendation
When asked what she liked most about Dr. Schurov's program, this is what one client told knowitall.ch.
"That it works! There are clear steps and stages to follow and everything is based on good food practice. Processed food out, healthy food in. And it was a joy to discover fermented foods and to find how easy they were to make at home. I would recommend the program to others (and have!). The key is that nothing good is being taken away, good is being added."
She concluded, "I continue to be impressed at the progress my son is making. At home and at school, we are all noticing how his communication and learning have improved, to say nothing of how exciting it is to see him willingly try new food. If I had been told at the start of this process that he would eat half the things he now does, I would have found it very hard to believe and yet, the other evening, he tried raw tuna. How amazing!"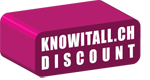 To encourage more people to try out her services, Dr. Schurov has kindly offered our readers 10% discount on any personal consultation, workshop or coaching program booked with her. Just mention this article when you contact Dr. Schurov for the first time. Offer valid until 31 March 2018.
Dr. Irina Schurov
LiveRight
This email address is being protected from spambots. You need JavaScript enabled to view it.
www.liveright.eu
www.liverightautismcoach.com
Next workshop:
Discover how to boost your child's concentration and learning effectively
La Conversion, near Lutry, Vaud
14 November, 19h to 21h
Click here for more information.
Save
Save
Save
Save
Save
Save
Save
Save
Save
Save